Your first landing page may resemble your first day at school – something new, something really exciting, but somehow also terrifying and stressful. What if something goes wrong, not according to plan? Trying out some new things always brings about some new experiences.
We decided to prepare a list of… letters. Unusual letter, because each of them has a story behind.
A stands for AWS cloud hosting
AWS (Amazon Web Services) cloud hosting is what Landingi.com runs on. That's why you can rely on 99.95% uptime availability and you can sleep well thinking about your page. This is a very important factor for deciding whether the particular landing page delivers results: visits and leads, or not.
B stands for a button called CTA… but is that only a button?
This is what can win your visitors' hearts… and some leads. You can't help but click if the CTA is really catchy. Simply "Buy now" or "Fill in form" may not work wonders, and also CTA may not only be a button. Sometimes the best CTA is in copy next to the form.
Use words that attract attention, consider also A/B testing to see what creation delivers the best results for your brand. Your call to action shouldn't be longer than five words, and also the colour of a button should stand out of the other elements on the page (but that doesn't mean that it has to blind your visitor). CTA can't be an empty promise – someone who clicks on it has to get exactly what was promised. Make it easy to understand and even easier to click on.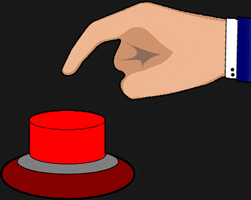 C stands for Conversion
This is mainly why you create a particular landing page, right? You may be interested in getting some valuable conversion and your landing page should be a bit of help, not a drawback. Do everything to make it work smoothly – present your values and persuade your visitor to fill the contact form so you can reach out to them afterwards.
D stands for Drag & Drop
How simple is that?! Forget about HTML, involving your IT department, involving your graphic designers, involving your time, nerves, efforts and money. Here it comes. Drag & Drop creator allows you to make wonders in no time. Beautiful no-brainer for your first landing page.
E stands for Ease
Creating a first landing page should be child's play – easy and full of joy and pleasure – and you shouldn't link it with stress and effort. Landingi.com helps you create an easy landing page in minutes, and thanks to a range of integrations and features it looks like it's been prepared for ages. Welcome to the 21st century where programming for landing pages is simply not needed.
F stands for Fonts
Fonts really can do the job. Positive or negative (we recommend you check out this pure beauty -> www.comicsanscriminal.com ). Choosing an appropriate font puts you in a position of a professional and trustworthy expert, not a toddler with a terrible taste of font selection. Landingi.com offers a range of over 800 Google fonts you can use, test and combine for your first landing page.
G stands for Google Sheet
A proper CRM is important when it comes to leads management. Without it, it's impossible to manage your contacts in the right way and keep track on following up. In Landingi.com your leads can be exported into a csv file of Google Sheet with one click. Then, integrating with your current leads management should be a cakewalk.
H stands for Hey, it's a bit overcrowded
There are not many things more off putting than a website that is full of widgets, plugins and extras that are totally unnecessary and make things work slowly and poorly. Get rid of those elements that you can do without and observe how much quicker your page is.
I stands for integrations
Integrations? Here you go. It's a vital feature that could help you make the most of your landing page even after conversion. Integrations with e-mail marketing tools; such as MailChimp or GetResponse; a communication toolbox consisting of CallPage, LiveChat or Intercom; analytics & tracking tools like Google Analytics, Facebook Pixel, Mixpanel; plenty of external CRM – Hubspot, Salesforce, ZOHO CRM;  a marketing automation tool – SALESmanago or Zapier; Paypal and Facebook tabs… you simply need them all. And you'll find them right here, right in our hands.
J stands for Jeeez, why so long?
You don't want this to be the first thought of visitors when they enter your landing page. The loading process can make them close your website quicker than you think. Keep an eye on how fast it loads, and to verify the loading time you can use some external tools to measure Page Speed. Sometimes even a few milliseconds can make a difference. 1 second delay can result in a 7% reduction in conversions according to this study.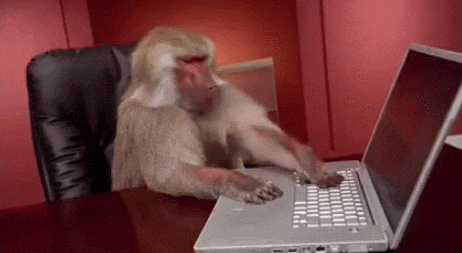 K stands for Key to success
As the saying goes, there is no easy recipe for success. After first setting up your page, the key to success will be to continually analyze its performance and optimize it accordingly in order to achieve better results. Promotion is also required to build a successful page – social media in particular is your friend in this regard – doing so can amount to perfect lead generation.
L stands for Logo
A logo says a lot about a brand – and virtually all of the most famous brands in the World have a distinct and recognisable emblem that people can easily identify. Your logo is like your business card and it helps to raise awareness in your brand and so it should be clearly visible on your first landing page. You shouldn't, however, make the mistake of plastering it repeatedly everywhere.
M stands for Mobile
Mobile traffic to your webpage is incredibly important – especially post-2016 when it overtook desktop traffic for the first time and is continually increasing. Create a simple and user-friendly form to fill in and take good care of how your first landing page looks on a mobile device – having a great desktop site that is difficult to navigate on a mobile can quickly what is now a majority of your visitors.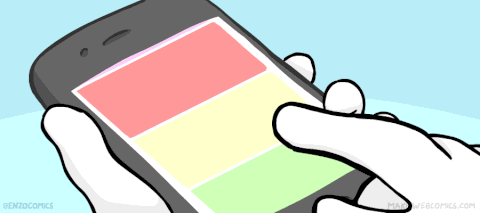 N stands for Never did you know you needed it so badly
Creating landing pages can be addictive. You'll see its usage in many factors, industries, branches, cases. You simply won't stop making them all over again – and as long as it gives you some pleasure there is nothing wrong with it.
O stands for one click publishing
Publishing should be easy like 1,2,3 and shouldn't take much time. After all, the most effort should be put into creating a landing page! In Landingi.com, we offer one click publishing. Yes, exactly how you read that. One click and it's all applied. How cool is that?
(also, connecting it to your own domain is a piece of cake).
P stands for Possibility of cooperation
Sometimes making a landing page on your own can be tough, troublesome and time-killing – especially if you don't feel like a master of design or have difficulty filling in some needed information. Share the love of creating landing pages with others and invite them to your creation team in Landingi.com so they can access your work as well. Team work… works wonders!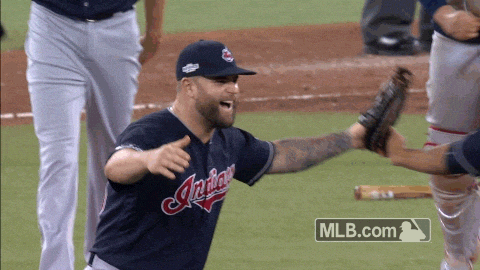 Q stands for Quality
Quality over quantity as the old adage goes and you should apply it here to your first landing page. Focus on the details and necessary information without too much distracting clutter.
R stands for RWD
Responsive Web Design (RWD) is a must. No RWD will lead to failure and a high bounce rate. Your webpage has to look good on desktop, mobile, tablet – everywhere. Fortunately Landingi.com offers fully responsive templates that already look good on all devices.
S stands for Secure
A landing page, like everything else on the Internet, needs to be secured to be safe for owners & for others. SSL is not an empty term for us, all the latest encryption technology is provided and waiting for you at your doorstep. You can be sure then that your first (and any other) landing page will not only work smoothly but also in accordance to all safety rules.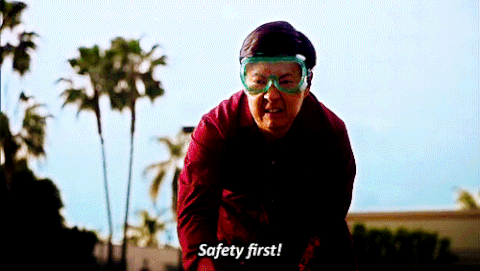 T stands for Template
Making a template on your own may be satisfying but tiring at the same time. After all, you want to put your efforts into what your offer, not in how it looks like. There are many ready templates waiting to be used, and at Landingi, we even grouped them so you can find something for a particular occasion and make it flourish all the way. Also, thanks to Drag & Drop mentioned above, you can still personalize it as you wish. Make it yours, just like that.
U stands for USP
Unique Selling Proposition (USP) is a core of getting you valuable leads. If you know what you want your audience to do, in what way, according to what rules and how beneficial it is for them to get in touch, you can be confident about your success. Remember – nowadays your audience can be very aware of marketing tricks, so you shouldn't lie to them and tell some fairytales they won't believe at. USP needs to be concrete, simple and trustworthy, even for your first landing page.
V stands for Variety of features
A landing page has to be simple and user-friendly, but it doesn't mean that it has to look almost empty. Play with integrations, plugins and features in a reasonable way. A/B testing never killed anybody (what's more – it possibly helped not killing quite a few marketing budgets, too).
W stands for Webpage
And that's what this whole article has been about so we won't elaborate any further – but the alphabet wouldn't be complete without it.
X stands for X split testing
Split tests are crucial and sometimes really brutal, especially when they show you that what you believed in doesn't really work. So it's up to you if you're going to resign from them (and burn your budget not once and not twice) or apply to your strategy. Guess what would be our recommendation!
Y stands for Yawn and Z stands for zzzzzz…
This may happen if your landing page is: boring, not attractive, terribly coloured, with broken forms and links. It should work wonders, not resemble a lullaby, so keep your audience amused and interested all the way with appealing content and useful information about what you offer (or why you want a particular reaction from them).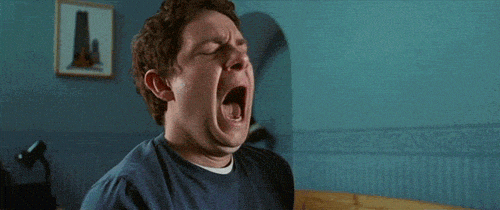 We got there! Our alphabet could look like never ending story – maybe there's something you would like to add to it? No matter if you add it here or not – what matters is if you apply it to your first landing page. Bon voyage, and we're happy to help anytime!