5 Tips to Create Effective Landing Page Headlines
5 Tips to Create Effective Landing Page Headlines
April 12, 2018
4 min read
Headlines are an important part of any piece of content—but they are especially critical when you only have 7 seconds to capture the attention of your audience. So, when it comes to landing pages, you have to really focus your effort on creating a headline that's interesting, informative, and concise.
It might take some time to come up with the right idea, but if you're thinking of improving a generic headline that landing page templates often contain (assuming you use them to make your work easier), it's best to do it right.
With that in mind, how can you ensure that your headline actually works to convert your visitors? Try applying the following tips:
1. Keep it short and succinct
Most online visitors will have a very short attention span. You will likely have seconds to capture their attention. Requiring them to read a wall of text just so they can click 'yes' on your offer is a lot to ask. In fact, it's likely that they will just end up bouncing off your landing page altogether if you don't keep it brief.
As your headline is the first thing that your visitors will see on the page, it helps set the tone of your entire landing page. Keeping it short means you're able to quickly communicate the value of your offer in the fastest way possible – giving them less time to change their mind and bounce off the page.
2. Let them know they landed on the right page
Your visitor will typically end up on your landing page after they have clicked a promotion. This means your first goal is to let them know that they landed on the right page.
It's your headline's responsibility to address this goal. In some cases, this might even require you to add your brand or company name in the headline.
3. Be interesting – reel them in
You've managed to get your visitors to explore your offer. It would be a shame to simply have them exit the landing page because your headline couldn't capture their interest.
That said, your headline should already make a good case for why they should stay. Don't just tell them that your offer exists; communicate the clear value behind it. What will they get if they click 'yes'? Be sure to focus on a single, main value, even if you have numerous benefits that you can talk about. If not, it might overwhelm your visitor, muddle your message, and make your headline too long.
4. Make your headline stand out
Generally, headlines follow the design guidelines below to ensure that they actually make a visual impact:
Make sure your headlines are centered so that they are easily identifiable.
Make them pop out of the page by using a legible font that contrasts nicely with the background.
Use title case for your headline.
Do not add a period at the end of your headline. This could present a visual cue that might prompt your visitors to stop reading.
When appropriate, consider adding quotation marks to help draw the eye of the visitor.
Add a relevant subheading that will provide support to your headline.
5. Double-check for typos and errors
This should go without saying, but oftentimes, businesses are so focused on optimizing and implementing their landing pages that they overlook this crucial aspect.
Headlines riddled with spelling mistakes and grammatical errors are enough to turn potentially positive conversions away from your offer.
So be sure to double-check before you hit publish.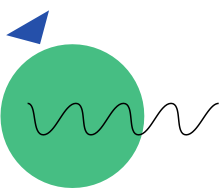 Your headline is one of the most important elements of your landing page. And while these tips have been known to deliver positive results, your audience, product, offer, and objectives all play into how well your visitors respond to your landing page. As such, be sure to test what works best for your audience.