Landingi is
GDPR-compliant
Securing your data is our top priority. In Landingi, we know that you expect the best possible data protection when signing up for the platform. That is why we have complied fully with the GDPR to build and maintain trust with all our customers.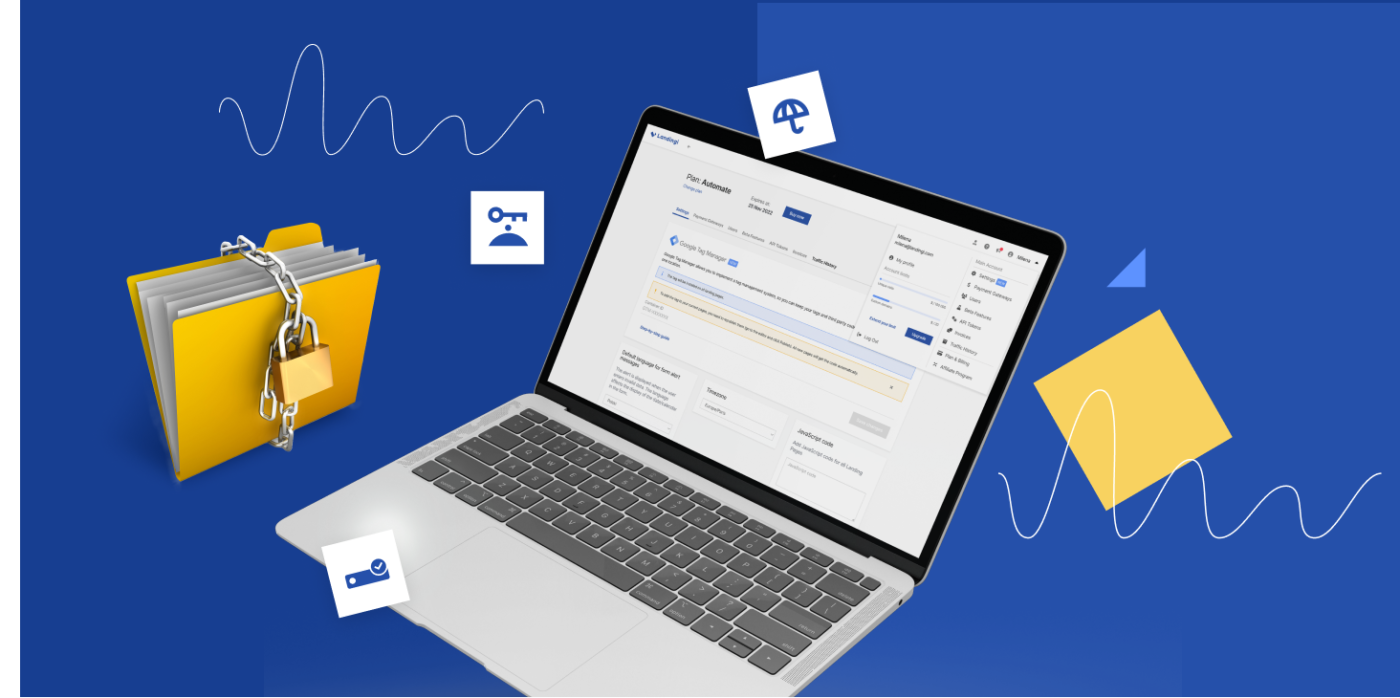 What is GDPR?
GDPR (General Data Protection Regulation) is a directive of the European Union on privacy and the treatment of personal data approved in 2016. It went into full effect on May 25, 2018, and it replaced all previous privacy directives The GDPR regulates how individuals and organizations may obtain, use, store, and delete personal data and allows you to explicitly accept or decline such use.
Who is responsible for data?
Landingi handles your personal information responsibly. However, if you have any questions or concerns, our Data Privacy Officer is here to help. Use the following data to contact:
Paweł Sałajczyk – Data Privacy Officer
Landingi Sp. z o.o.
ul. Piwna 10
44-100 Gliwice, Poland
Email: dpo@landingi.com
What is Landingi doing to be in compliance with the GDPR?
All the details about how we process and secure personal information can be found in our Terms & Conditions and Privacy Policy. Data processing includes data collecting, storing, translating, disseminating, and/or organizing. Account registration implies signing an agreement between a data controller (you) and a data processor (Landingi). For details, read our Data Processing Agreement.