111 Landing Page Examples – The Ultimate Guide [UPDATE 2021]
111 Landing Page Examples – The Ultimate Guide [UPDATE 2021]
Last updated: February 21, 2022
43min read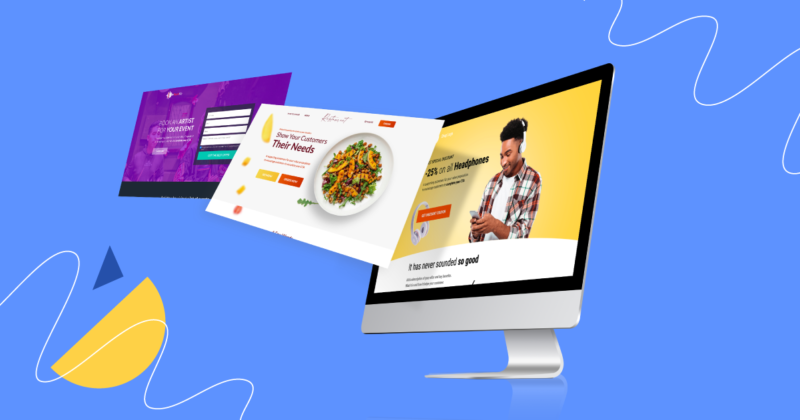 I'm quite certain that you already know what landing pages are all about, but if you don't remember, let's recap. It's a standalone page that has a single goal, with all the parts that are supposed to lead the viewer to fulfill it. As such, their conversion rate is much higher than the one of a website.
You may have seen them, or even used them yourself. But in order to get the most out of them, it's important to consider their differences in terms of the specific applications. Whether it's the goal you wish to achieve or the industry you operate in, there are certain elements you must include if you want your conversion rate to be high. This post is just about that.
I've divided it into 10 of the most popular use cases and 19 industries, with at least 3 examples in each of them. All the examples you see here have been created in our own landing page builder.
Don't worry, you won't have to go through the full list, no one is willing to scroll that much. I'm going to show you particular sections and shortly discuss each of them. So, without further ado, let's delve into the best landing page examples for each use case.