Startup Landing Pages: Best Practices (& 9 Examples)
Startup Landing Pages: Best Practices (& 9 Examples)
Last updated: April 11, 2023
12min read
Startups have even more incentive to keep visitors interested and follow through on desired goals. Since brand recognition is low in the early days of the company's life cycle and remarketing costs can consume the budget, using landing pages instead of traditional homepages is a solid choice.
After all, landing pages are more conversion-focused than regular web pages. Keeping conversions high is one of the Key Performance Indicators for marketers in any business, especially in startups.
Let's explore startup landing pages, including best practices and examples you can use to get inspired and convert more visitors into leads or customers.
Best Practices for Startup Landing Pages
Every industry has its own rules of operation, and the same can be said about landing pages. Trends change periodically, but some practices are more ubiquitous than others.
Let's take a look at three practices that will help you create relevant and, most importantly, effective landing pages for your startup.
Compare Your Landing Pages with the Competition
Both you and your competitors use various techniques to get as many customers as possible. Using other pages as a point of reference is a solid idea.
The thing is, you can't know for sure whether their ideas work well since you don't have access to their analytics unless corporate espionage is involved, though I don't recommend that.
Just to be clear: Compare does not mean copy. In fact, knowing what your rivals are doing gives you the opportunity to get creative and distinguish your creations from theirs.
Use Animations
Most pages have a static feel. However, programming offers ways to change that. Animations and scroll effects impact the way visitors perceive your page. Movement catches the attention and allows you to showcase more than a regular image.
It's no wonder startup businesses use animations on their landing pages. Even though it might seem challenging, a good landing page builder has built-in effects you can use in your creations. If that's not enough, you have the option to add custom code.
Of course, animations come at a price. The more you use them, the heavier your page gets. Size impacts loading times, so it's important to keep the animations in moderation. Otherwise, loading times might be too long.
Generate Interest Before Going for the Sale
Many startups emphasize sales straight away, but when landing pages are involved, it may not be the best idea. Most landing pages are meant to entice visitors to complete a specific goal, but the goal in question must be achievable after scrolling and reading through a relatively short piece of content.
For a purchase or subscription to happen, the visitor usually takes time to think about all the pros and cons, no matter how well-crafted and convincing the landing page is. That's why some companies have shifted their focus towards collecting leads for a demo call or waitlist signup.
This solution lets the sales team do all the heavy lifting, and you have an email address to send marketing emails and nurture your lead before the purchase takes place.
Examples of Startup Landing Pages
Now that you know some of the best practices, let's move to the real-life examples of other startup landing pages. Each one has something to offer, but no landing page is perfect. You will see what these companies did right and what they can work on to increase their conversion rate.
1. Flying Pinata
It's a startup from 2016, but it's so good I had to include it in the list. The idea behind it is simple: Download an app, pick a time and place, and make a payment. A drone-delivered pinata will show up at the destination at a scheduled time. The name Flying Pinata is perfect.
It's one of the best startup landing pages because it is simple. The animated hero section, a video, an explainer section, and a CTA at the bottom. The page's design is quirky and fun, just like the video. It matches the vibe of the startup's idea. No links that distract from the page's main goal was a great choice.
The problem is the page hasn't been updated in a long time. An old iPhone on the page shows its age. Even a slight refresh would make it feel modern.
2. Letter
This startup landing page is the polar opposite of the previous example. Letter provides banking services for high earners. The design of the page reflects the product: cutting-edge and high-tech. The viewing experience is interesting, and the combination of colors and images creates a modern, opulent atmosphere.
The page is incredibly dynamic. Lots of animations and effects give the impression of action.
There is a downside to the number of animations used on the page: It's heavy. Large weight means long load times, and there is a loading screen that takes a few seconds to complete when entering the page. Internet users are getting less patient when browsing the web, so the bounce rate might be high.
3. Limepay.io
The crypto payment platform service has a short and clear landing page. LimePay has decided to go for simplicity, and it shows.
While the copy in the hero section might confuse those who aren't familiar with the topic, the infographic showing the payment process is easy to understand.
The testimonial is a textbook case of how to do one right. It provides a lot of information the users might be looking for, and the person sharing his opinion has his name, job title, and image attached.
Other than the potentially unclear copy in the first section of the page, there is one more issue here. There are three different CTA buttons: One takes visitors to a demo registration page, another opens your inbox to send an email, and the third is part of a lead capture form for a newsletter subscription.
A landing page should only have one goal, so it would be better to focus on the demo signup since that's the most promising path for the business.
4. Vaayu
It's clear that someone took a lot of time to prepare Vaayu's landing page since it's a technically advanced page. The first element you'll notice is the plethora of animations. There is movement in most sections.
One of the most exciting parts of the page is the "How Vayyu Works" section. Instead of scrolling vertically like most pages, it scrolls horizontally from left to right. It's a clever idea that makes the viewing experience more interesting.
As for the negatives, there are a few. The first one concerns testimonials. While the gallery is nice and interactive, videos of Vayyu's clients are displayed in a different tab, which can make the visitor leave the page forever instead of keeping them on it.
Furthermore, these effects and animations make the page feel heavy. My trusty MacBook started humming as soon as I opened the page. The page might not be as fluid on older devices.
5. Pedestal
The mentorship social media platform called Pedestal has a landing page that serves as its homepage before the product launches. It's a smart move to help generate interest with a single page.
The copy is short, but the idea behind Pedestal is presented clearly from the get-go. The use of animations is balanced, so the page doesn't feel heavy, but some sections have a more lively vibe. The use of the lead capture form both at the beginning and end of the page means visitors won't have to scroll much in any direction to get there.
One thing missing from this page is the testimonials section. While it's good to see the list of companies using the app, having a few words of praise from one of the clients is much more convincing than logos with no context.
6. Genesis Block
The homepage for Genesis Block is also a landing page. Was it a wise choice to try and combine the two? Let's find out.
Similar to Vayyu and Letter, the animations take center stage here. In some cases, they overshadow the copy. It's the text that makes the visitors make a decision; the visuals should be a helpful sidekick. The topbar that takes visitors to a designated part of a landing page helps with navigation. 
The contact box in the last section is strange, asking each question separately. With eight fields to submit, it may be too many, even for those interested in the service. If you saw a traditional form with eight fields, would you fill it out? Probably not.
All in all, this page suffers from a personality split. It tries to be a landing page by having one CTA button and no links, but it also attempts to describe a variety of services in a short amount of words. Having a landing page for each service would work much better here.
7. Pave
A career-finding platform, Pave, has most of the key parts on a single page, but it's not exactly a landing page. Let's take a closer look.
Overall, the page is short, but in a good way. There is a clear distinction between each section, both visually and content-wise. Everything is in its own place.
The "How we can help" table shows specific benefits of using Pave. A nice slider with testimonials with faces of satisfied customers increases the trust factor.
The CTA box at the bottom of the page contrasts with the image, making it visible straight away, though the button blends with the box until visitors hover over it.
One aspect that disqualifies this page from being a landing page is the "Our Services" section. It contains three links that redirect visitors to different pages.
8. Neoplants
The bioengineering company with an eco-friendly mission called Neoplants uses its landing page to get its message across and grow its team. Does it do a good job, or does it need some fixing?
The Neoplants team is presented in a nifty gallery that resembles planets circling around the orbit. You can see all team members and a short description of each employee.
The mission statement is combined with an animation of an amethyst, which zooms in to show a cell-like structure. It looks fantastic and matches the topic perfectly. As for the statement itself, it is explained briefly, but it could be placed a bit higher.
Using a video on a landing page is always a good idea, but this one is more inspirational and artistic than informational. The top bar CTA button focuses on recruitment instead of sales activities, which is an interesting and unusual choice.
The lead generation form is as short as it can be, but the way it's placed and presented makes it look like an afterthought.
9. Perspective
Perspective's landing page has a few tricks up its sleeve to increase its effectiveness. Is there anything that could be done better?
First off, the animation in the hero section looks nice. The short copy conveys the tool's goal, giving visitors enough context to know what Perspective does.
There is a text box where people can type in any text and see the tool in action. It's an amazing idea – giving potential customers a taste of how it works.
Listing successful clients is not the perfect substitute for a testimonial, but it's better than nothing.
The "Get started today" section has three different CTA buttons, so the page lacks focus. Instead of directing all traffic to the same page, creating separate landing pages for each persona would be better.
Build Landing Pages for Your Startup with Landingi
Now that you've seen some examples of startup landing pages, it's time to create one for your own business. If you don't have the tool for that, you're not stuck with a freelancer.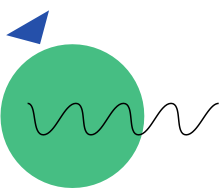 When it comes to building landing pages with ease, Landingi is a sure-fire choice. Our drag-and-drop editor makes the creation process as simple as it gets, and with 300+ landing page templates to choose from, you can make a high-converting page faster than you think.
Adding animations and custom code is also a breeze. The only thing that limits you is your own imagination. Best of all, you can test the platform for free for 14 days with no strings attached.