Blocking Landing Page indexation with noindex
Blocking Landing Page indexation with noindex
Last updated: January 20, 2021
Changes in indexation
We changed the way of landing page indexation – from now on, blocking the landing page indexation will take place using the meta tag noindex, and not as before, by changing rules in the robots.txt file (made from the editor's level).
Blocking meta indexation with noindex tag is more effective than blocking with an entry in the robots.txt file, and it ensures that the search engine robots will not visit your site.
To find this feature, go to the Dashboard -> Settings for a given landing page.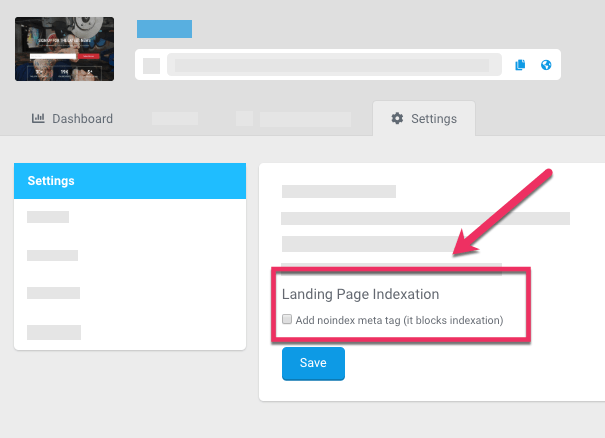 Landing pages, for which the blocking of indexation from the editor's level were previously set, will continue to be blocked this way (such a block works like the Disallow: / entry in the robots.txt file).
You can manually add noindex meta tag to your LPs and secure them more effectively from the indexation.
If you want us to turn off the block set in the previous way, please contact our support team.