Selecting your country in the form's field
Selecting your country in the form's field
Last updated: August 7, 2020
If you want to create a form with field offering your user many possibilities to choose from, follow the steps below – we will show you how to make a select field with a base of countries.
How to prepare 'choose your country' field in the form based on the select field?
1. Go to the edition of your form.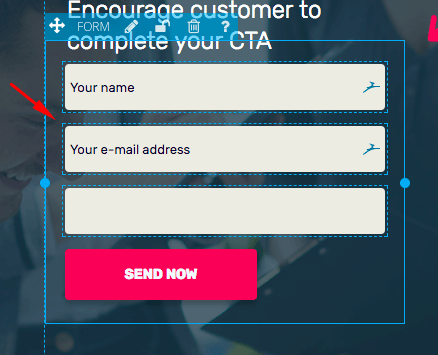 2. Add a new Select field to your form.

3. Set the label and name attribute on country.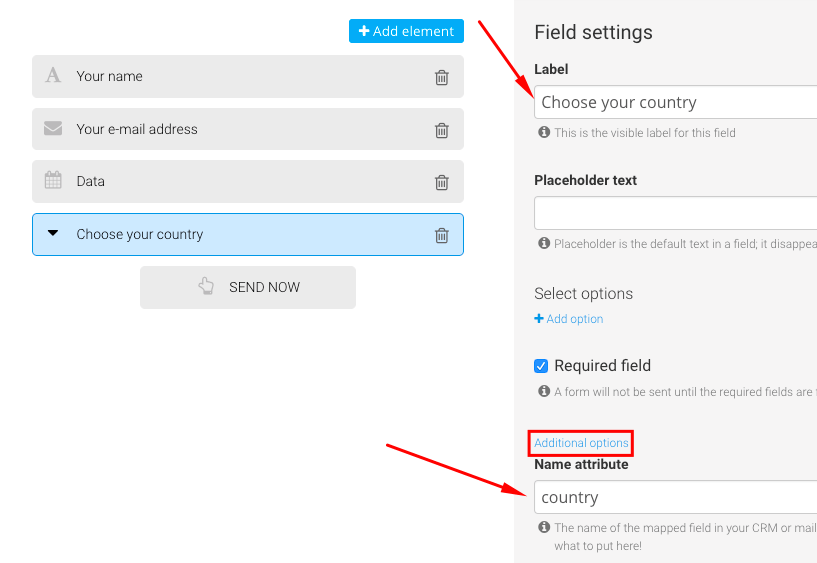 4. Save the changes and publish your landing page.
5. Go the Dashboard -> Javascript codes tab of your landing page, add a new script and paste the following JavaScript code to your landing page.
<script type="text/javascript" src="https://cdnjs.cloudflare.com/ajax/libs/bootstrap-formhelpers/2.3.0/js/bootstrap-formhelpers.min.js"></script>
<script type="text/javascript">
  $(function() { 
    $('select[name=" country "]').bfhcountries({country: 'US'}); 
  }); 
</script>

6. You should see a new form field with a base of countries in Select field in your landing page.