6 Ways to Use Humor in Your Marketing Campaign
6 Ways to Use Humor in Your Marketing Campaign
Last updated: February 18, 2022
13min read
Funny marketing is clever marketing. The consumer's feelings play a huge role in the sales process, as very often, people make impulsive decisions based on their beliefs, moods, and emotional triggers. Today's competitive marketplace forces brands and companies to adopt bold marketing campaigns that are able to generate incredibly positive emotional responses.
Humor is surely one of the best ways to generate satisfying emotional responses. If you manage to make people "fall in love" with your brand's culture, style, or humor, you'll be able to nurture an exceptional relationship that'll lead to improved revenues and profits.
Nevertheless, few marketers and businessmen have the courage and confidence to "get funny", mostly because this strategy implies a lot of risks. At the same time, it can potentially boost your company's reach and revenues in a significant manner.
Table of contents
The PROs and CONs of Using Humor in Your Marketing Campaign
Obviously, every action brings certain effects. If your humor is good, pleasant, and welcome by your audience, you'll bring only positive consequences. If your humor is cheap, poor, and unappreciated, your business will suffer consequences.
PROs
Brand differentiation. An advertisement, article, or video that triggers laughter will have a serious impact on the consumer's mind. Humor triggers powerful emotional responses that'll temporarily make the content consumer prone to suggestions and neuro-associations.
Coca-Cola, for example, turned their Christmas commercials into a "necessary" Christmas component. At one point, the ads stopped rolling and people from all over the world got extremely upset because, for them, Christmas wasn't the same without Coca-Cola's ads. Petitions were made, and the ads were brought back. Well, that's the power of emotional responses!
Customers' Loyalty. By making your fans feel good, you'll eventually make them feel like they can trust you. Generally, we either like or dislike something. When we do like it, we tend to choose it over any other options.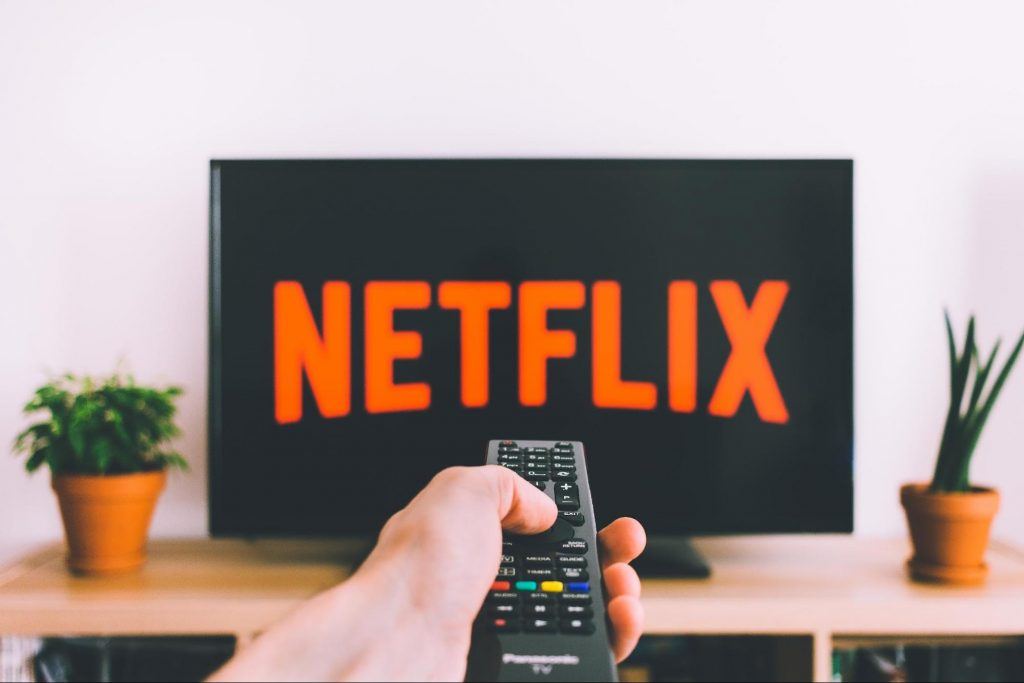 For example, let's take a person that watches a lot of TV and consumes commercials regularly. If the person views a funny commercial of a supermarket product ten times per day, he'll automatically choose that product over any other competitive product on the supermarket's shelves. That's how loyalty is built – quality and repetition!
Enhances Your Message or Work. If you try to send a message, you can enhance its power by adding a little humor inside.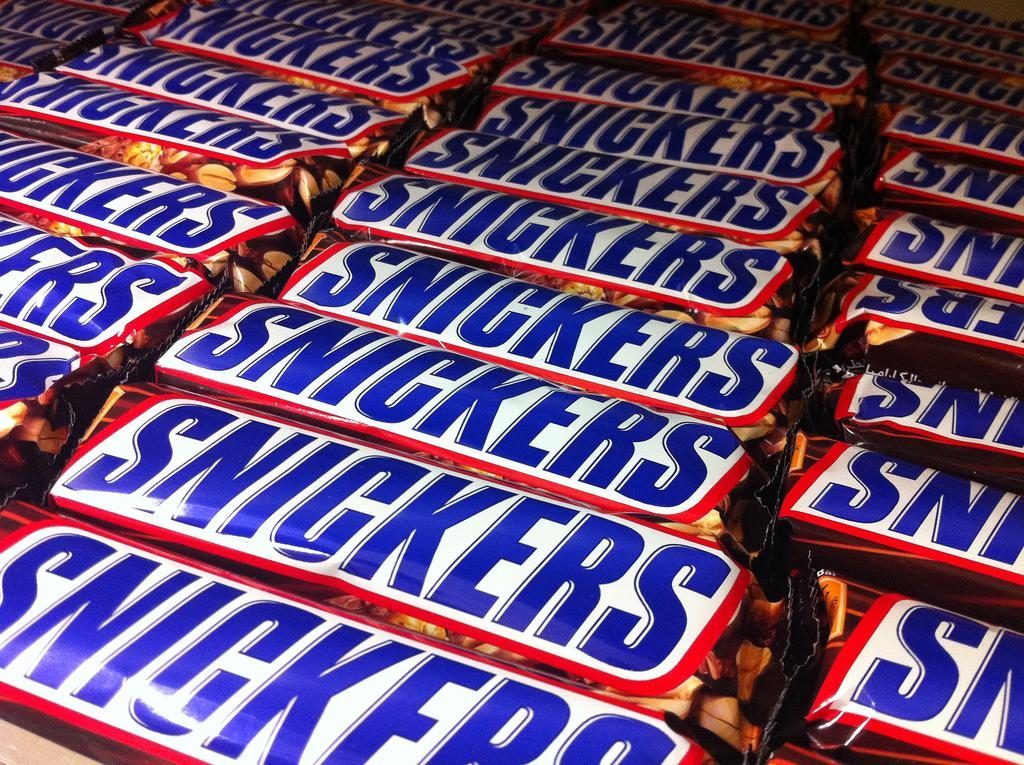 For example, Snickers encourages impulsive buying. Their advertisements often show how people who consume the popular candy bar change themselves in a matter of seconds, right after consuming the product.
Virality. Your marketing campaign can become viral and boost your brand's awareness and business potential in a significant way. Nowadays, social media channels are the perfect tool that allows marketers and businessmen to test their ideas cheaply and effectively. If one of your funny attempts go viral, you'll get enough confidence and validation to keep creating the same type of content.
CONs
Offensive or tasteless humor will damage your brand's reputation. Being racist, attacking people's defects, and offering tasteless humor can sabotage your marketing campaign big time. Due to one of your bad jokes, some of your loyal followers will turn into disgusted individuals who will never support your brand again because they've taken it too seriously or personally.
Bad timing leads to negative responses. If your company is going through a PR crisis, it would be a bad moment to use a joke in your media responses or future social media posts. Allow things to calm down before attempting to "get funny" again and show your professionalism by being serious and committed to solving the crisis.
If you don't fully understand the joke you're posting, it can backlash. There are brands who try to be funny without understanding what they're actually posting. Instead of capturing the joke's message and modifying its context for a specific audience, plenty of marketers use unfiltered jokes that aren't truly relevant to the audience who's consuming them.
Bad sarcasm is never appreciated. Sarcasm can bring positive consequences. Look at Grammarly, one of the most popular grammar and spelling service online. They're inflicting humor in their marketing campaigns by playing with words, constructing funny definitions, and also by using funny examples of wordplay sentences.
4 Successful Marketing Campaigns Based on Humor
Every single campaign that involves humor may be a complete failure. At the same time, a good humor campaign can become viral. If that happens, your brand's awareness, reach, and reputation will skyrocket. Because humor is subjective, it must be validated by a large number of people.
Here are some examples of funny marketing campaigns that went viral:
1. Old Spice
Old Spice is a world-renowned cosmetics brand that sells only men products. Deodorants, body sprays, shampoos, they have got it all. Their marketing humor has been a high contributor to their massive brand awareness and reputation improvement. They keep their ads totally related to their brand's value proposition while triggering positive responses to all men who can relate to the most common shaving problems.
2. Dollar Shave Club
Who hasn't heard about Dollar Shave Club? They're the most popular international company that sells high-quality men razors and shaving products. Their products are also extremely cheap (1$ each month for a fresh razor delivered at your door), and their commercials are all funny as hell.
3. Snickers
Snickers is targeting the younger demographic and makes jokes that millennials and Gen X individuals can relate to. Of course, a person with a developed sense of humor will always appreciate their innovative funny ideas and commercial plots.
4. Panda
Panda is a retail product, more specifically, a cheese that's marketed to families and mostly designed for kids. Their funny commercials feature a giant panda that terrorizes people who don't even want to try the Panda cheese. The company went viral on the Internet soon after the first commercials were published.
How to Use Humor in Your Own Marketing Campaign
Believe it or not, humor is subjective. While a sarcastic joke would make 10 young men laugh, it could as well annoy 10 women. For that reason, you'll need to study other successful brands who have managed to validate their humor, note down the aspects and elements you find useful, and look at the large perspective. Also, pay attention to our tips and make sure you implement them as soon as you decide to involve humor in your marketing and advertising campaigns!
1.  Know Your Target Audience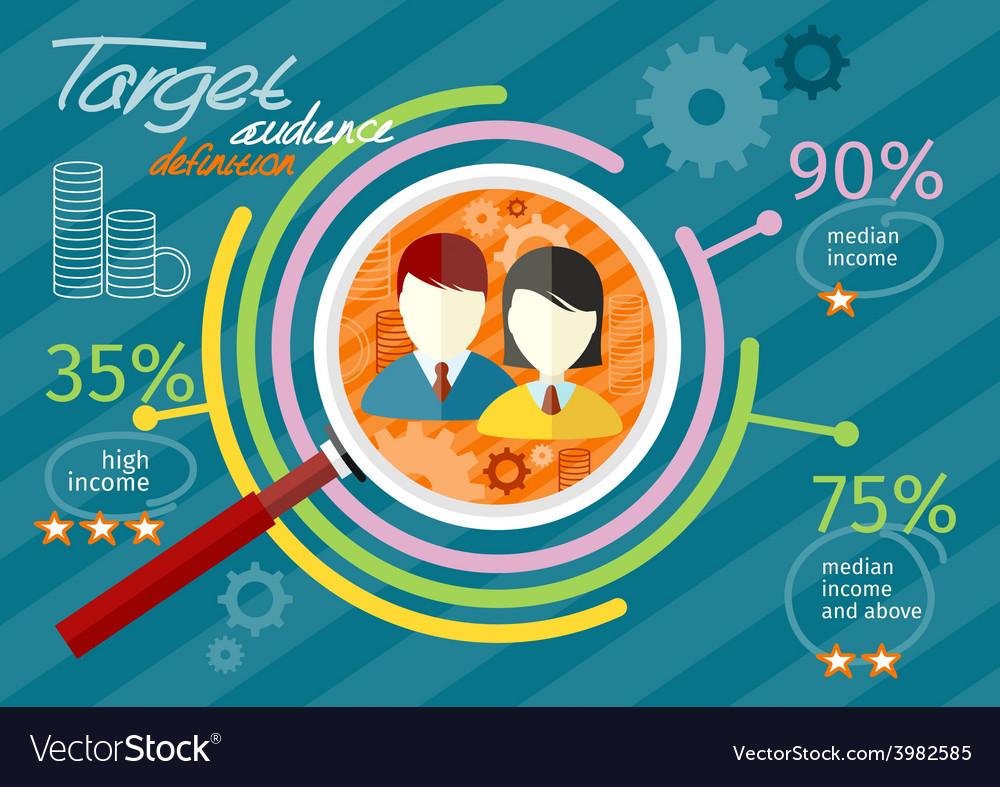 For a humorous marketing campaign to kickoff, you must have a complete understanding of your target audience. There are so many different types of humor, and each type appeals to specific demographics.
If you sell men's products, make sure you appeal to their sense of humor. But dig further. What type of men are used to buying your products? Young? Old? Employees? Managers? Gamers? Sports addicts?
Know your target audience well and study the humor that works for the demographics you sell products to. Study forums, newspapers, social media comments, and find the positive responses that'll give you some ideas about how to start your funny campaign. A great idea that's carefully implemented is just enough!
Example: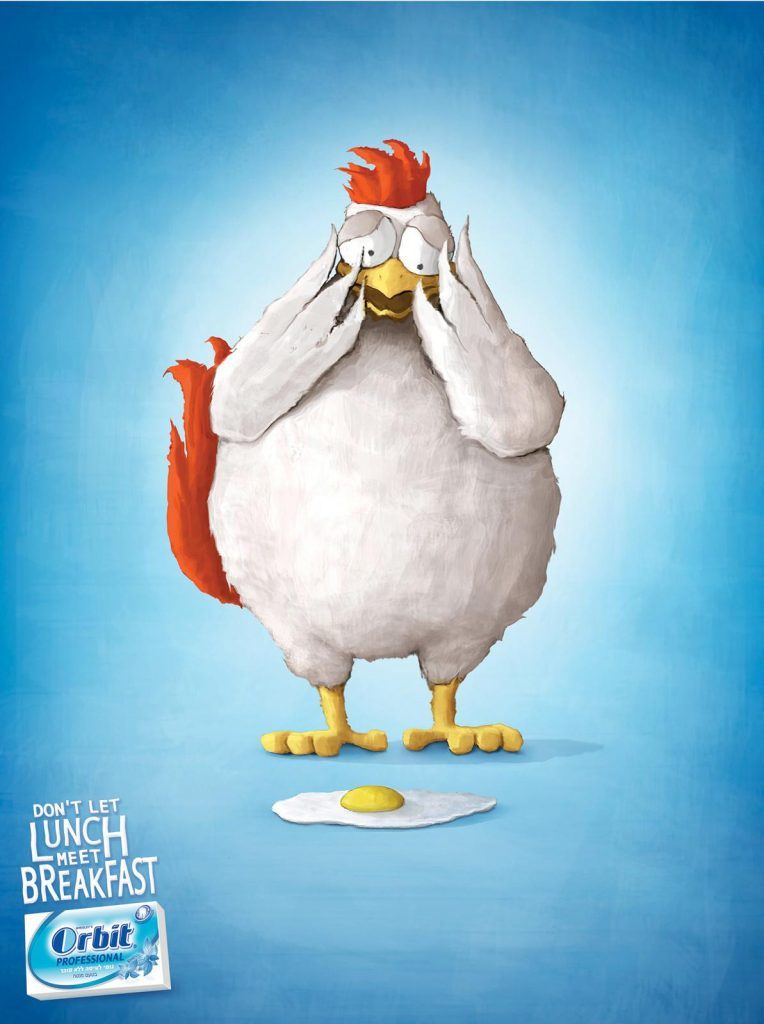 Orbit understands that most of their target customers require a quick solution for the times when they don't have time to wash their teeth. This funny ad illustrates how simple a joke can be!
2. Keep Your Message Relevant to Your Brand and Products
If you sell software solutions, which is a serious service that's generally used by professionals and companies, you must approach funny angles that relate to your brand/products/services. Following up with the example, a software company can shoot a professional video that showcases the stress, hustles, and disadvantages of being a programmer.
Using a twist, you can turn those negative experiences into positive ones by ironizing or joking around the subject. Of course, your content or ads shouldn't be entirely related to your offers but should contain at least several significant links that'll allow people to figure out the connections on their own!
Example: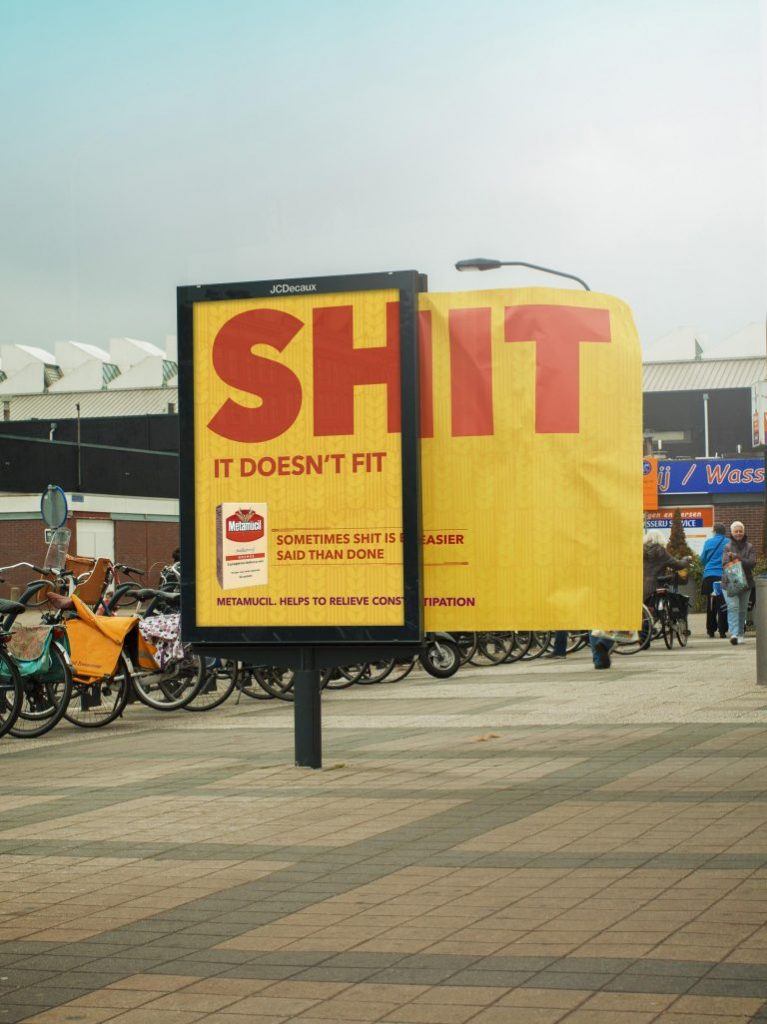 I couldn't help but post this rather NSFW banner used by a pharmaceutical brand. This is the perfect example on how to effectively keep your ad's message relevant to your brand's solutions!
3. Keep It Simple
A marketing campaign that aims to be funny shouldn't be complicated or long. It should be simple, concise. Triggering a strong feeling is just enough for a humorous campaign to bring benefits, so keeping your ideas simple, realistic, and simple-to-implement will give you the chance to gain the necessary validation without involving too much budget, time, and attention to a single campaign.
If your simple ideas have worked, try to replicate them by keeping the essence while modifying the plot, the context, the product, or the message. Simplicity is always appreciated, especially in humor. People don't really enjoy jokes that are difficult to understand – they'd rather laugh without paying too much thought!
4. Diversify and Explore New Angles
Jokes can get old very quickly, and when they do, they become annoying. You'll need to diversify your jokes and explore new angles of humor on a constant basis. Know when to stop pushing your ads by observing people's reactions.
Even if your ad has been extremely appreciated for one month, its performance might significantly drop due to people getting exhausted. When your feedback keeps decreasing, it's time to think of something new!
Example:
Dollar Shave Club is worth mentioning again. Their ads have a similar yet different style at the same time. They're funny, original, and diverse!
5. Create or Use Memes
Memes are all over the place right now – lots of businesses use them because they're cost-effective, easy-to-implement, and quite loved by the general public. If your business targets a young demographic, memes are definitely a good way to add humor to your content and advertising campaigns.
You can create your own memes using different meme creation tools, or you can modify the popular ones according to your brand's culture, message, or products. If you don't understand a meme, never use it!
Examples: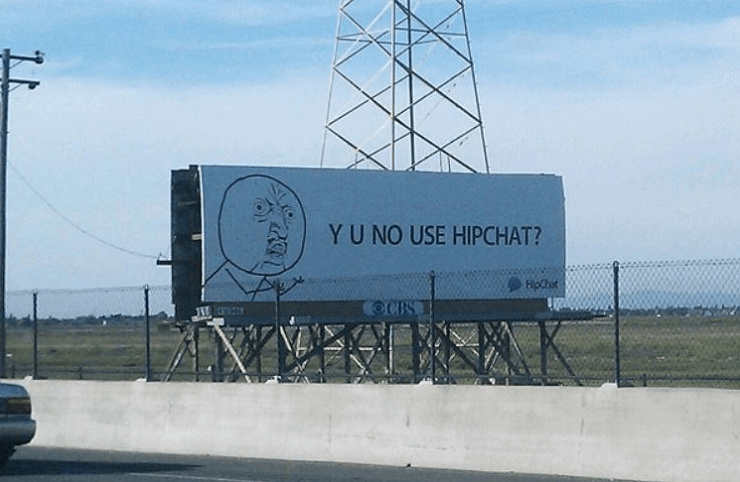 Hipchat got creative with an offline marketing campaign instead of online, though you must admit their banner is brilliant!
Gucci is also leveraging memes to display their humorous side. So far, it worked perfectly for them!
6. Let Your Fans Tell You What's Funny
Instead of trying to guess, use your followers to get a good sense of what it's required. Some of the most successful funny campaigns are accomplished with the active involvement of the audience.
You can provide a prompt and ask your audience to get creative. For example, the #IceBucketChallenge campaign offered a template and allowed people from all over the world to follow the clues of the campaign. However, while everyone tried to do it differently, some funny Ice Bucket Challenges have managed to gather thousands of video views for their funny twists and fails.
Example:
Check out this IceBucketChallenge complination and notice how people themselves have significantly contributed to the virality of this movement. When "funny", "extreme", and "fail" get together, there's a big chance that a lot of people will pay attention and engage with the campaign.
Last Option: Hire Professional Help
If you try to force humor, it'll only hurt your campaign rather than help it. These Use your self-awareness and try to be objective. Are you a funny individual? Is your humor well-developed and appreciated by the ones around you? Do you trust yourself to be the humorous voice the marketing campaign?
Being funny is often a talent that can't be improved like the majority of skills. If you're not a very funny type of marketer or business owner, you'd better leave room for other people who truly know what they're doing.
As a last resort, you should hire professional help:
Go to Voices.com and seek funny voice actors. Some of them will fit your plan very well, so you can negotiate a price and allow them to do the job of being funny.
You can use EssayOnTime to hire professional content writers who can inflict humor in content. If your campaigns are based on written content, funny writers are your best option!
When designing your landing pages, you'll need to know how to structure the information in such a way that the funniest clues become easily noticeable. With our landing page templates you will accomplish exactly that!
Takeaways
How can you tell whether your content and marketing has been truly funny?  You shouldn't worry – you'll know because they'll tell you. If your audience enjoys your content and marketing, the social signals (likes, shares, comments, tags) will tell it, and the more the better.
Your success with humor depends on the risks you're willing to make, the boldness you're willing to allow, the creativity, the quality of your team, and also on the amount of budget you're willing to allocate to attract more leads. Are these efforts truly worth it for your business? That's on you to decide!