8 Interactive Elements To Increase Conversions Of Your Product Pages
8 Interactive Elements To Increase Conversions Of Your Product Pages
Last updated: May 5, 2021
10min read
As a store owner, you must have gone a long way: establishing the supply of products from the manufacturer,
creating your online store
, making high-quality photos and descriptions, and running adverts. You may think that's it and now waiting to earn real big money. But in reality, the
ecommerce
world is very competitive and fast-changing so you should always be on the lookout for different ways to improve your conversion rates. Even a slight change in your online store can make or break your revenue. In this guide, we are going to share 8 different interactive elements that can up the conversions of your product's pages.
How Ecommerce Conversion Rate Works
The word 'conversion' is relatively broad because every part of the user experience on and off your website can impact their behavior. You can reasonably apply
conversion rate optimization
to any active page of your website, whether it's the landing page or any other customer touchpoint. Conversion rate optimization allows you to convert more traffic into
consistent leads
and potential customers without other digital marketing methods and/or PPC ads. You can calculate your Conversion Rate right now using a classic formula: divide number that converts by the number of people that visit your page and multiply by 100%. Or use an online
conversion rate calculator
to complete it in a few clicks. Whatever your conversion rate is right now, that number is bound to get higher if you implement any of the following interactive elements at your product pages.
Advanced photo options
In the world of online stores, it's crucial to use high-quality photos of a product. Images are one of the vital factors that influence a customer's decision because it allows them to visualize the product and helps manage their expectations. For example,
BestBuy
, one of the most famous online retailers of electronics, use huge (literally giant) photos of their products to demonstrate all the angles. Additionally, virtually every item has a video demonstration from a BestBuy worker describing all its features and its advantages.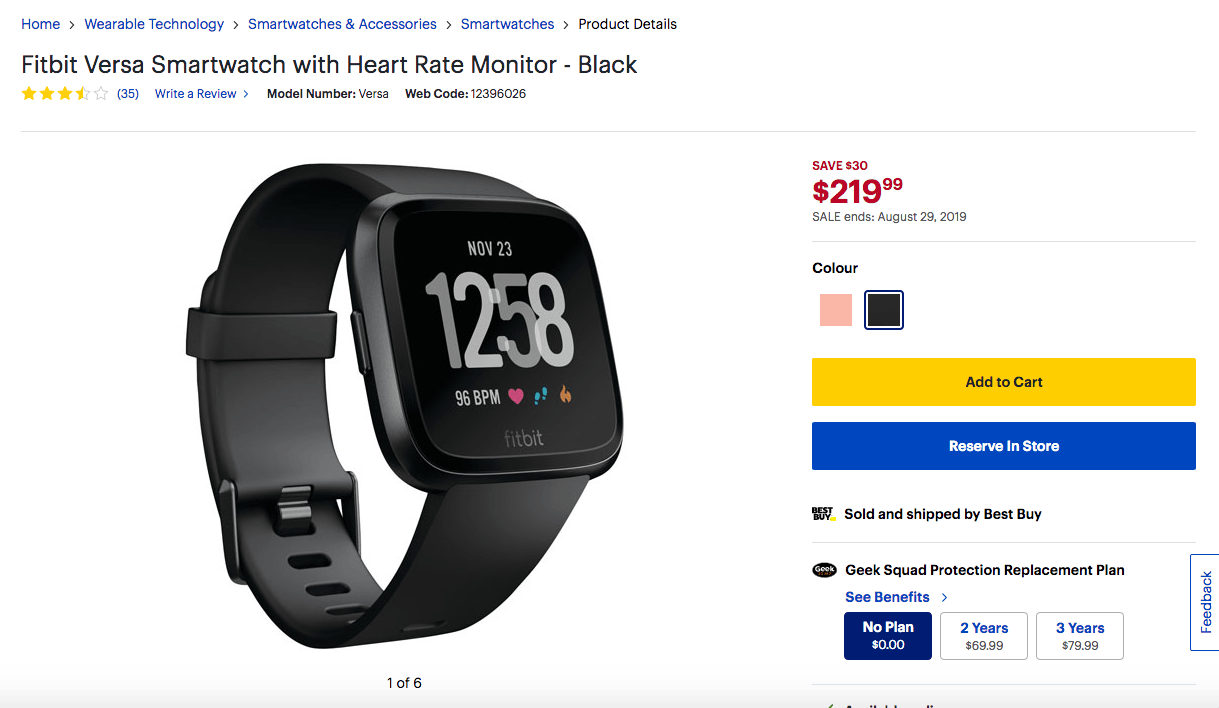 A considerate number of images of the same product taken from different angles
Professional photos of products on white/neutral background
Beautiful lifestyle images of a product in natural surroundings
High-resolution photos
Feature only one product per photo to avoid misunderstanding
Offer different options for viewing a product such as zooming in and out, a 360 degrees view, etc.
Another decor online shop,
Magnolia
, allows you to zoom in and out photos of their products. You can see a product on a neutral backdrop or a stunning image of a product in the interior.
Real size product image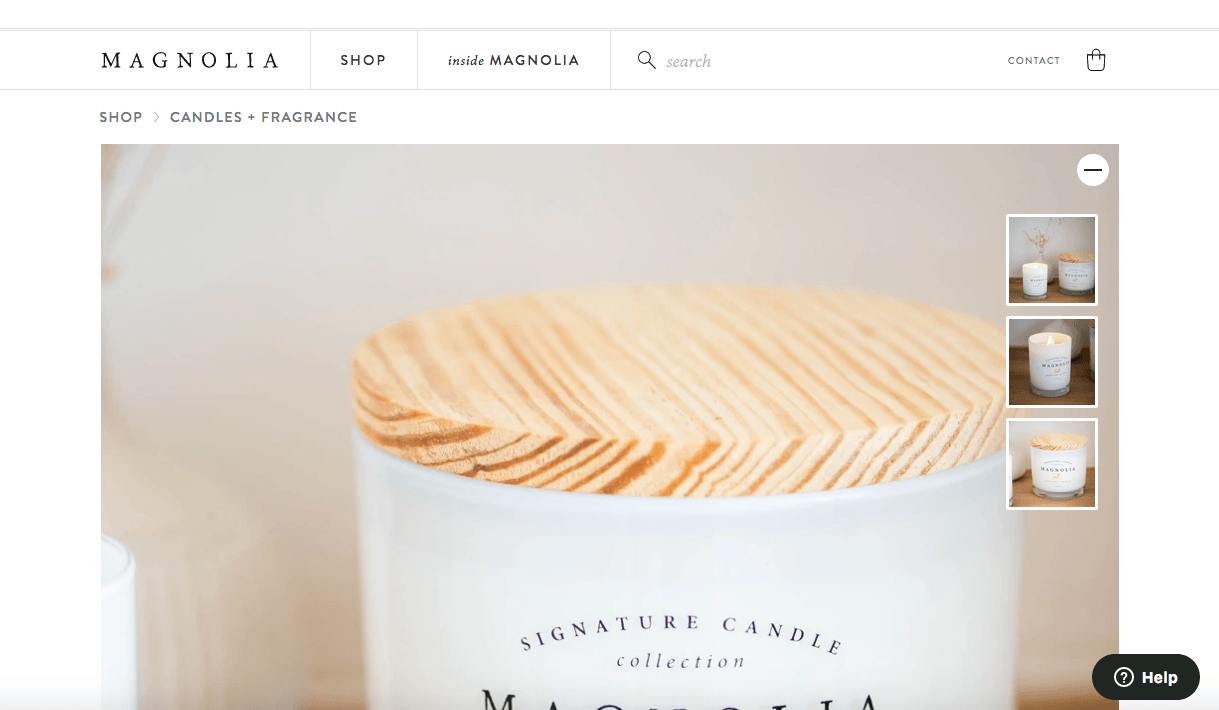 Zoom in product image
If you are
using Shopify
and want to take things a step further, consider implementing
their augmented reality
on your product pages. This means users can experience a proper sense of size and details of a product with a 360-degree view.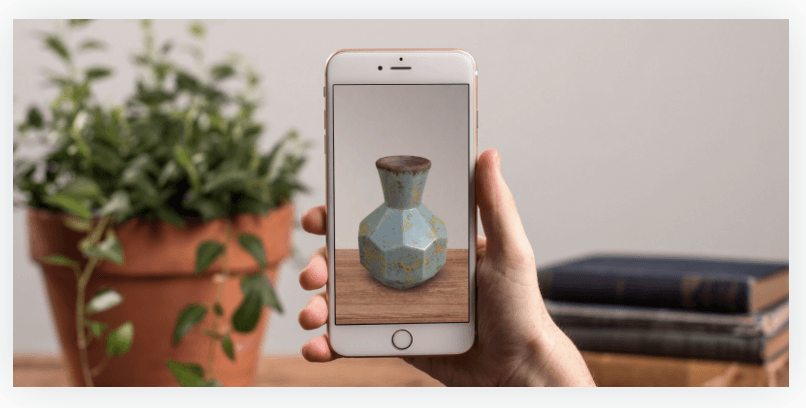 Before & after
There is no surprise that the 'before and after' images show transformation and command people's attention. Perfect for stores selling beauty products. 'Before and after' images remain an excellent promotional tool that many brands are employing to influence their customers. Hither comprises a page of
LuxyHair
, a fashionable online shop of hair extensions;
Virtual Makeup page
where you can upload your own photo and try on lipstick, eyeliner, and other products.
3D Product Preview
3D technologies can also be exploited in e-commerce.
Villeroy and Boch
, an online store with premium ceramics and home decor, decided to use it to create an online augmented-reality 3D bathroom planner. It allows you to create an individual bathroom structure, insert doors and windows, plan your ideal bathroom interior, and buy all necessary essentials for your modern bathroom.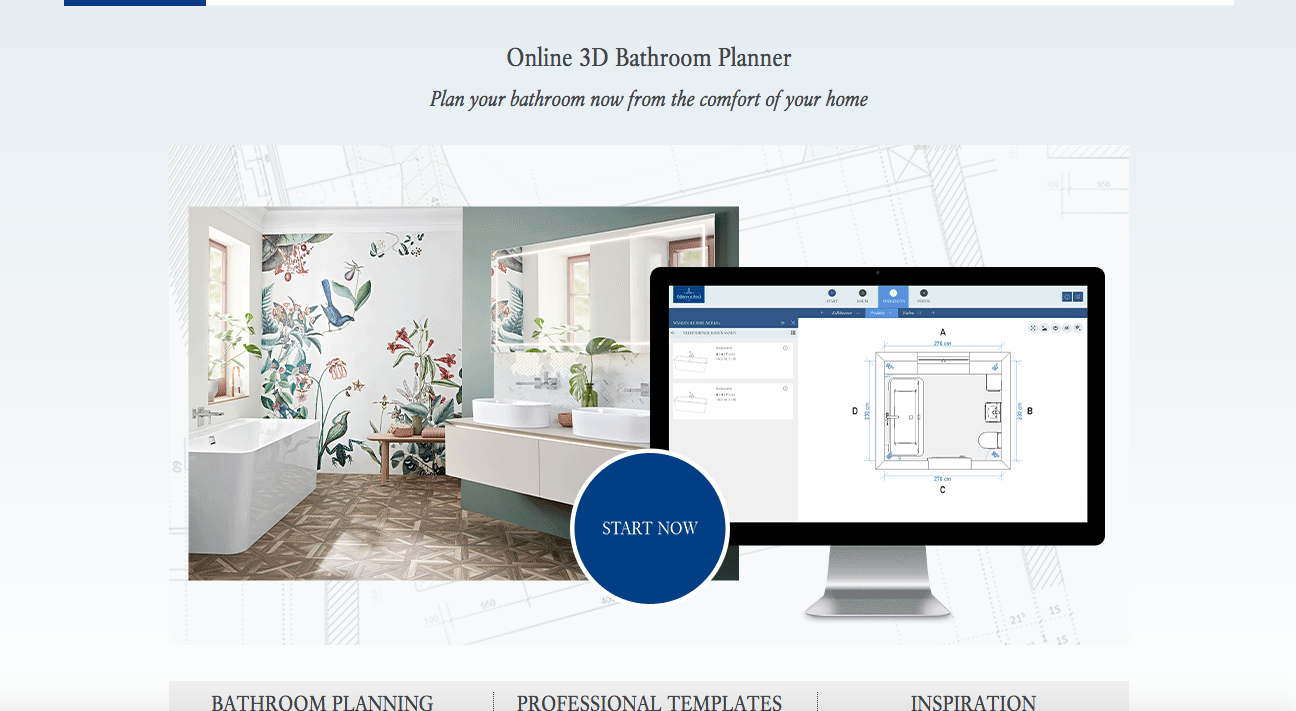 Customers Sell Better
Online store owners may think they are the best at selling their products. But you could be mistaken: actual customers sell better. Real customer reviews influence purchasing decisions much more than the business itself. For instance, more than a thousand people have bought gluten-free protein bars
Exoprotein
and have shared their reviews.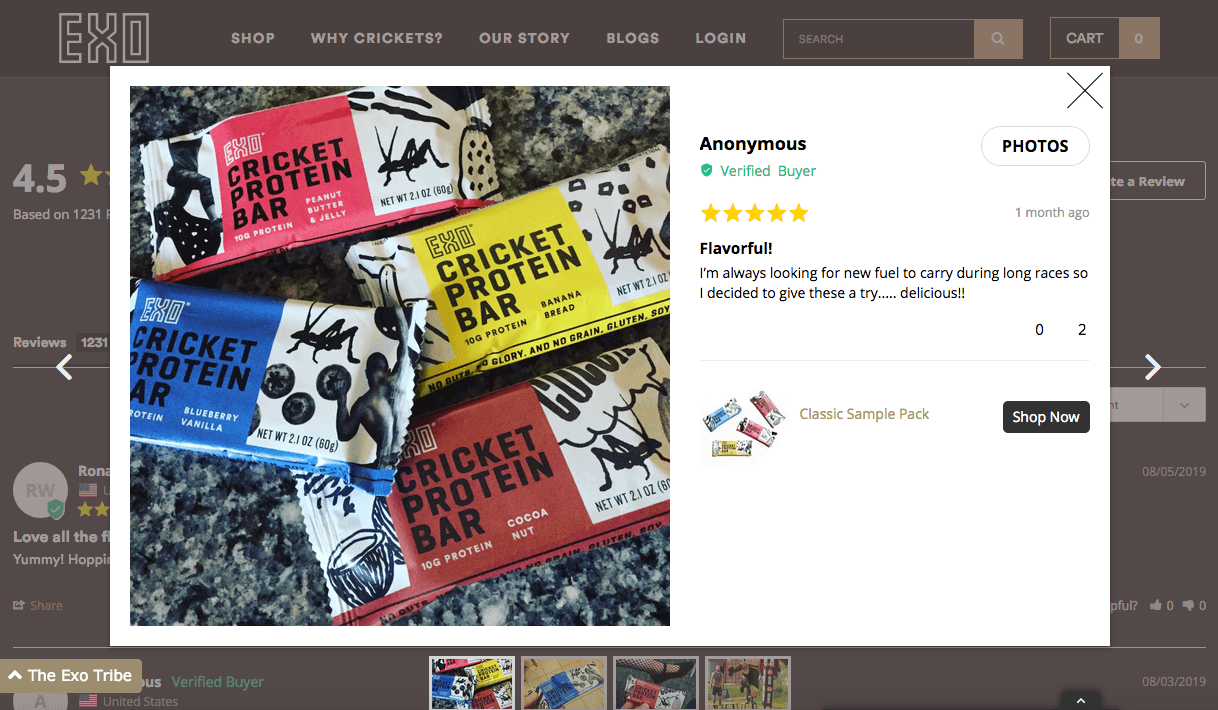 84% of people trust
online reviews as much as their friend's recommendations. Encourage clients to leave a review on your product pages by offering them a discount for the subsequent purchase. Another excellent example of real people reviews is on the
Loreal
cosmetics brand store. Showing these customer testimonials on product pages can be very powerful. Seeing that your product works (and how it works) is a powerful trust builder that can significantly improve the conversion rate on your product pages.
Interactive animation
Once visitors are on your product page, they are only one step away from making a purchase. Convince them to purchase your product with interactive animation. Just like Bellroy did an exciting animation called '
Slim Your Wallet
.' It's a loading bar that shows how thick your old wallet would be with ten cards plus cash. And at the same time, the animation shows how slim Bellroy wallet will stay with all these stuff.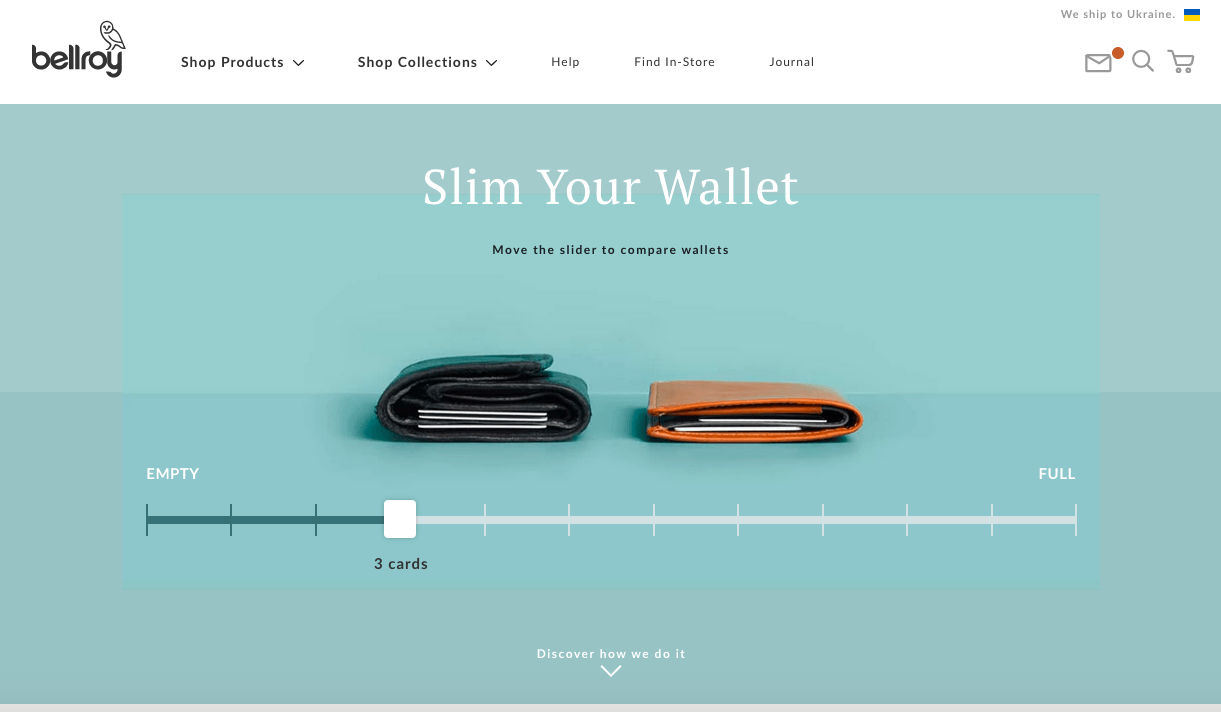 Customizable product design
At a traditional retailer shop, skilled salespeople observe how we shop and offer us suggestions based on our purchases and the products we show some interest in. When it comes to online shopping, people appreciate it when you take the time to add personalization to their experience.
Converse
, an established online shoe store, allows visitors to customize their product design. You can replace the body of the shoe, tongues, heel stripe, lining, laces, and more.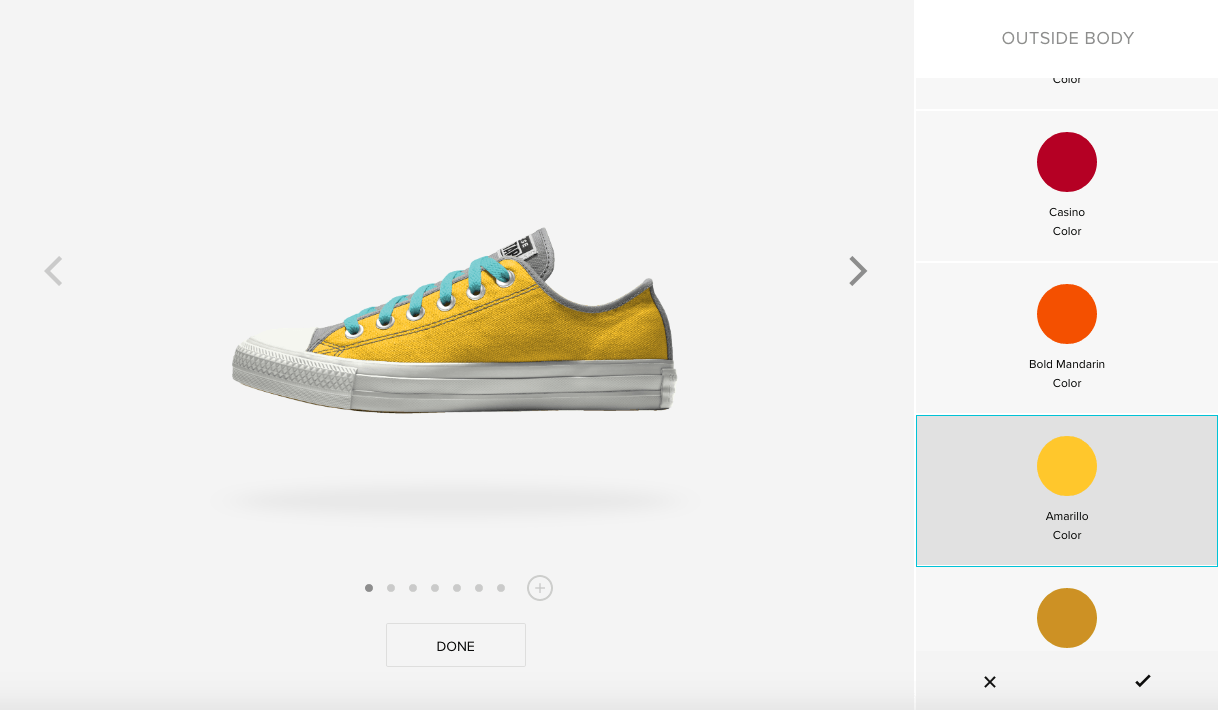 Bugaboo
, an online stroller store. On their website, parents can vary the color and the materials of the stroller, and then preview it from numerous angles. A simpler approach, but that doesn't have to mean less effective.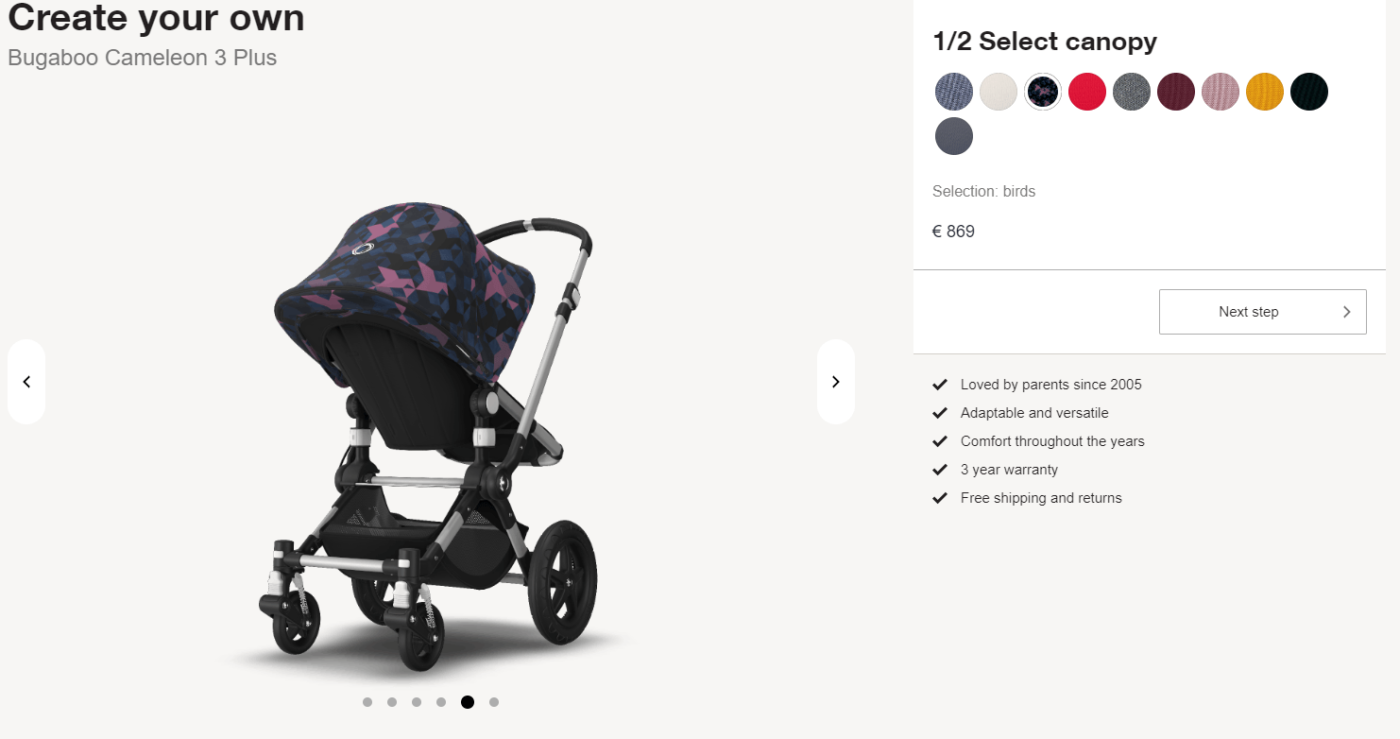 While personalization can be very effective at raising conversion rates, you have to think about logistics behind it. Selling personalized product has to be based on a bottom-up approach in which you are able to efficiently manufacture these products according to the personalization level you offer.
Product comparison
We have all been in a situation where we narrowed our buying decision up to 2 or 3 products and now we are doing a detailed comparison to make a final decision. This is where enabling detailed product comparison on your product pages can help people to make up their minds and proceed with the purchase.
Apple
is a classic example. It allows its visitors to compare alternative models of their iPhones. You can compare different iPhone models by various parameters, such as the display, camera, water resistance, capacity, and more.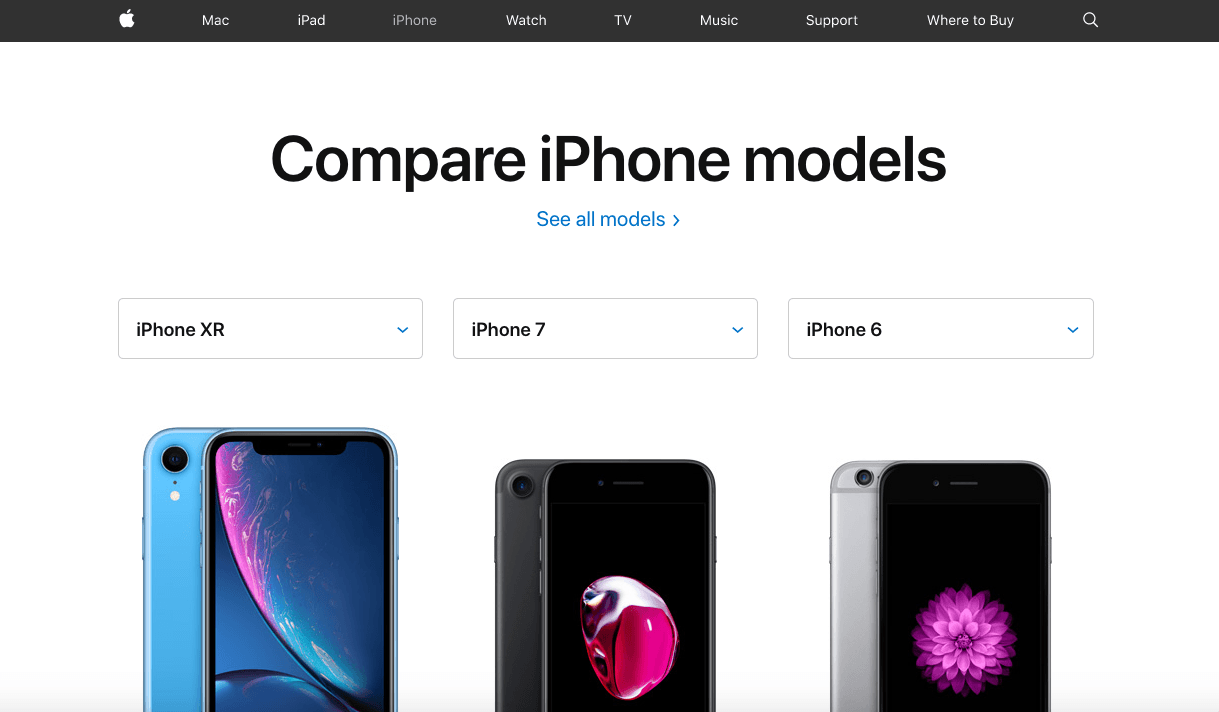 website builder comparison tool
for example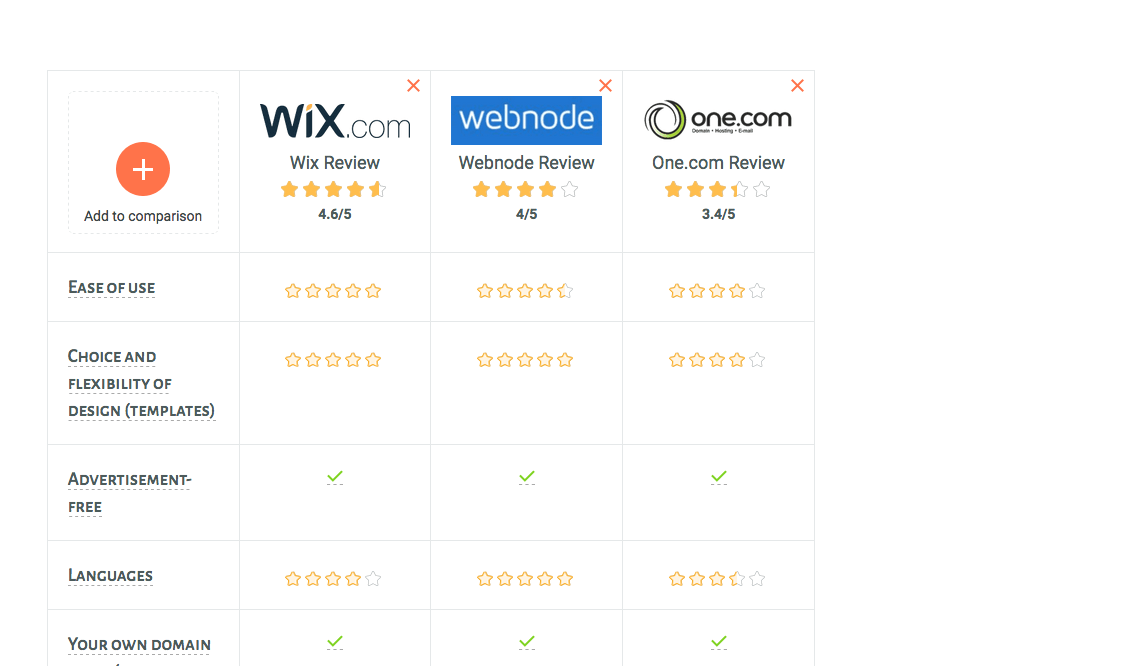 Fully interactive product page
People cannot smell, taste, or touch products on the internet. One of the most effective ways to bridge this gap is to create an interactive product page. It's like a cherry on the cake on this list. Enhance customer experience by fostering an illusion that they can fully 'touch' the product exactly like in a traditional store.
Brickfielder
is a company that creates and produces innovative windproof golf t-shirts. Their interactive product page allows visitors to explore the t-shirt in detail. They can take a closer inspection of the fabric, learn the technology behind the product, and its benefits to the golfers.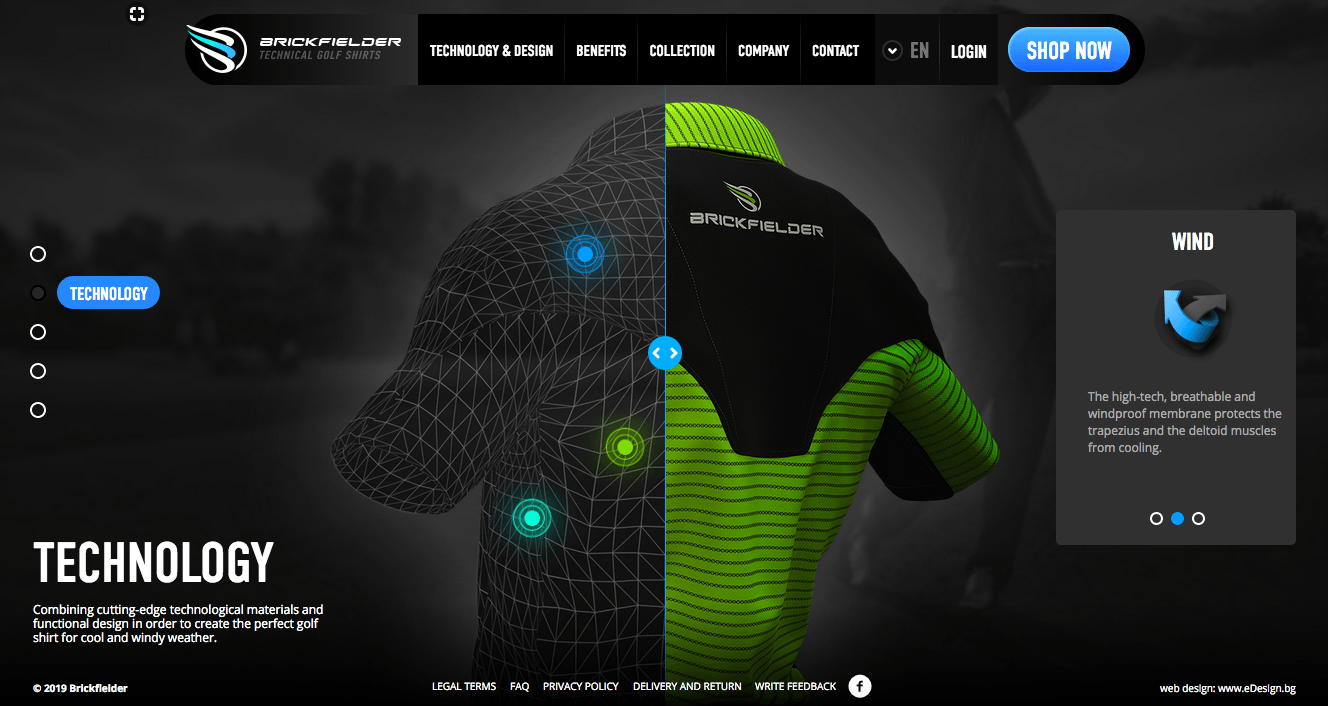 This is a magnificent way to assist people to get to experience and appreciate your product and its features in a fun, playful manner. But with all that fun stuff, do make sure to push consumers towards the checkout process effortlessly.
Conclusion
Taking everything said into account, you as a business owner need to employ all you can to make the online shopping experience fun and full, just like in a traditional psychical store. With a mix of simple and complex interactive elements showcased in this post, we hope that every ecommerce business will find something they can implement at their online store.