New Popups by Landingi – win customers' attention!
New Popups by Landingi – win customers' attention!
Last updated: August 19, 2022
3min read
On our road to enhance Landingi platform we've made another step – quite big one, to be honest. This functionality has been highly anticipated by our users since we can recall. Now it's time to move forward! Buckle up, we're launching a whole new product – it's called Pop up Maker!
But hey, you already have pop ups!
Yes, there are pop ups in Landingi platform available for quite some time. The thing is, they are just very simple version of what we prepared for you now! This is why we decided to make a slight name change. Now read carefully: old, basic popups are lightboxes from now on, and a whole new pop ups will be known under the name of – wait for it – pop ups. Let's ponder over these two for a moment and distinguish them from one another to avoid confusion.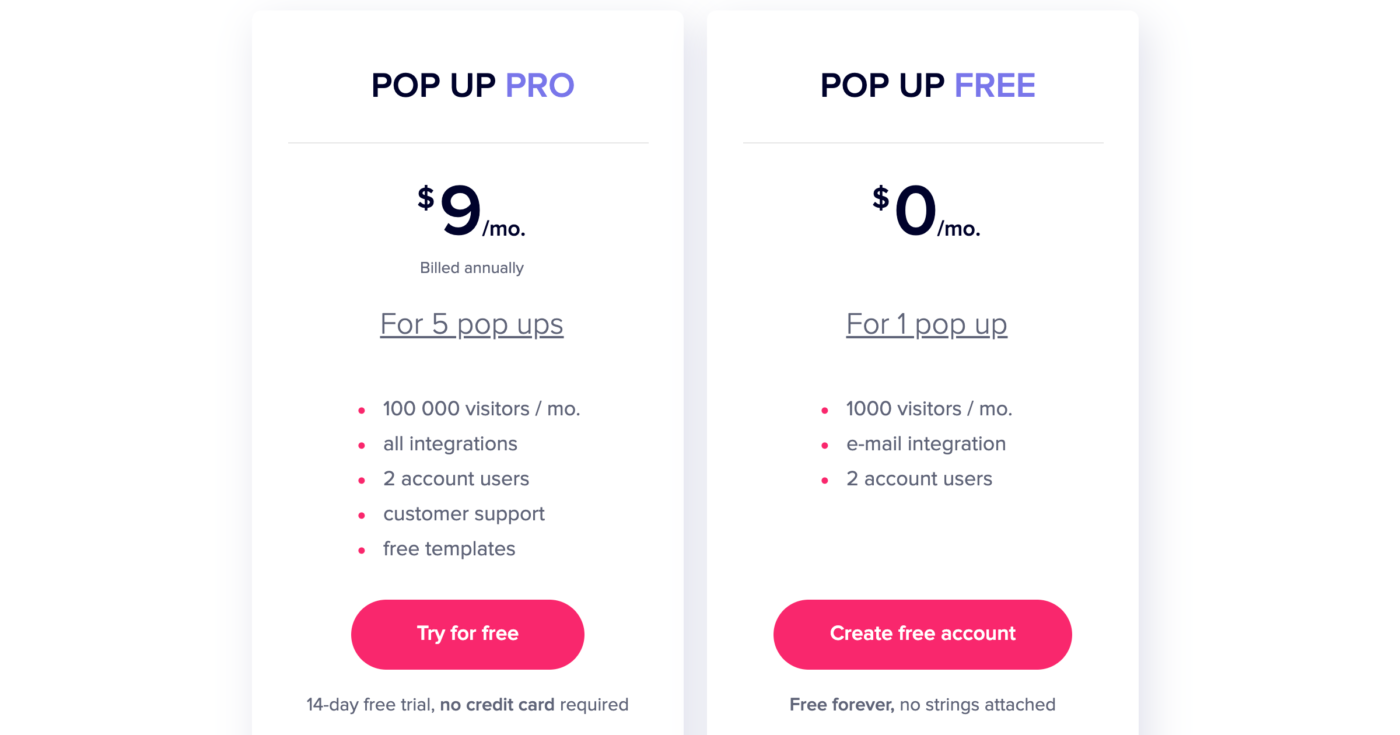 Keep in mind, though, that if you are already a Landingi user on Create, Automate or any Agency plan, the new pop ups are included in your plan and you can use all their pro features.
1. Targeting
First, choose the proper targeting for a popup window – add any number of landing pages or external pages. If you want to include your newly created pop up in a Landingi landing page, choose the first option. If you have a website or a landing page created elsewhere and hosted on different server, select the latter option: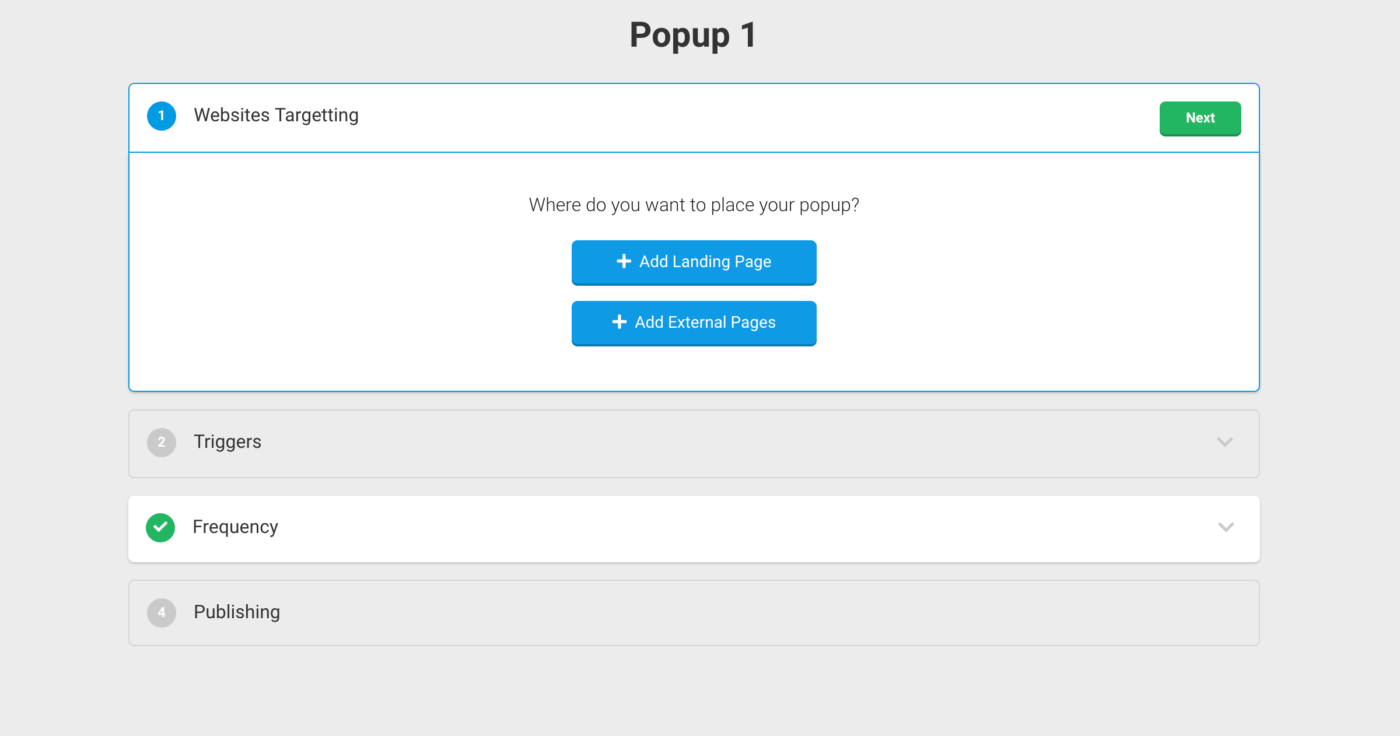 2. Pop up triggers
You decide, under what circumstances the pop up will appear. Set the pop up to trigger in a number of ways instead of simple clicking on a specific button or image. At the moment, there are four triggers available:
Then, choose any number of triggers you want (yes, they can work simultaneously) and configure them: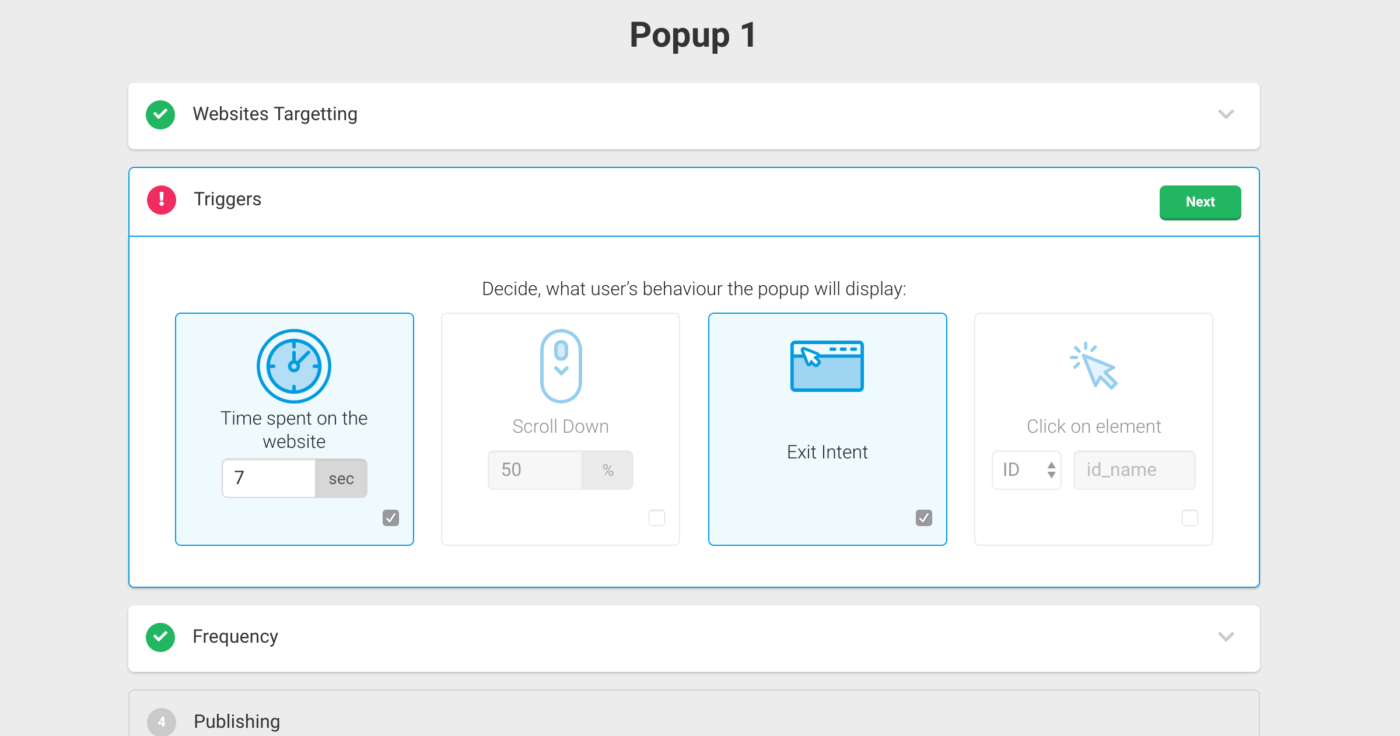 3. Display rules
Next, set the frequency of popups display. You can choose one of the following options, depending on what exactly do you need:
And lastly: publish your popup and start using it!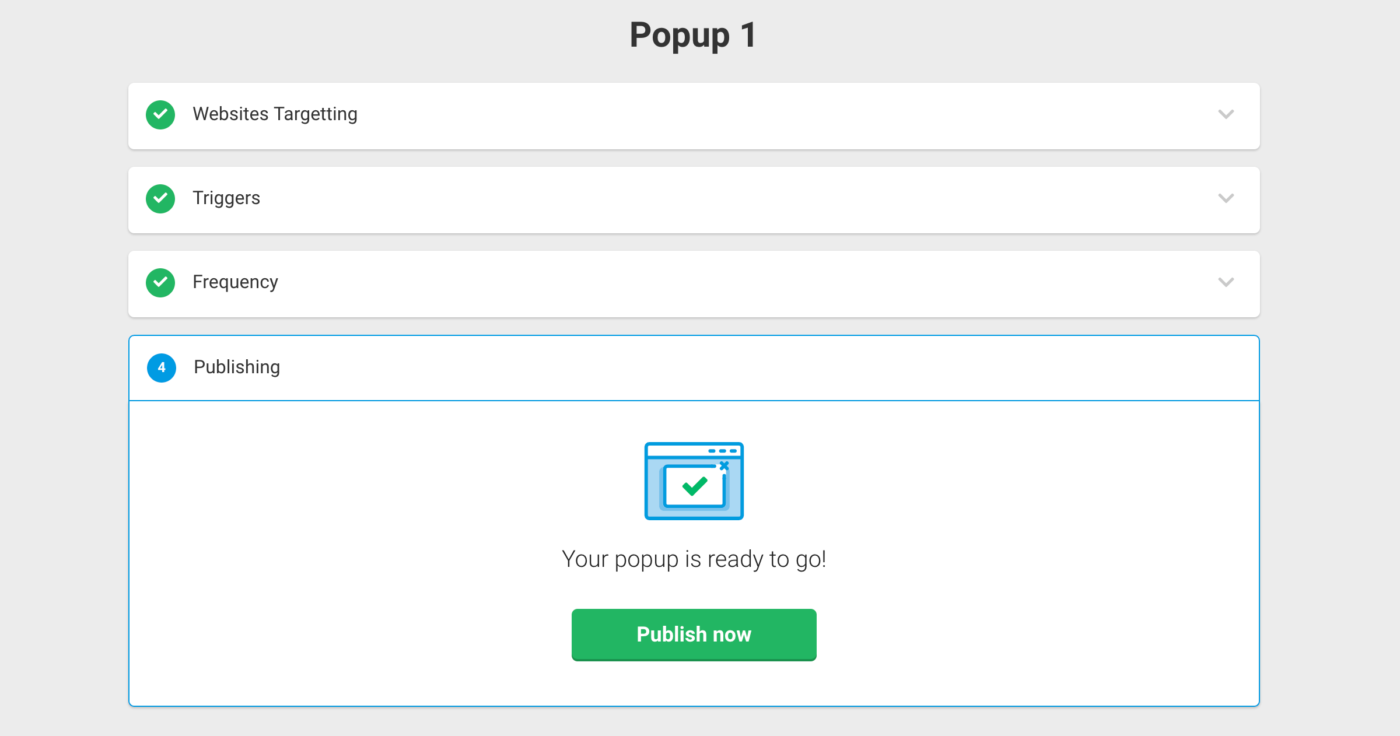 If everything went smoothly, you should see the same notification as below, containing the list of landing pages or website you've assigned your popup to: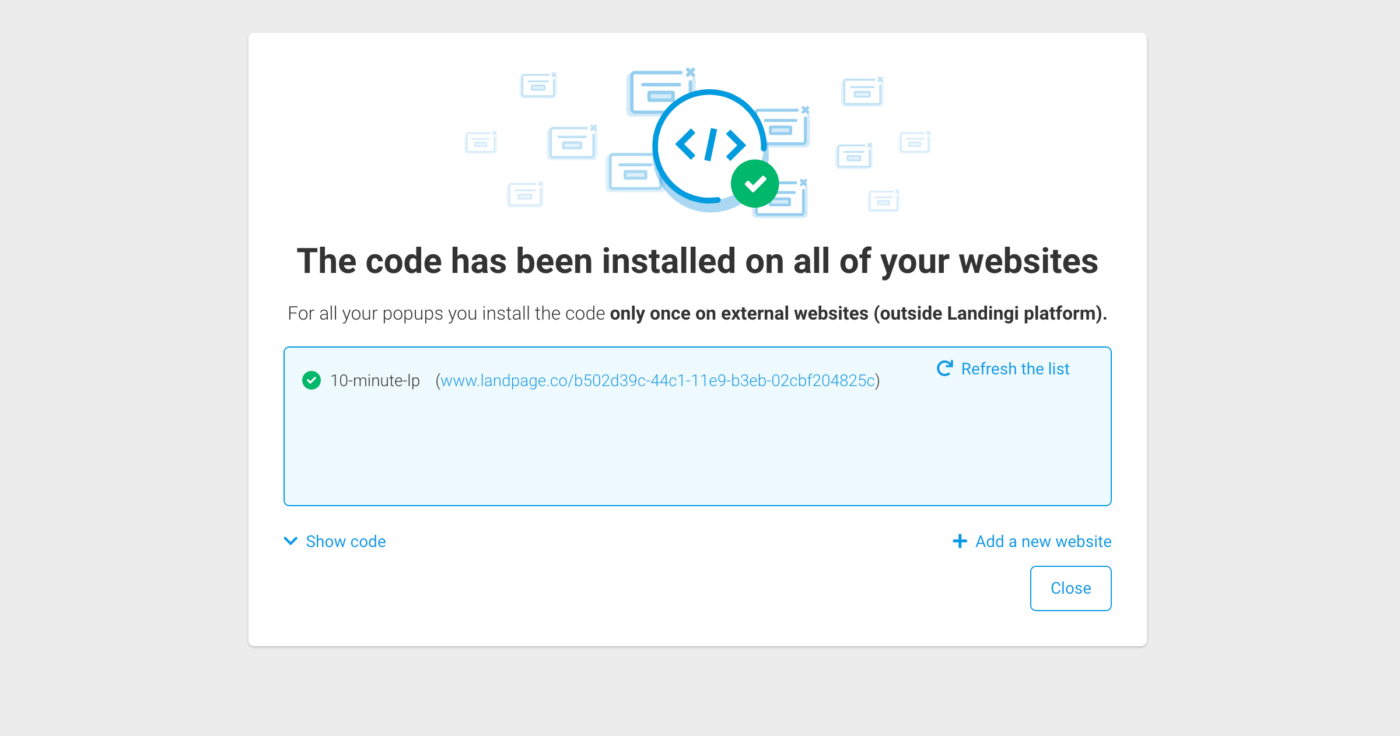 After the popup is published, you can freely change its display options, assign it to new pages or edit it. As always: we don't put limits on number of popups you may create. Log in to Landingi, select popups tab and start using our new feature!
Try out Pop Up Maker for free