Creating lightboxes
Creating lightboxes
Last updated: September 15, 2020

Lightboxes allow you to displays images, videos and other elements by filling the screen, and dimming out the rest of your landing page. To add a lightbox to your LP, follow the steps below.
Lightboxes feature is available in all plans except the Basic and Core plans.
How to create a lightbox?
1. While logged into your account, go to the Lightboxes (1) tab on the main menu and click on Create new lightbox (2).

2. You will be automatically redirected to the editor. There you can design a lightbox, similarly as a landing page – when you click on its empty window, you can add widgets available on the left side of the editor or use available options from the menu on the right side of the editor.

3. Once you've finished creating the lightbox, click Save button at the top of the editor.

4. Once saved, go back to your landing page list, choose LP where you want to place the lightbox and open a landing page editor.
5. Add an element which will trigger the lightbox appearance after clicking (button, picture) and go the widget's options.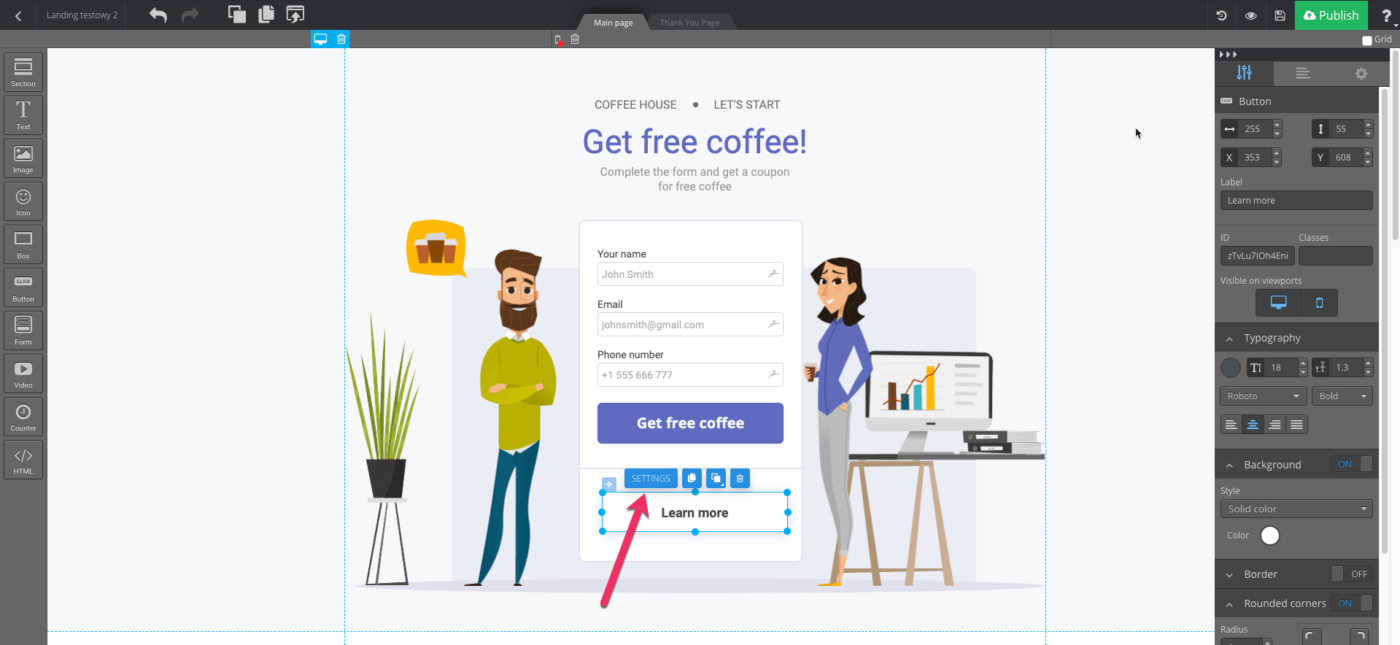 6. Find the Show lightbox (1) tab. Select the target lightbox which you created before from the drop-down menu.
You can also use the the + button (2) and create a new lightbox following steps above. Save changes.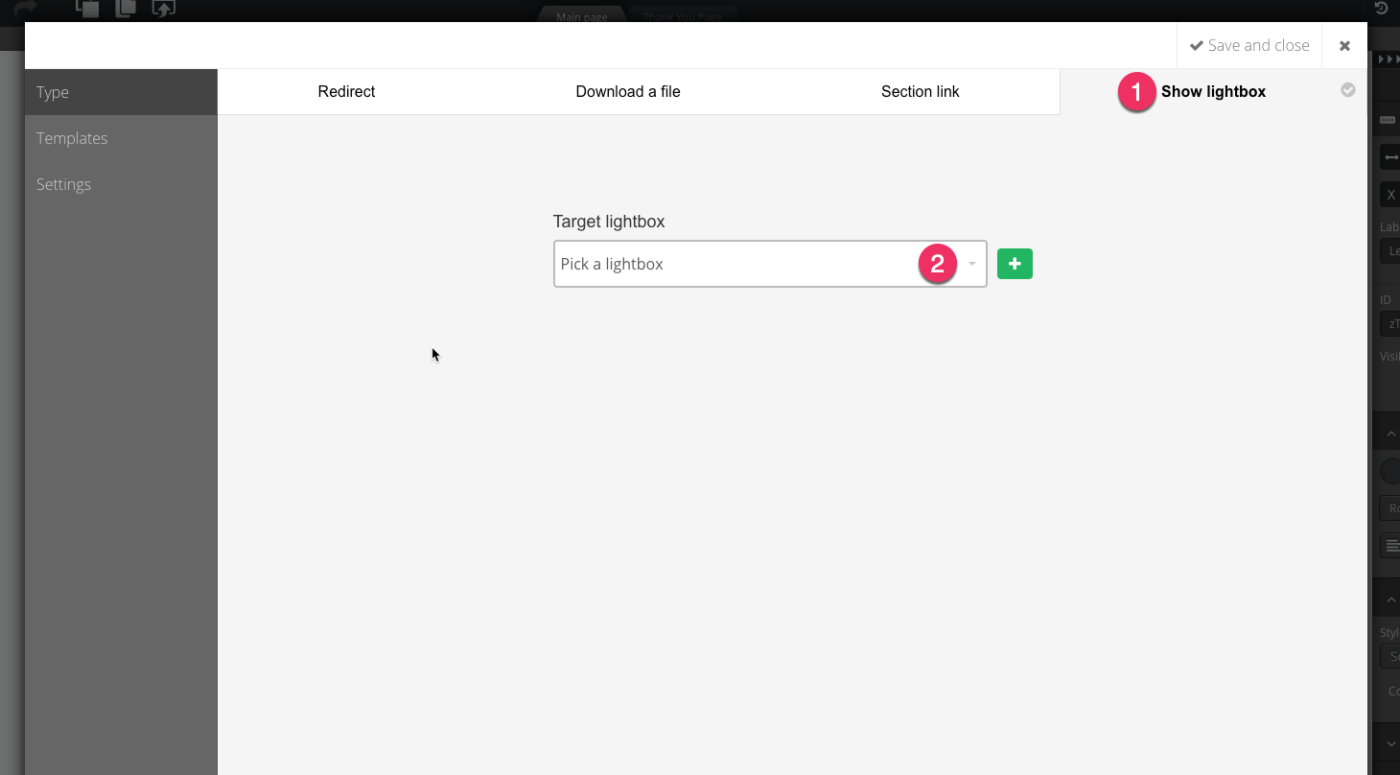 7. Publish the landing page and check if everything works properly.
Important: In order for a lightbox to be displayed on your landing page, you must publish it from the lightboxes tab.