CallPage integration
CallPage integration
Last updated: March 29, 2021
Once you have prepared the CallPage plug-in, you can easily implement it on the landing page which you created earlier.
Implementation instructions
1. Start with CallPage. Log into your account and go to the "Widgets" tab on the left side menu. Then, choose added domain and click "Install widget",
(if you have added a wrong page address or have not yet added a landing page, you can easily do so by editing the widget or by creating a new widget "+ Create widget").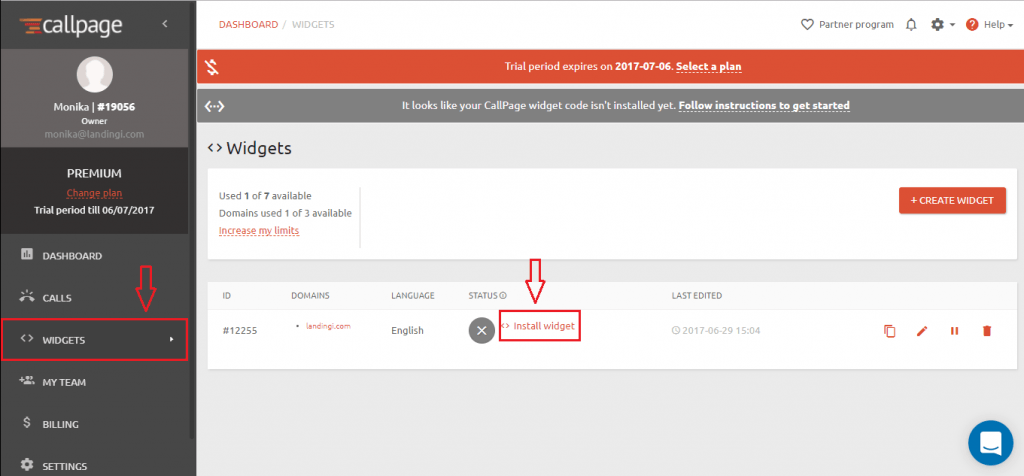 2. Once you choose "Install widget", copy whole code.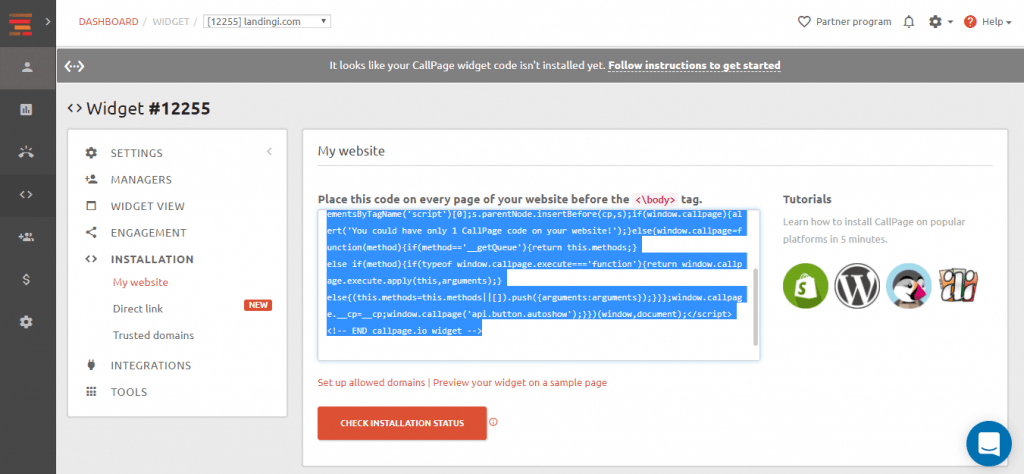 3. Now, you can go to the Landingi account, click on selected landing and "JavaScript code".

4. There add a new JavaScript code and place it in a correct part of a landing page
(see how to add a JavaScript code on this article).
Remember to appropriately call newly added codes. It helps to identify possible problems. Also keep in mind, when you close scripts – you always need to wrap
a script with .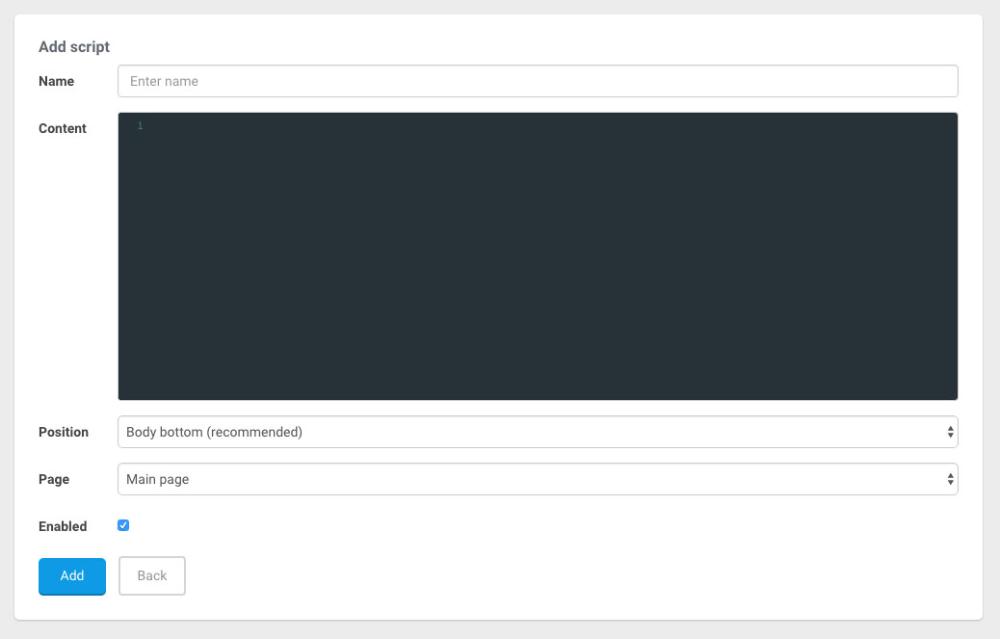 The code provided by CallPage does not require any modification to work.
Just paste it directly into the Landingi JavaScript console.