Outgrow will allow you to create all kinds of widgets, including calculators, polls, quizzes and chatbots that you can generate and embed on any website. Thanks to this instruction, you will learn how to integrate this tool with the Landingi platform.
The integration works on both landing pages and popups.
Get the code from Outgrow
1. Log in to your account on the Outgrow website, then select the widget you are interested in and configure it (for example, we chose a chatbot).
2. After configuring the widget, in the topbar on the right, click the Go live button, which will allow you to publish it.
3. In the new window, go to the Embed on your website tab, then copy the code generated there.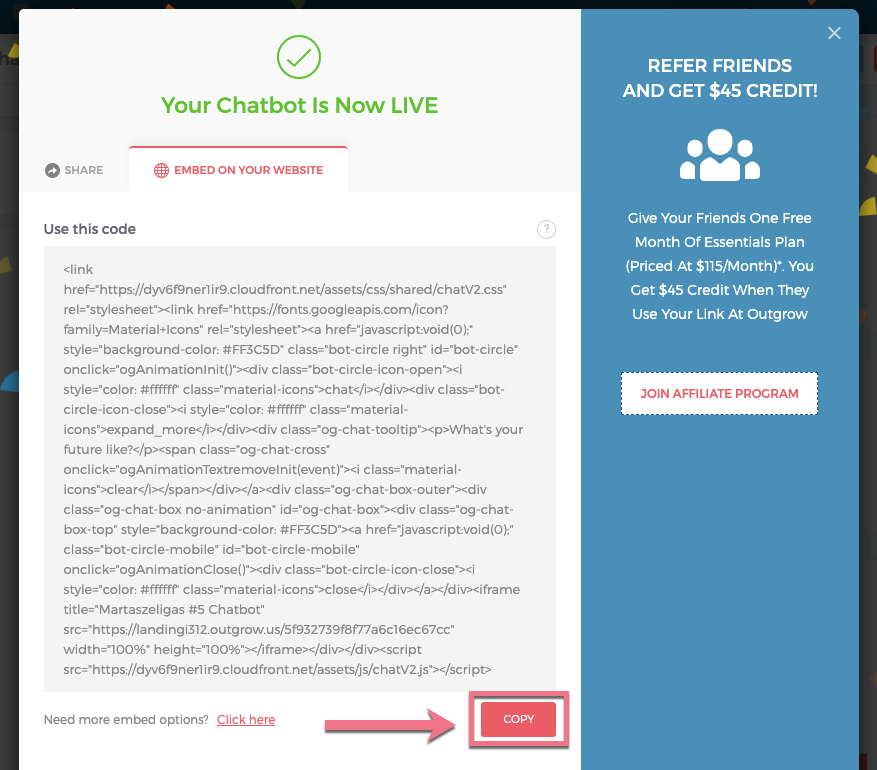 Install Outgrow code in Landingi
1. Log in to the Landingi platform. Then go to the edition of a landing page where you want to place the previously created widget.
2. Drag and drop the HTML widget. Double click to edit it.
3. Paste the previously generated code from the Outgrow platform. Click Save and close.
4. Publish your landing page.