Cancelling subscription
Cancelling subscription
Last updated: October 17, 2022
If you want to stop using our platform, you can cancel your subscription at any time. Remember that only you can cancel the subscription. You can ask our team for assistance, but they cannot do it for you.
At any time, you can also downgrade or upgrade your plan or pause the subscription.
Cancel the subscription
1. Log in to your Landingi account.
2. Click on your profile name in the top bar and go to the Plan & Billing tab.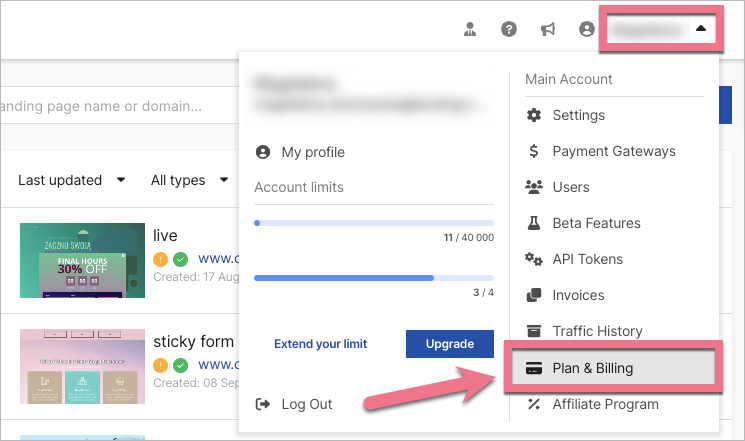 3. In the Subscription Summary section, click on Cancel subscription.
Your subscription will be canceled within few minutes, and the whole process is completely free. Remember that from the moment you cancel your subscription, you will still be able to use your account until the end of its validity period.
EXAMPLE: Your account is valid until December 31, and you cancel your subscription on December 10. This means that your subscription will not renew for another month, but you can continue to use your account until the end of December since you have paid for it for a full month.