Cancelling subscription
Cancelling subscription
Last updated: August 10, 2020
If you want to stop using our application, you can cancel your subscription at any time. Keep in mind that you are the only one who can do so – Landingi stuff is not allowed for that.
How to cancel the subscription?
1. Log into your account.
2. In the top panel go to the drop-down menu. Click the Payments tab.

3. In the Subscription Summary section click on Cancel subscription.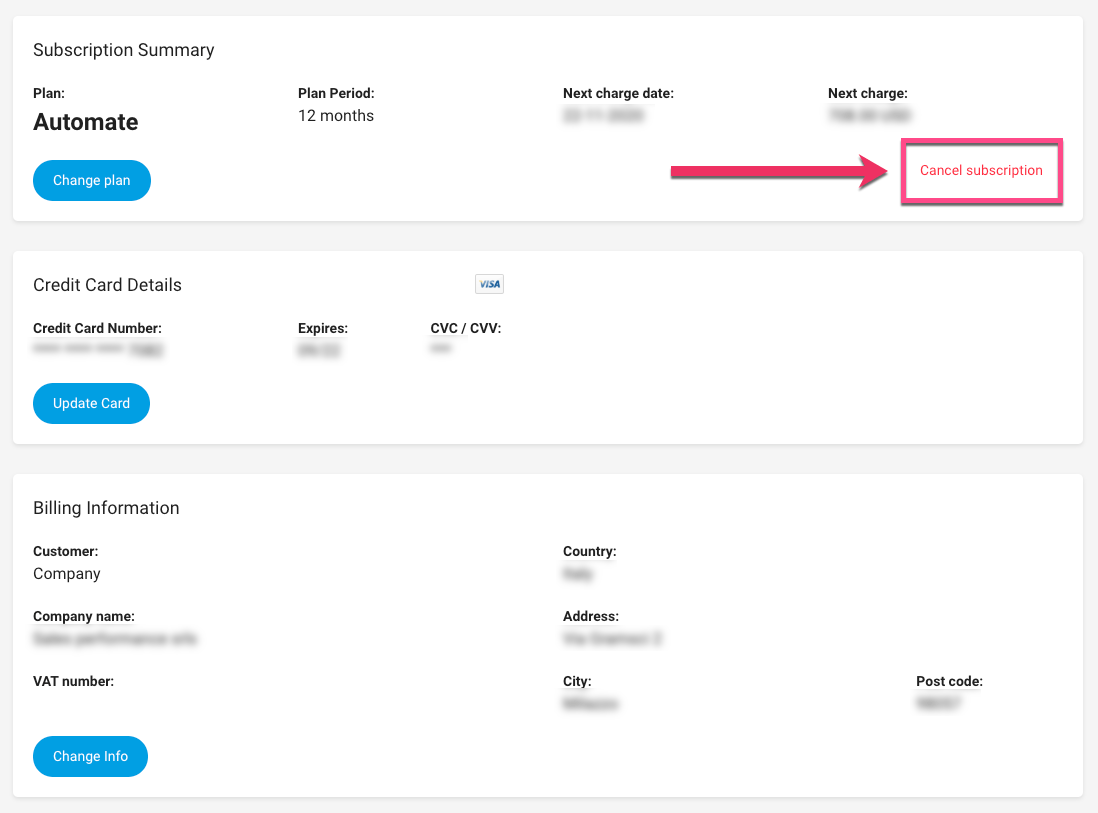 Your subscription will be cancelled within few minutes and the whole process is completely free. Remember that from the moment you cancel your subscription, you will be still able to use your account until the end of its validity period.
Example:
Suppose you have an account valid until December 31, and you cancel your subscription on December 10. This means that your subscription will not renew for another month, but you will still be able to use your account until the end of December because it has been paid for the whole month.