Adding CSS or HTML codes
Adding CSS or HTML codes
Last updated: January 20, 2021
1. CSS
The CSS code allows you to create additional visual elements to your landing.
See below steps:
click on "Settings" on the right-hand side of the editor,
go to "Custom styles" tab and paste their proper CSS code. You may do it in both ways: for landing and conversion page.

2. HTML
The same function has HTML code – you can use it to create and customize your landing page.
If you want to add HTML to your project:
Choose "Custom" button, drag and drop it to the landing and go to "Edit" this element (pencil icon or double-click).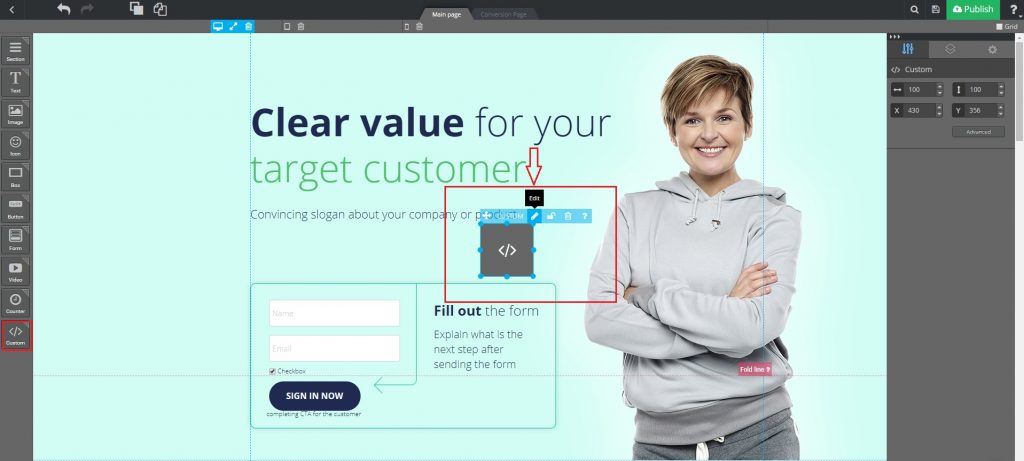 Add your HTML code in the new field. "Save and close" changes.

The code which you added is not visible, you will see it after publishing your landing page.