Best 40 Software Solutions Your Marketing Team Should Know
Best 40 Software Solutions Your Marketing Team Should Know
Last updated: November 16, 2023
The goal of your marketing efforts is to succeed – to achieve it you must ensure that your team can make the most of the best marketing solutions.
In this post, we'll take a look at 40+ marketing tools you'll want to explore to level-up your marketing results.
Why Your Marketing Team Needs to Use Different Tools
Marketing is more complex today than ever before. Each day, your professional team members will use their skills to perform a range of marketing tasks like lead generation, content creation, market research, and much more.
To get the best results in those areas, your team members need a fine strategy and the best project tools. As a marketing manager, you've got to make sure that your team members have the right tools at their fingertips to do their best work – that they have access to landing page templates, email marketing platforms, SEO tools, and more.
These best marketing tools can help your team members to create work that is accurate, timely, data-backed, and of the highest possible quality.
40+ Marketing Software Solutions
Now that we understand why the right tools are so important, let's take a look at the 40+ best marketing tools for agencies according to the main categories:
1. Filestage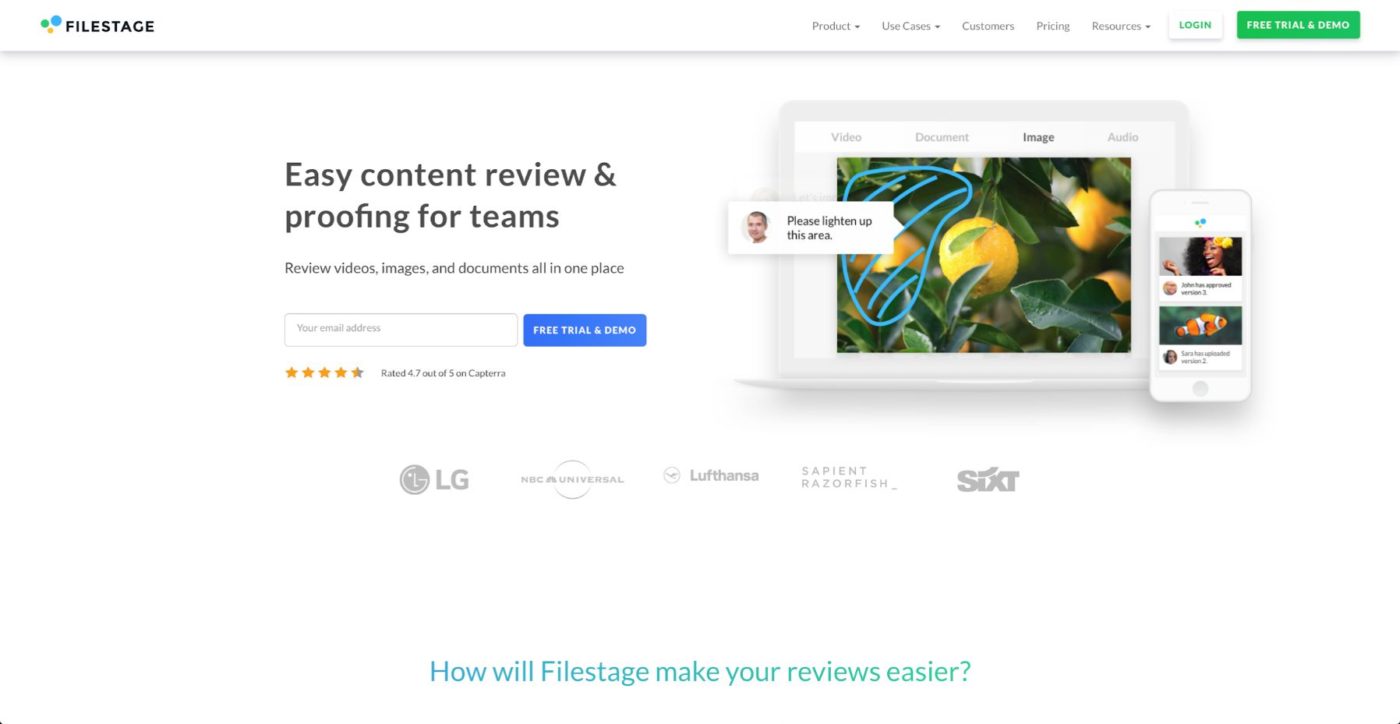 Filestage is a review and approval platform that simplifies and streamlines the content review process for creative professionals. Internal and external stakeholders can leave in-context feedback with just a few clicks, while project managers can monitor approvals and execute flawless version control.
Key features
Comment on all file types
Integrated to-do list
Real-time collaboration
Simple version control
Annotations for intuitive feedback
Pricing
Filestage offers three pricing plans on a monthly or yearly basis. That includes the Starter, Pro, and Enterprise levels. The starter package begins at $99 per month.
2. ProofHub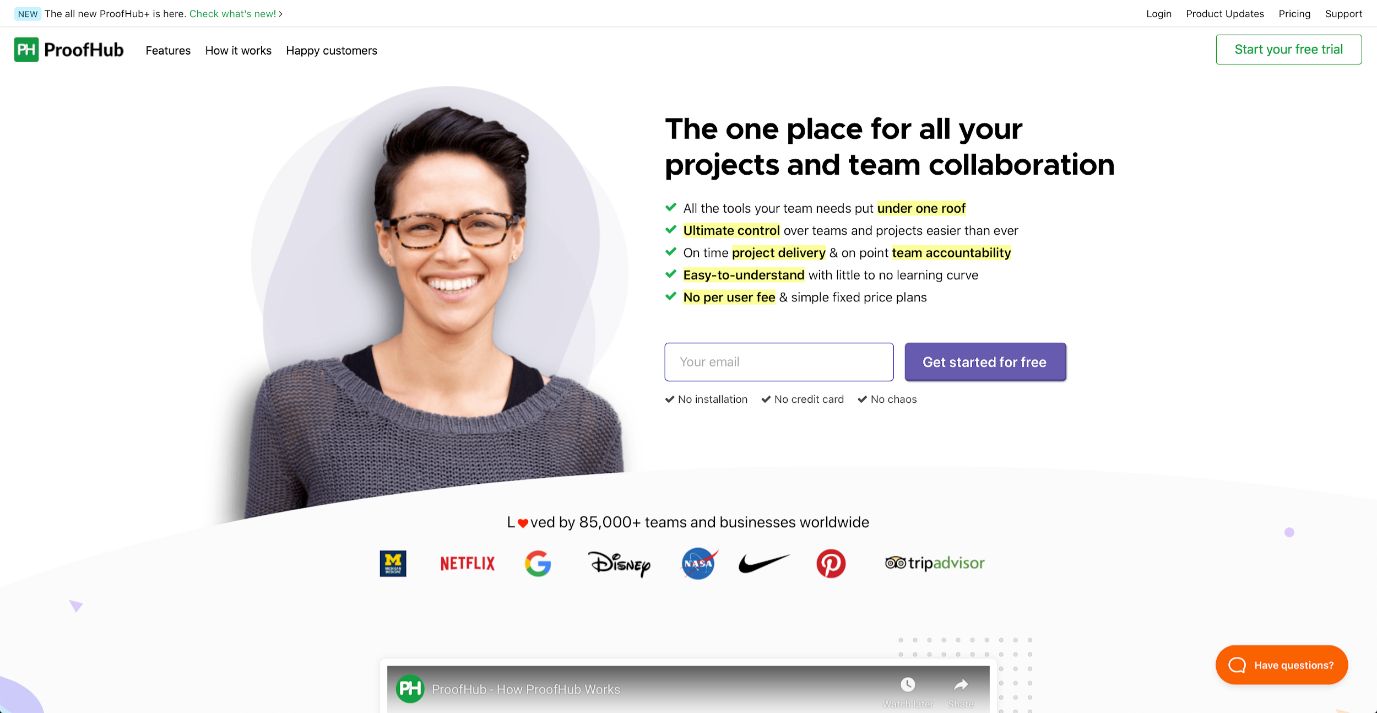 ProofHub is an all-in-one project planning software that gives project managers control over their team and their projects. ProofHub places a strong emphasis on helping marketing teams to plan, collaborate, organize, deliver, and more.
Key features
Lots of integrations
Task management
Kanban boards and Gantt charts
Pricing
ProofHub offers two tiers billed annually: Essential and Ultimate Control. The Essential package starts at $45 each month.
3. Scoro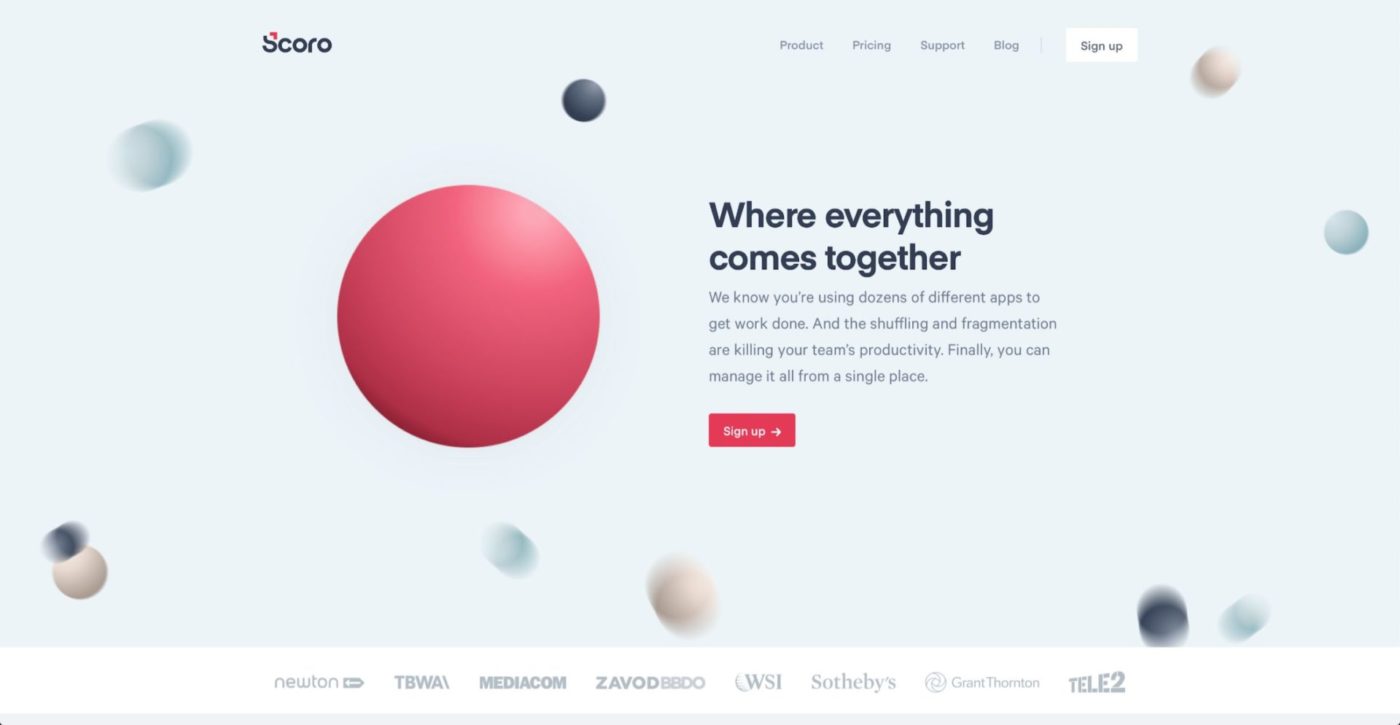 Scoro is a comprehensive business management software that aims to solve the constant shuffling and fragmentation that can harm marketing productivity. The tool does this by offering a one-stop-shop for business management.
Key features
Time tracking
Project planning, scheduling, and tracking
Financial reports
Sales tracking
Sophisticated reporting
Pricing
Scoro offers four pricing plans that can be billed on a monthly or yearly basis. The "Essential" package starts at $26 per user per month.
4. Chanty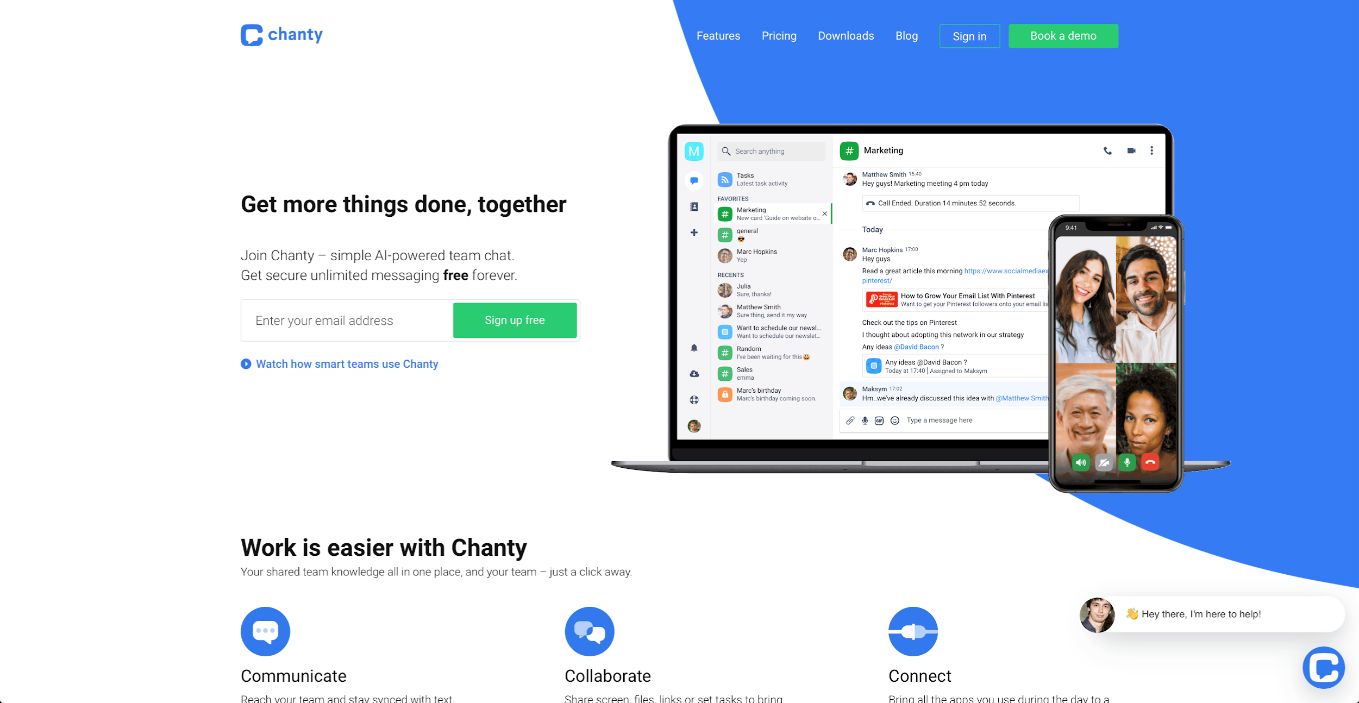 Chanty is an AI-powered team chat solution that makes it simpler for team members to share knowledge and project information in one place. The tool helps teams to communicate, collaborate, connect, organize, focus, and relax.
Key features
Text, voice, or video communication
Simple to share files, links, and tasks
Integration with popular apps
Robust filtering tools
Pricing
Scoro offers a "Free" and "Business" package. The business package is priced at $3 per user per month.
5. Stackfield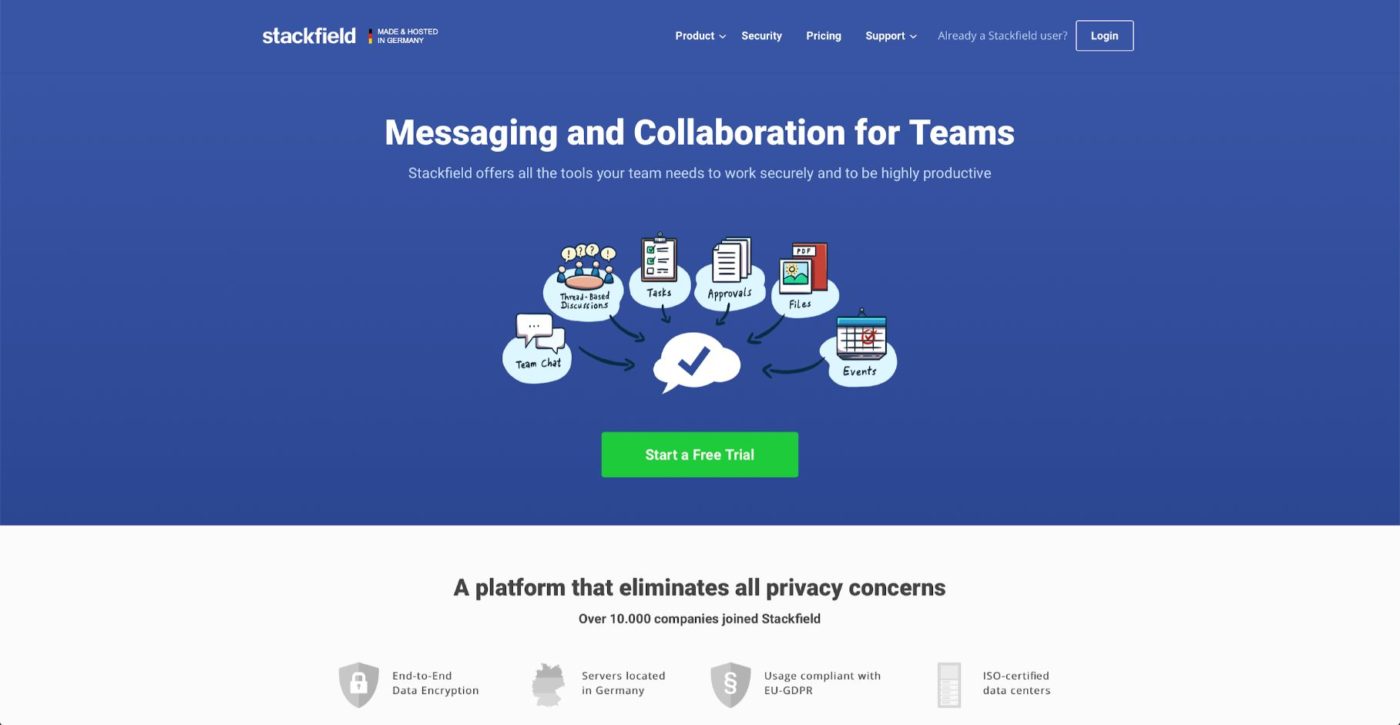 Stackfield offers a suite of marketing tools within a secure environment. The tool offers team chat, thread-based discussions, task management, and more to keep teams as productive as possible.
Key features
End-to-end data encryption
ISO-certified data centers
A host of marketing tools
Pricing
Stackfield offers a wide range of pricing plans with its starter package coming in at $29 per month and organization.
6. ClickUp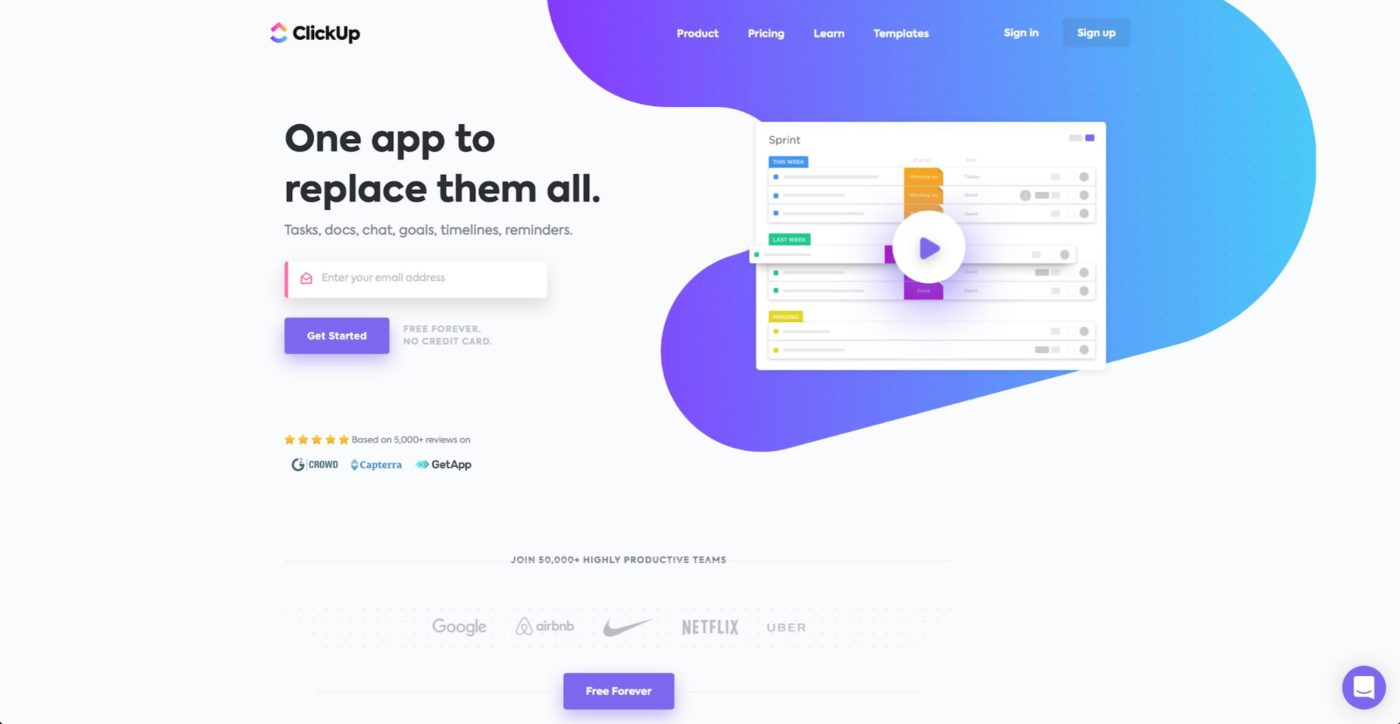 ClickUp is a marketing productivity app that bills itself as the future of work. The tool achieves this by offering a range of functionality including tasks, documents, chat, goals, timelines, reminders, and more.
Key features
High-profile integrations
Customizable spaces
Task management
Agile board views
Pricing
ClickUp offers four pricing options with a free option that includes limited features.
Table of contents
show
hide
Conclusion
The right marketing tools can transform the productivity of your marketing team – we hope that you've found your next secret weapon in this post. If you have a tool that you would like to add to this list, please let us know.
Ready to grow? Let's get started!
Join us and create the best-converting landing pages