cPanel is one of the most popular Linux-based control panels for web hosting accounts that lets you conveniently manage all services in a single place. It is used by some providers like e.g. Hostgator. To make redirections using this tool, you need to be sure what are the differences between the root domain and the subdomain.
How to make redirections using cPanel?
2. Find a Simple Zone Editor and click on it.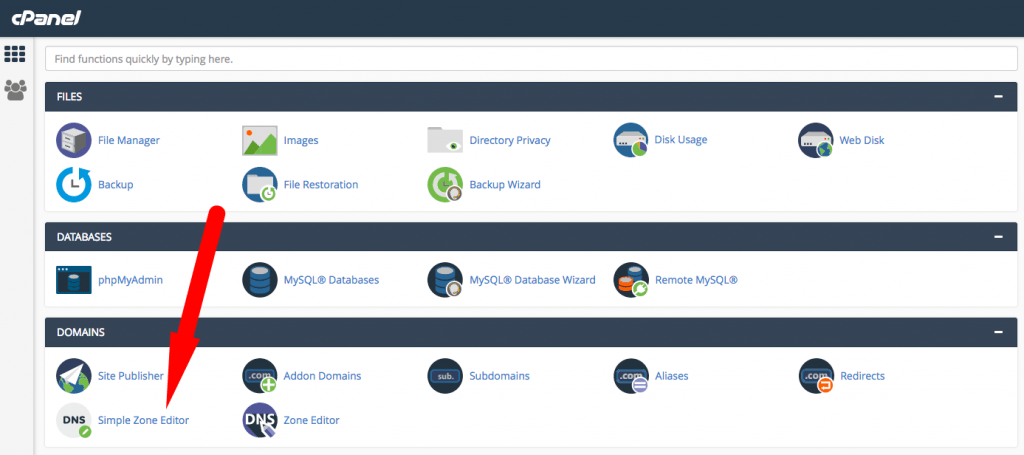 3. Add new records to redirect domain (in turn for root domains and subdomains).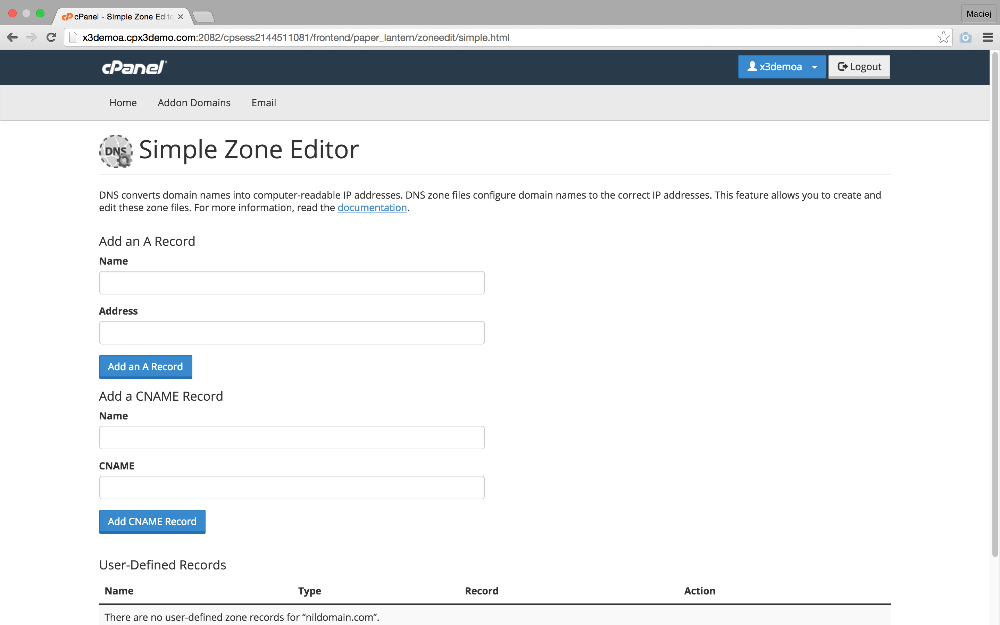 The redirection can take from 1 to 24 hours before is starts working properly.
IMPORTANT: The look of cPanel may slightly depending on the particular provider.