Publishing landing pages on your domain – hosting on Landingi servers
Publishing landing pages on your domain – hosting on Landingi servers
Last updated: August 7, 2020
Each landing page is automatically assigned to the test domain, but you can easily change it for your own, custom domain.
Before assigning a custom domain to a landing page, you need to add it to your account – here you can read more about adding domain to Landingi account.
How to publish a landing page on your domain (hosting on Landingi servers)?
1. Log in to Landingi platofrm and go to the Landing Pages tab.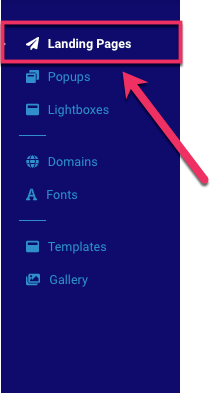 You can assign a landing page to your custom domain in two ways:
A. From the level of all landing pages:
click More (1) and choose Publishing options (2) from the drop-down menu.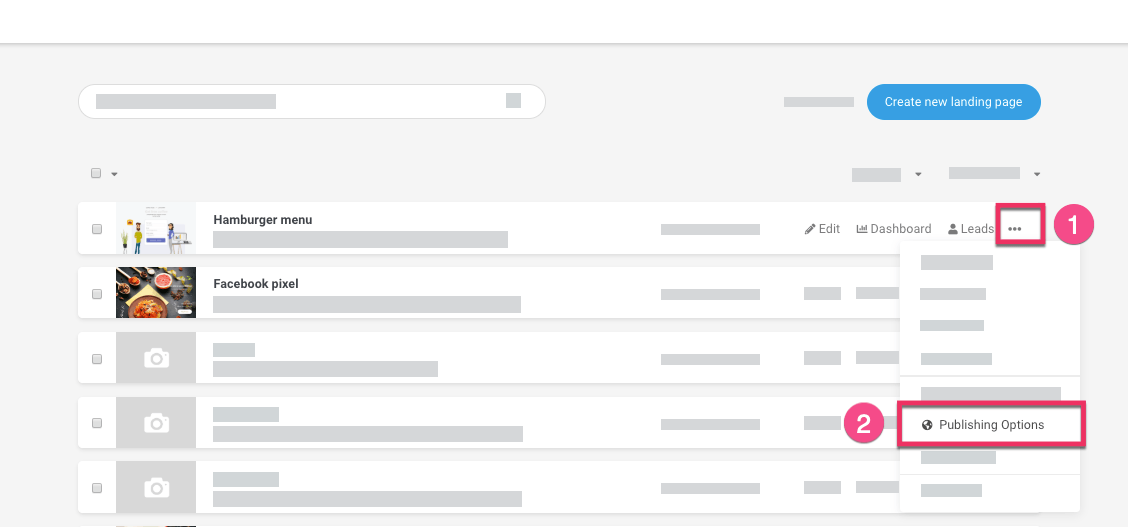 B. From the Dashboard level:
go to Dashboard and click the earth icon (1) next to the URL address (in the upper part of the window) or click Actions button and then choose Publishing options from the drop-down menu (2).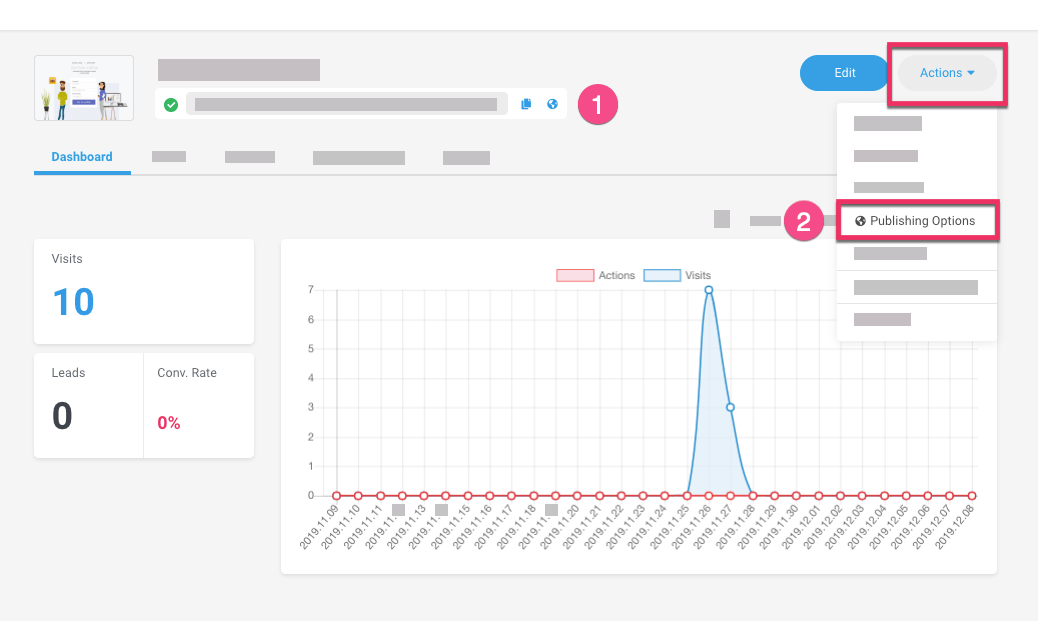 3. Click on Change URL.
3. In the new window choose the domain that you want to assign to the landing page (1) – optionally you can add the path (2) to the address after slash ('/')  – then click Save changes (3). Landing page should be visible immediately under your domain and the new URL address.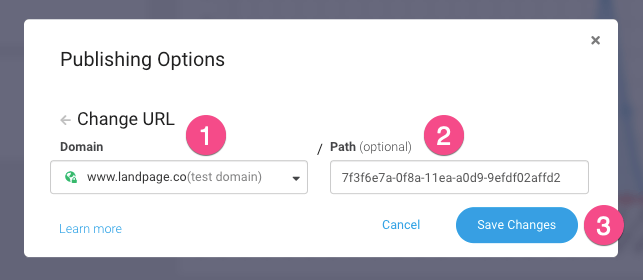 For one root domain/subdomain you can add any number of paths; thanks to it you will publish lot of landing pages under one root domain/subdomain, but in different subfolders.
You can read about other methods of landing page publication (on your own server, on WordPress) in this article.