Redirecting to URL section address
Redirecting to URL section address
Last updated: July 29, 2020
To redirect to the selected section address, use its ID to create the URL. This allows you to redirect the user to any landing page.
1. Access the landing page editor and select the section to which you want to create a URL to redirect.

2. Then, click the "Advanced" button in the right panel and copy the ID of the selected section.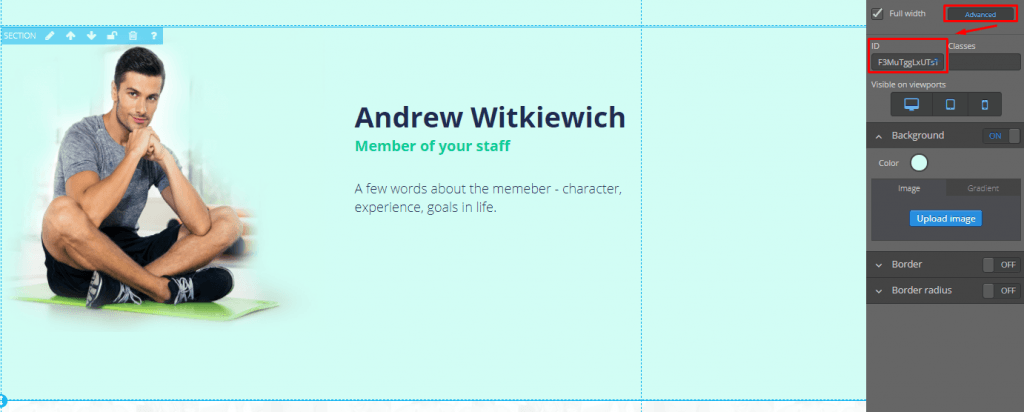 3. Depending on the URL of your landing page, place the ID of the selected section after "#" sign. In case the landing page has an address:
… the section URL will look like this:
http://0nbeiz0b.dotests.com/#F3MuTggLxUTsTya6o4VMBIrnXyZwf0Ai
Now you can use the created URL in any way to redirect to a section.