We introduced audit logs in the platform for Suite, Agency and Agency Pro plans. This new feature allows you to track and view all the operations performed on the account by all its users.
I. How to find the audit logs in the platform?
1. In the user panel, click on My Account in the left menu and go the Audit Log tab.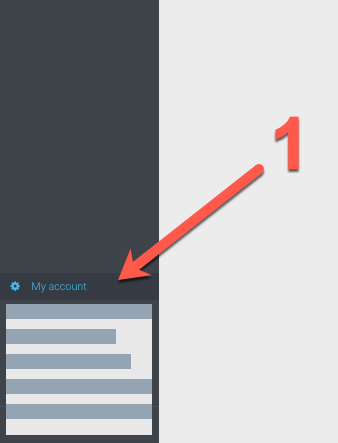 II. How to use the audit log feature?
1. To filter the displayed types of actions, use the drop-down menu at the top.
2. You can filter the history of changes by date (1) or subaccounts (2) and then export the list of changes to the CSV file (3).
3. If the new version of LP has been overwritten, the link View version after changes (4) directs to the changes history of the given landing page.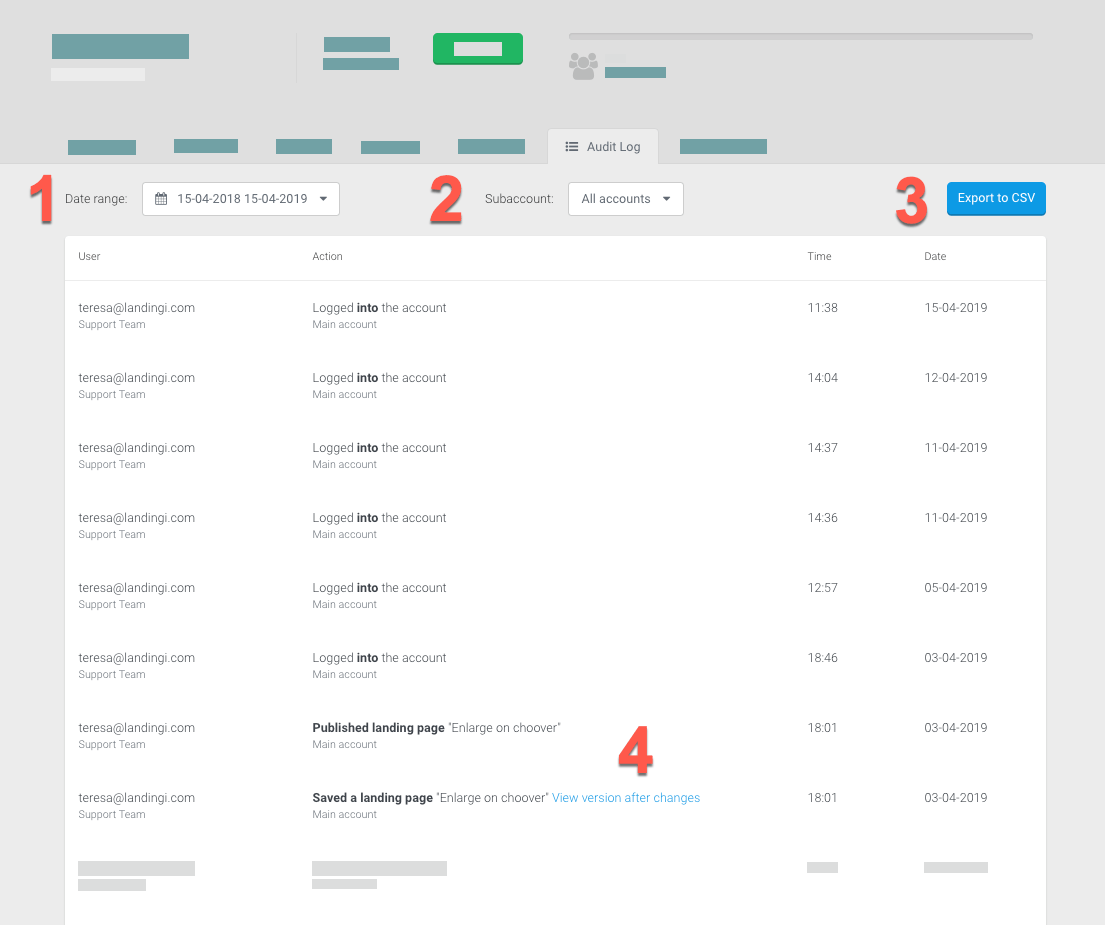 Who has access to the audit log?
Suite business account

: only the owner and admins have access to audit logs.

Agency accounts (Agency and Agency Pro)

: from the level of the main account owner and admins have access to all operations on every subaccount and main account. From the level of subaccount, it is possible to view only logs of the particular subaccount.
The audit log feature is available only for current plans in the platform.