Why a Demand Generation Strategy is Integral to Digital Marketing Growth
Why a Demand Generation Strategy is Integral to Digital Marketing Growth
Last updated: July 11, 2023
18min read
There is no way around it: 2023 is set to be a challenging year for marketers. As brilliantly explained by one of the world's most popular marketing gurus, Neil Patel, this year, marketing professionals will face a host of new hurdles.
With the gradual (and final) disappearance of cookies, global rise in the cost of living standards, and decrease in average cost-per-click, the challenges that the marketing world will face this year – and beyond – seem daunting.
Nonetheless, maintaining excellent customer satisfaction, increasing sales, and beating competitors will still be possible. How? One of the best tools at marketers' disposal is a demand generation strategy.
Read on to find out more and discover how you can leverage the strategy to drive more significant marketing growth.
What is a Demand Generation Strategy?
Before we jump into why a demand generation strategy is a great weapon to add to your digital marketing arsenal, let's clarify what it is – and what it isn't.
Demand generation marketing refers to the tools and channels that allow a brand to speed up a relevant and predictable pipeline for its salespeople.
Therefore, a demand generation strategy includes elements such as marketing campaigns, content marketing, PR, and more. The aim? To keep your prospects updated, generate excitement about your brand, and attract them to your offering – whether you are a hip clothing brand or a business providing companies with toll free numbers.
Keep in mind that demand generation is not the same as lead generation. A lead generation strategy usually focuses on converting prospects into qualified leads in order to begin a sales-like conversation with them.
Demand generation is also different from inbound marketing. In fact, inbound marketing is just one of the many tools you can use within a demand generation strategy. Demand generation as a B2B marketing strategy focuses on increasing brand awareness and demand for your product amongst other businesses.
Therefore, anything that belongs in the typical inbound marketing category – for example, blog posts, email newsletters, and social media – is one aspect of the much more complex and varied universe of demand generation.
Get 111
Landing Page
Examples – the
Ultimate Guide
for FREE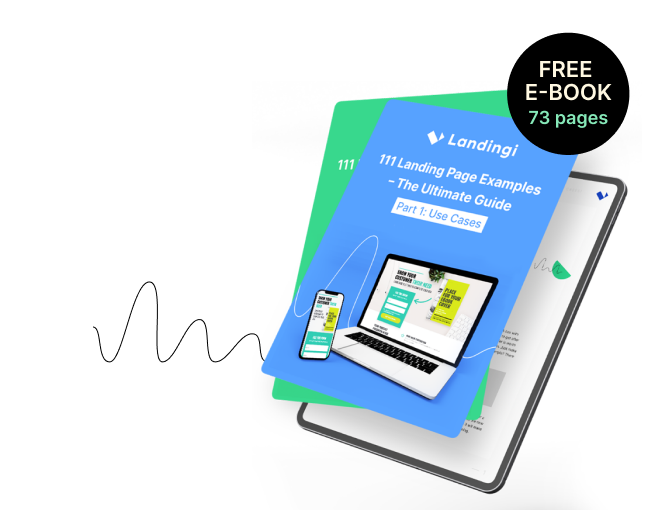 5 Benefits of a Demand Generation Strategy
Now that we have clarified what demand generation is, let's dive into some of the most significant benefits that your brand can expect when following a solid and effective demand generation strategy.
1. Boosts Brand Awareness
One of the most crucial advantages of having a well-thought-out demand generation strategy is the possibility of boosting brand awareness – which is one of the marketers' top goals for social. By combining solid and effective tools such as inbound marketing, thought leadership, and networking, you can expose a much wider audience to your brand across various channels.
image source: smartinsights.com
For example, if you are in the process of launching a new product or service, your demand generation strategy may include combining a promotional blog post, new landing page, and social media live video to get in front of the right audience, at the right time.
2. Helps Identify and Generate More Qualified Leads
Whether you are looking to supercharge your email marketing campaigns, boost your website traffic, or increase brand visibility on social media, one thing is crucial: ensuring that the relevant audience comes across your message.
Brand awareness alone is often not enough. You must ensure that the people who are coming across your brand are actually interested in your offering. This will help turn lookers into bookers more quickly and efficiently.
On the other hand, a well-designed and structured demand generation strategy will enable you to produce and share deliverables for your entire marketing and sales funnel, helping you to intercept people at different stages of their journey and delight them with messages that hit the mark.
3. Provides Customer Clarity
Customer segmentation is one of the best strategies to help you grow your business. Why? Because it enables you to zoom in on who your customers are, what they want, what they need, and how you can provide it to them.
That's exactly what a powerful demand generation strategy can help you achieve. Such a strategy also helps you better understand who the different components of your audience are and which products or services you offer interest them.
4. Generates More Sales
With the above in mind, understanding what type of offering each of your customer segments are looking for, allows you to promote relevant products or services to relevant people. With personalized customer experiences a growing trend, it's a win-win situation that will help customers feel more valued and lead to an uptick in sales.
5. Strengthens Customer Retention
It goes without saying that the cost of acquiring a new customer is far higher than that of keeping a loyal one. With a foolproof demand generation strategy, you can strengthen customer loyalty and retention further. This helps you lower costs, improve your brand's reputation, and sell more.
But a solid demand generation strategy also helps to slash costs at the time of winning new customers. This happens because you know exactly how and where to deploy your resources and can optimize your time and financial investments in a way that you might not have been able to before.
Ultimately, demand generation allows you to hugely expand your customer base by retaining existing customers in the long term and attracting new ones to your business.
3 Demand Generation Strategies to Try
Knowing some of the best results that a strong demand generation strategy can bring might lead you to wonder: "How do I put this into practice?"
Here are three of the most influential and actionable demand generation strategies to try today.
1. Know Where Your Content Is Going
A good strategy involves mastering the art of content distribution. After all, producing awesome content is only part of the equation. If you want it to deliver tangible results (i.e. more profits), you need to know where to share it and with whom. Feel free to get inspired by the most popular content distribution channels amongst marketers.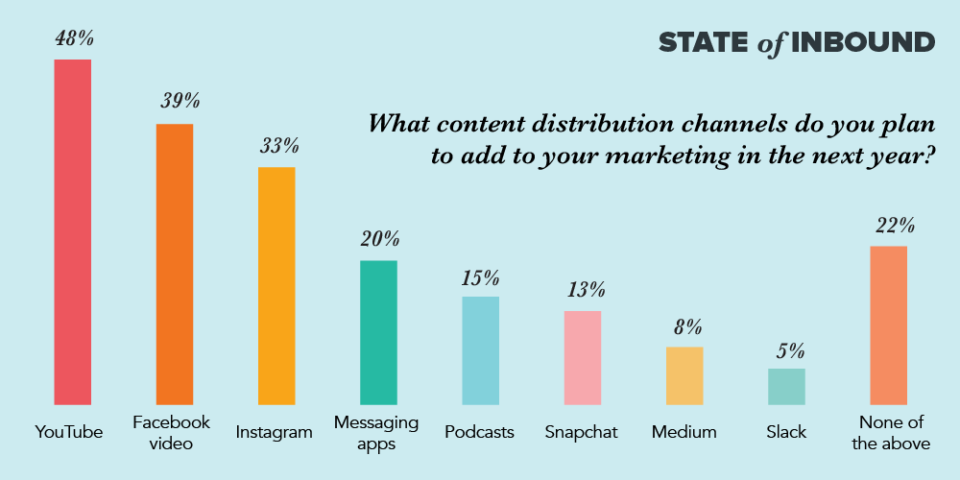 The core of your content distribution should be your website, followed swiftly by your blog, social media, and email marketing. If you combine these different channels, you will be able to widen your reach and increase your conversion rates.
2. Consider Events, Networking, and Partnerships
Today, both in-person events and virtual or hybrid ones are valuable for businesses. For example, if you operate an online phone system business, you'll likely have a schedule of all the networking events such as webinars and conferences in your industry. By attending a few relevant events, you can share ideas and knowledge with like-minded people (including potential customers), stay on top of industry trends, and meet potential partners to help widen your reach.
Naturally, you will need to ensure that the event that you participate in has a strong relevance to your specific brand and industry. If not, you will likely be wasting precious time that could have been devoted to more strategic activities.
You might also want to consider creating your own event. For example, you could start with a webinar as this is often a simpler, more flexible, and more cost-effective option that can enable you to connect with a global audience.
That said, don't under-estimate the power of certain social media tools, such as live videos. These work particularly well when combined with influencers and affiliate marketing, so give them a go if your brand is looking into these as a way to expand its demand generation strategy.
3. Think About the Whole Funnel – Not Just the Top
With any type of lead or demand generation strategy, it can be all too easy to focus our efforts on the top of the funnel. After all, we want to attract new potential customers, therefore we might end up spending lots of time and resources on polishing that part of the marketing funnel.
Nonetheless, for your demand generation strategy to be successful, you need to look at the bigger picture. This means creating content and deliverables that seamlessly fit with every touchpoint of the customer journey – from start to finish – in an omnichannel view.
Doing so will help you get your brand's message in front of the right people at the right time, increasing your chances to convert new leads and reinforce existing ones.
The Takeaway
In 2023, digital marketing will continue to be central to the growth, success, and competitiveness of brands worldwide. However, in order for companies to achieve – and smash – their targets, one element will become paramount: having a solid demand generation strategy in place.
In this article, we reviewed the meaning of demand generation, explained what benefits it can generate, and provided examples on how to put it into practice. So why not use these tools to help you implement a solid demand generation strategy today and see the results.
Ready to grow? Let's get started!
Join us and create the best-converting landing pages