Updated Zoho CRM integration
Updated Zoho CRM integration
Last updated: December 18, 2019
Due to changes on the Zoho CRM side, we rewrote previous integration and make it compatible with API v2, thanks to that our users will keep the continuity of using Zoho CRM integration.
New integration for API v2 will allow you to connect with Zoho faster via secure OAuth authentication.
Previous integration with Zoho CRM will be active till 31 December 2019. All users should manually configure the new integration with Zoho CRM for API v2 before 1 January 2020.
How to activate the new Zoho CRM integration?
1. Log in to Landingi platform and go to the edition of the chosen landing page.
2. Select your form and enter its Settings > Integrations.
3. Find on the list Zoho CRM integration (instead of previous, 'Old Zoho CRM' integration, marked by 'old' label), and then click on it to enter its settings.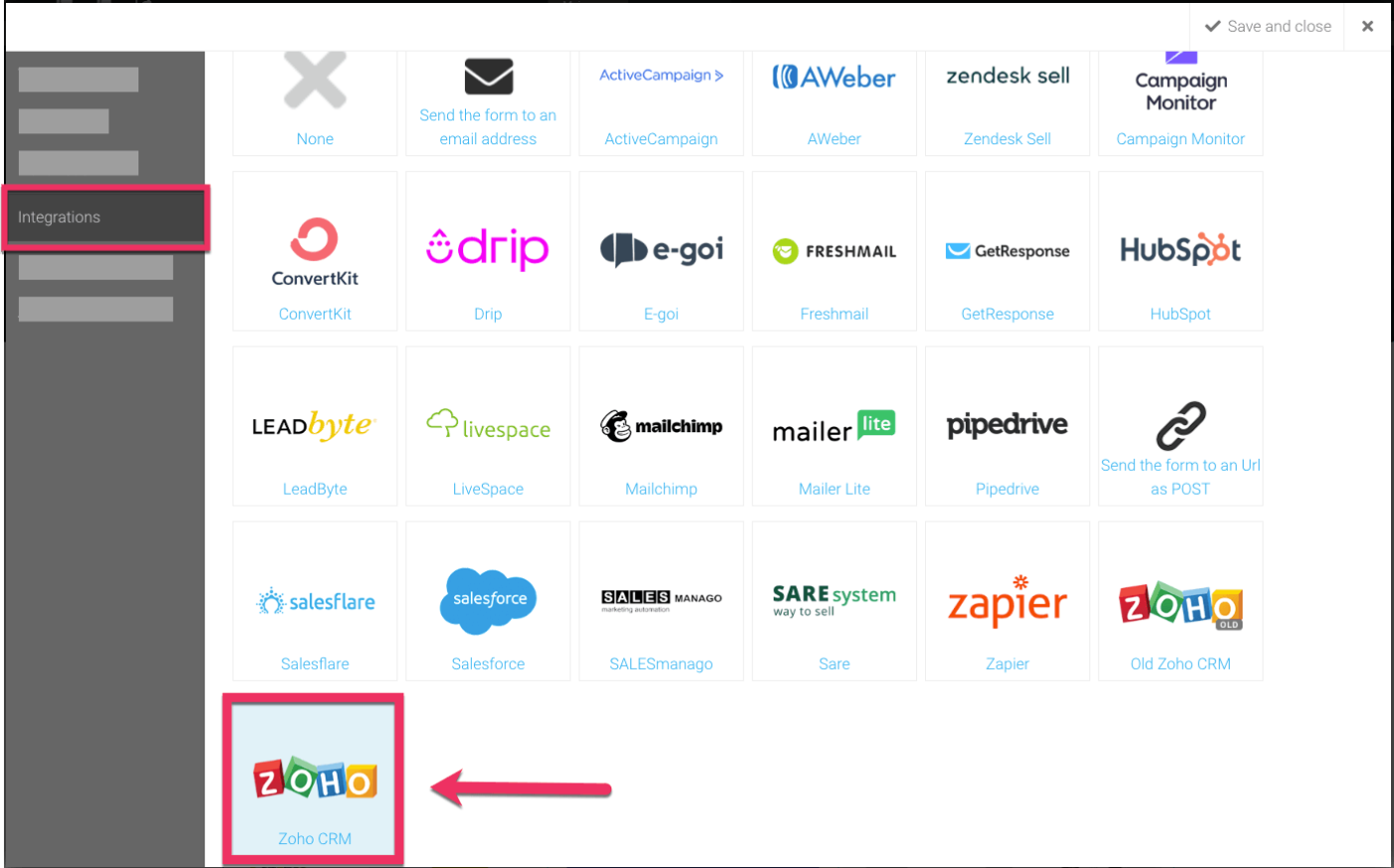 4. Chose your API endpoint, click on Connect to Zoho CRM (1) and log in to your Zoho account. Then connect your form fields with proper fields in Zoho CRM (2). More about the configuration you will find in the manual Zoho CRM integration.
After completed configuration save the changes and check, if your leads are sent properly to Zoho CRM.