Zapier integration (old)
Zapier integration (old)
Last updated: March 26, 2021
Important: The current integration with Zapier is now replaced by a new one. To learn more, check this manual.
Zapier offers you the ability to create connections between online services.
How to integrate a landing page with Zapier:
When you would like to use a Zapier to integrate your landing with the selected tool:
Select a landing page that you want to integrate with Zapier (it has to be a landing page with a form), open the editor and start editing the form by clicking on the pencil icon.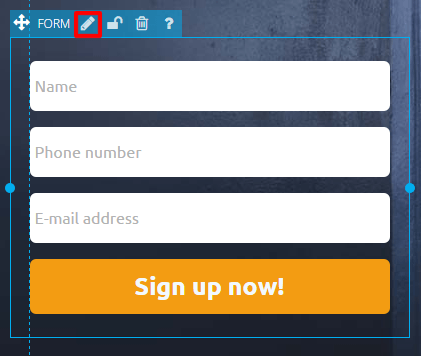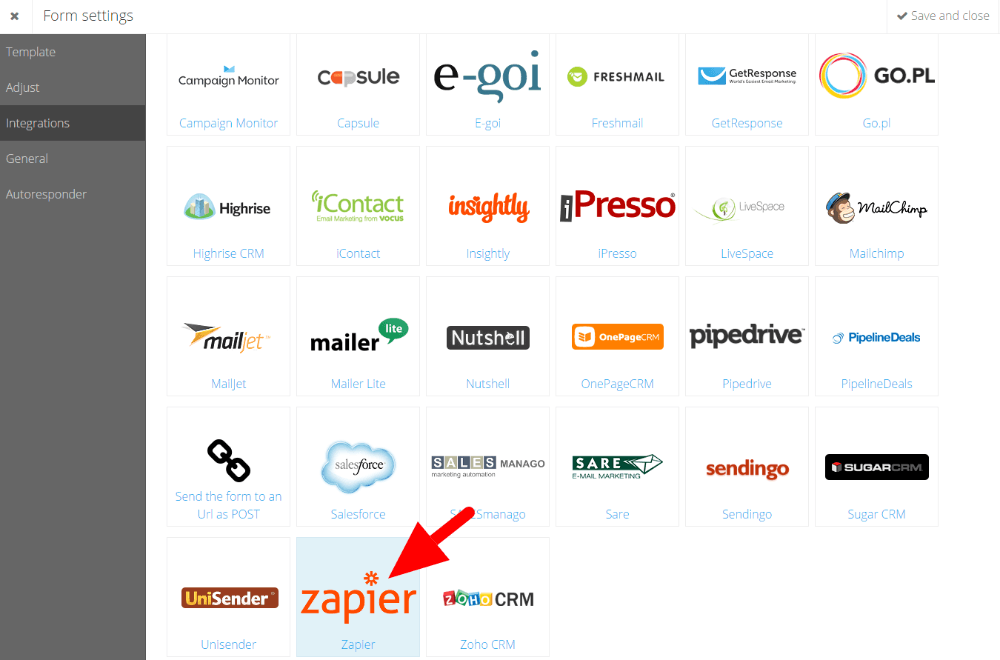 Click the "Gain access" button. A new browser window will open. Please do not close the Landingi editor window!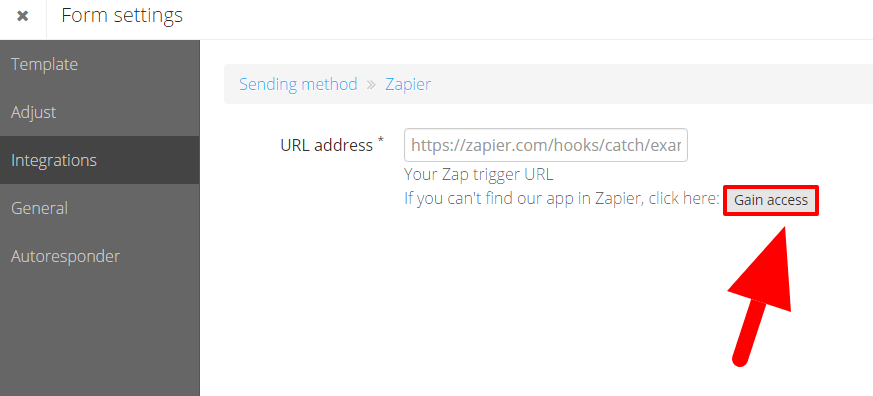 In the new window, you will be asked to accept an invitation to create a Zap with applications Landingi. Please accept this invitation.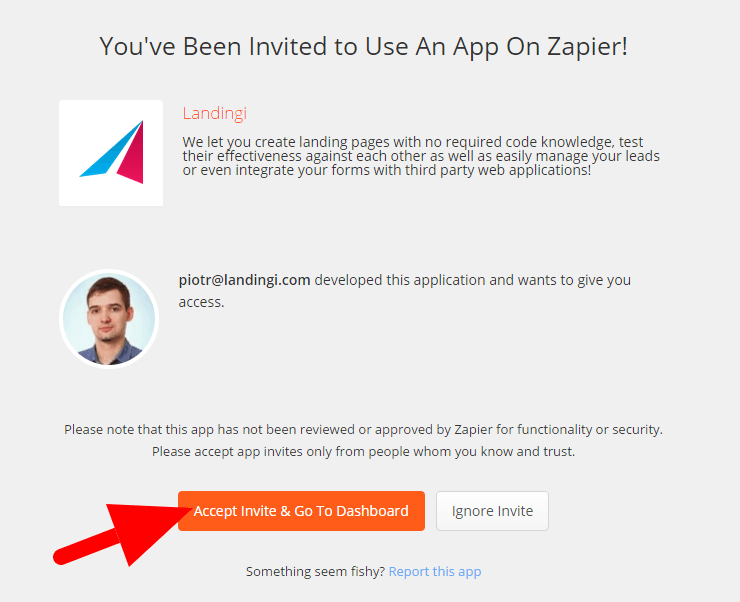 You will be redirected to Zapier application (login may be required). Once logged in, click "MAKE A ZAP" button.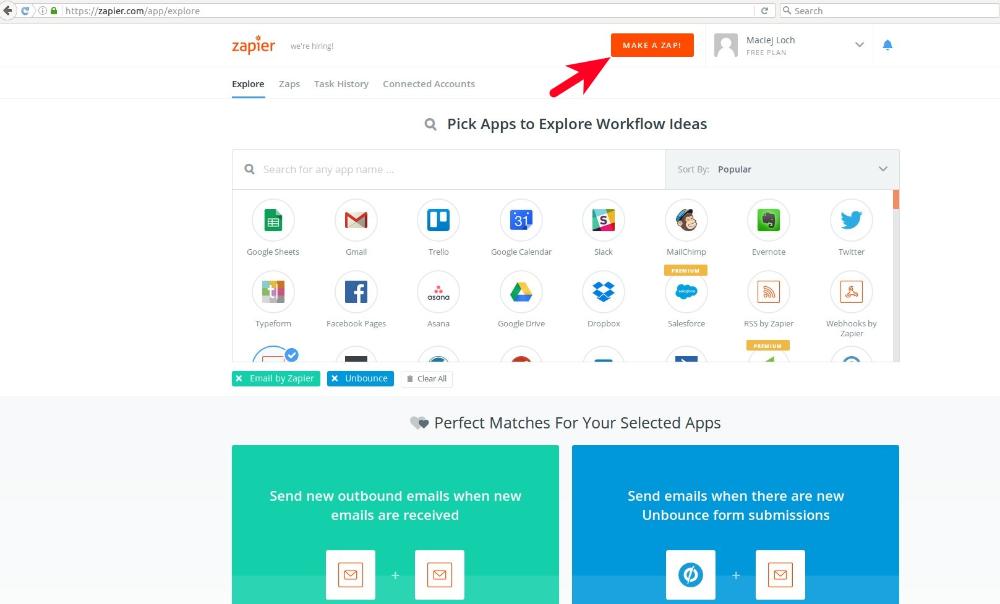 Zapier will ask you to select a Trigger App. In this case, it would be Landingi Editor. Just type the name in the search window and Landingi should appear.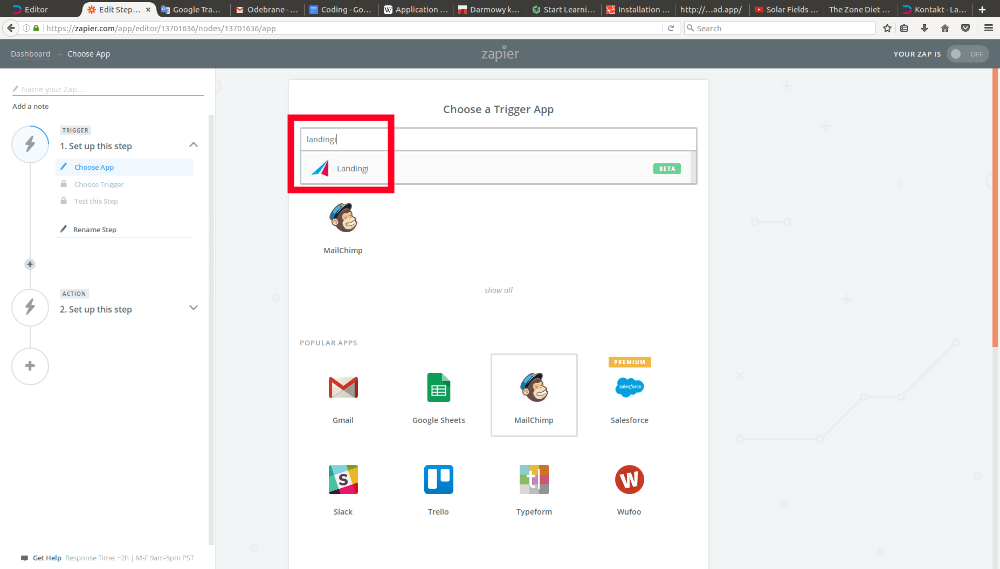 "Select Landingi Trigger" window will appear, with the only available checkbox already selected. Click "Save + Continue" to proceed.
The next window will allow you to test the connection with Landingi.
Please copy the hyperlink visible in the small text field.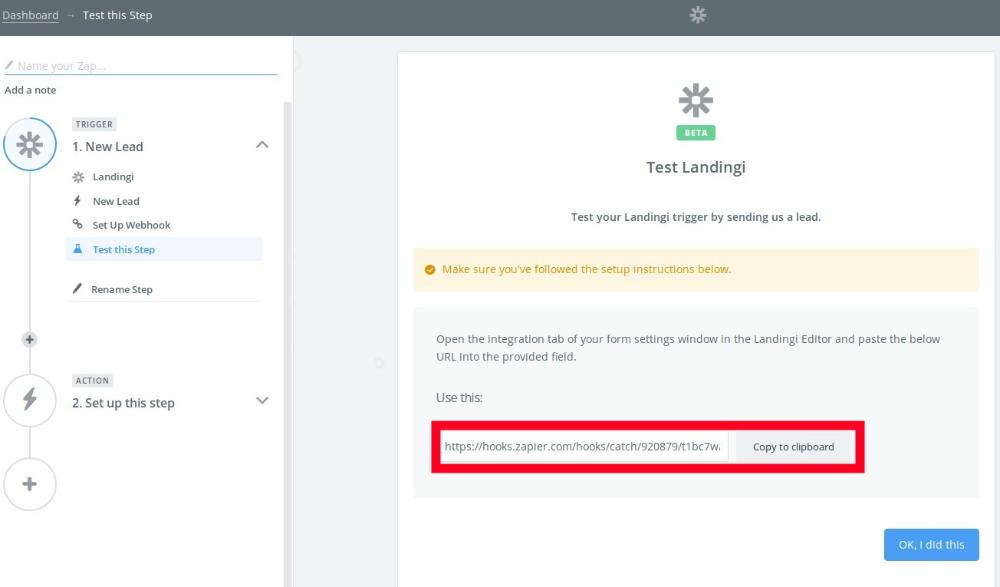 In the Landingi editor, paste the copied URL into the gap in the card "Integration" (1). The message saying "Successfully logged in" will appear (2). Click "Close"(3).

In the integration window, click  "Save and Close".

Publish your landing page (even if it has already been published).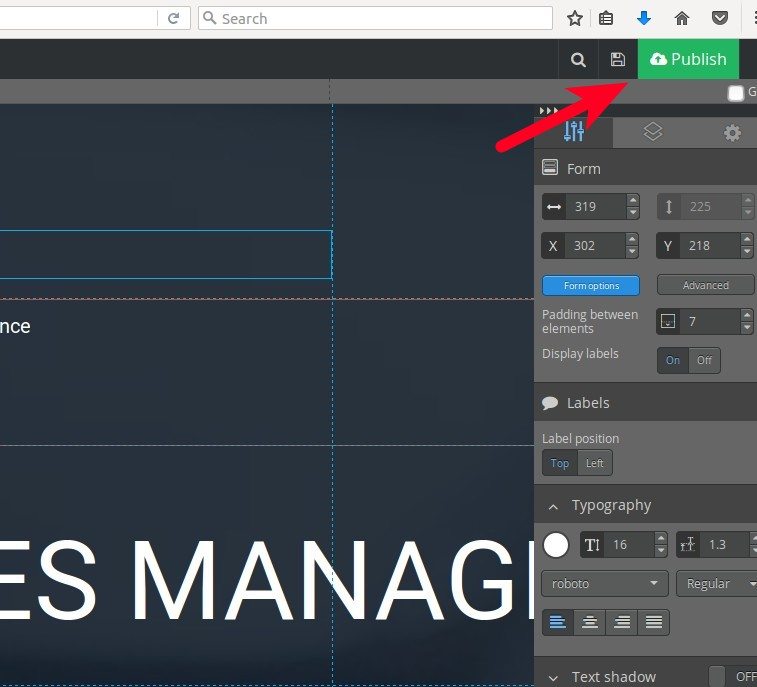 Click on the link to your landing page and open it in a browser.
Please leave this landing page opened in a browser window (do not close the window).
IMPORTANT! 
Now you will need to use the form on the freshly published landing page in order to create a lead for testing. Without completing that step it will be impossible to finalize the integration. After generating the lead, please return to Zapier application:
Once you have returned to Zapier application click "OK, I did this" button.
Now it is time to wait, until Zapier locates the test lead, what may take a while. Please do not close or refresh the Zapier page during the test process.
If the test proves to be successful a communicate "Test successful" will be displayed in green.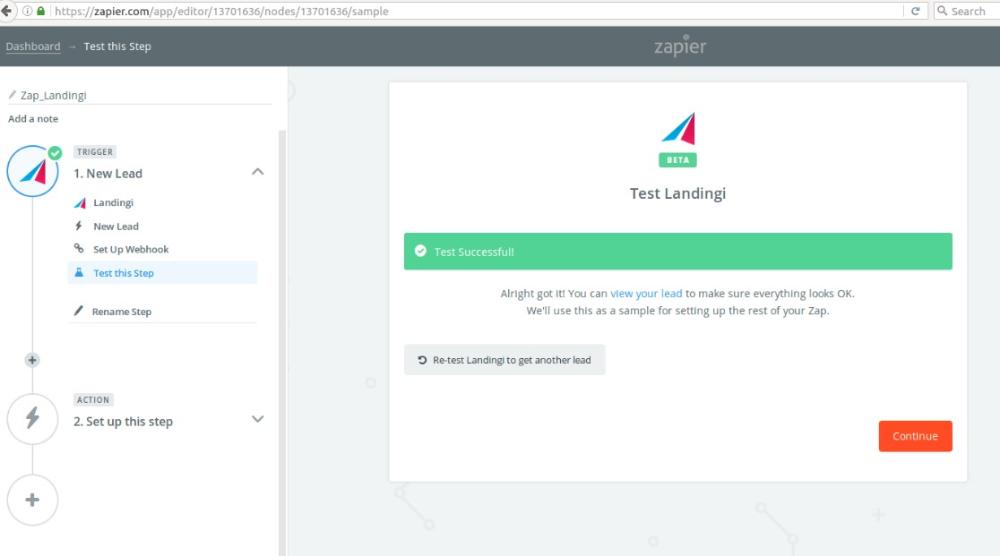 Now the second step of integration will commence "Choose an Action App". It is time to select the application which you want to integrate with Landingi editor via Zapier.
The process flow depends on the application you choose. Please follow the Zapier instructions as well as instruction of the application which you want to integrate with Landingi.