Making sections in the editor
Making sections in the editor
Last updated: October 6, 2020
Sections are crucial elements of your landing page building process – they are responsible for elements arrangement on your LP.
If you like the video tutorials, you might check our latest one below:
1. Section workspace
Every element which you add to your landing can be placed only in section area/workspace. If you put some element outside the section, it won't be added to your landing page.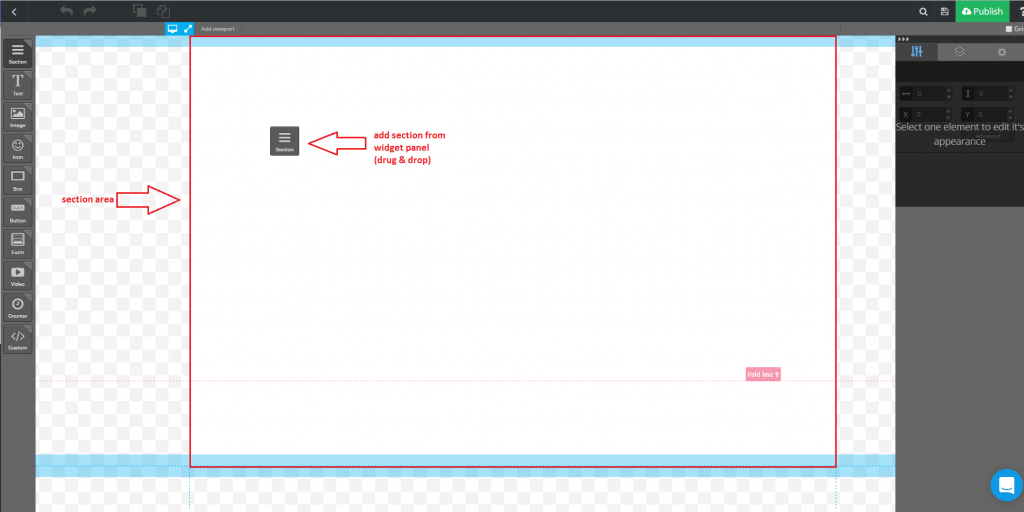 2. Columns in the new section
You can use drag & drop function to add a section, by dragging them to highlight place between old sections. After dropping in chosen place, you may choose columns quantity in the new section.

The elements will be arranged in a mobile view depending on how many columns you choose: 1st column from the left-hand side on a desktop –> 1st column from top mobile.
Sections without columns may create problems with proper element's placing on mobile view. We recommend to choose columns in sections for better element's placement on mobile viewport.
To read more about mobile view, please check this article.
3. Section size
You can adjust the height of the section in two ways:
In the widget options on the right-hand side (after hit this section by click);
by dragging the arrows on the edge of the section.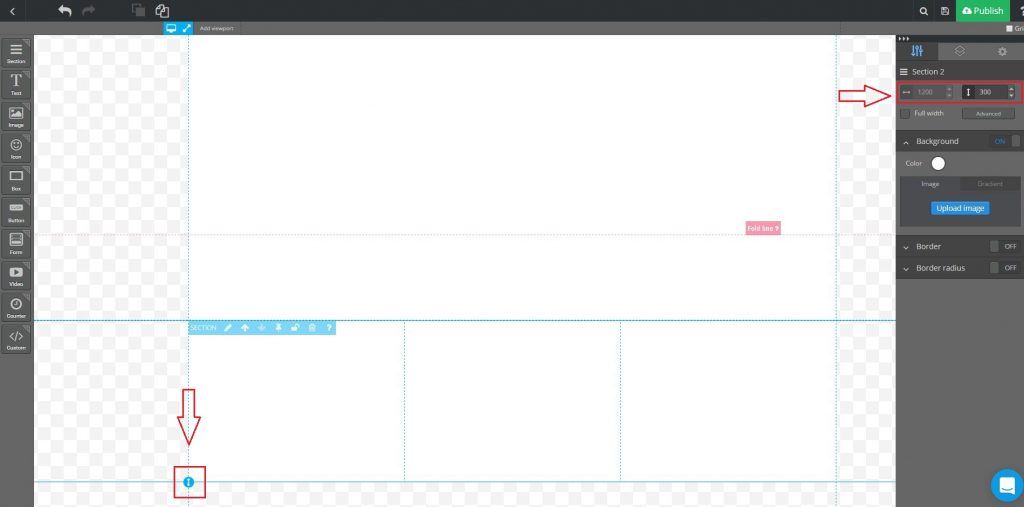 An additional feature extends the entire landing page width from 960px to 1200px.

4. The background
Sections are great for setting landing page backgrounds – you can change the color, upload an image or choose a gradient. For setting the background of the entire screen, you need to click in the checkbox  "Full width".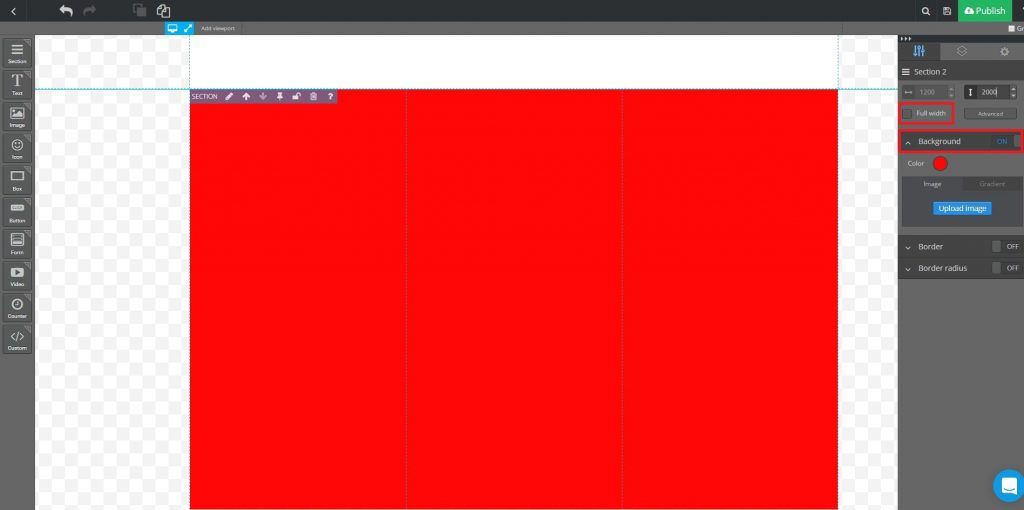 These are all basic section options.

TIP:
Plan ahead the landing page layout and select the appropriate number of columns for the sections. Thanks for that your mobile view will need less adjustments ?