How Can I Sell More with an Online Chat on Landing Pages?
How Can I Sell More with an Online Chat on Landing Pages?
Last updated: January 19, 2021
4min read
Having a landing page in one's online business is virtually mandatory nowadays. They are responsible for bringing more leads and giving a focused user experience. However, despite its more conversion-centric format, the performance of landing pages can always be improved by simply adding some details. And in this text, I will talk about a small change, but that can bring several benefits to your page: the chat.
Chat windows can increase the confidence of your visitors, improving the relationship with your brand, which leads to more sales. If you've never installed a chat on your page, you're probably asking yourself several questions. For example the ones the JivoChat team pointed out below. According to them, they are the most common questions of those who already know the benefits of online chat but have some objections.
Is It Worth the Time to Invest in an Online Chat?
This is the most common myth. Many people think that online chats will consume all their time and that you will fail to service your business on account of service. None of this happens. Or rather, if it is happening, it signals that your business is going so well that you need to hire a person just for the support. A chat will not "steal" time of your business. It optimizes your time to help your main asset: customers.
Online chat doesn't swallow up your time. It helps your customers
What If I'm Not Online?
This is another classic objection. Most sites have the option to change some details on your site when you are offline. At JivoChat, for example, you can leave your chat with a form when you are not online. The user views the chat, fills in the form with the question and you respond to it by e-mail. This way, you do not lose the lead even when you are not online.
Stand Out From the Competition
The trust in the brand can increase a lot when using an online chat for several years. The reason is very simple: many of the competitors do not use a chat! So when it comes to pages of similar products, the user feels more comfortable signing up or shopping with a product he can "talk with".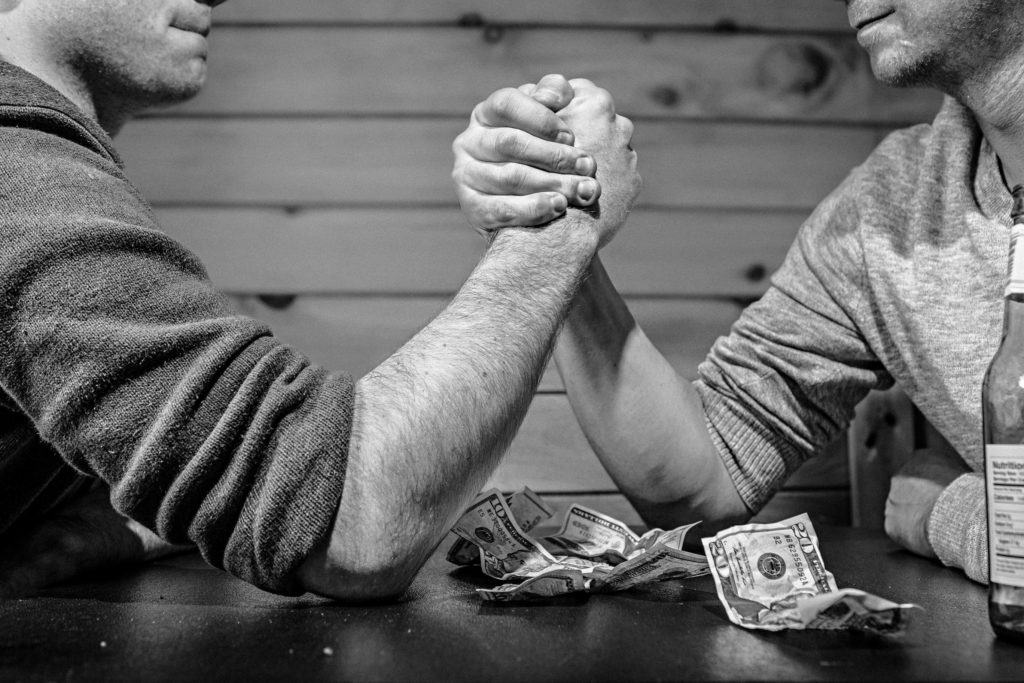 Traditionally, competition was about strong-arming. Today is about quality
Ad Prices on Social Networks
It is well known that the price of ads on any social networking platform tends to increase with time. The click that used to cost 20 cents, now costs 50. That means you have to take advantage of all the visits that come to your page. With a chat, you end up making better use of the investment you make in advertising. It's because many people who would not even sign up for your page end up doing this anyways. The reason is simple: they were able to talk to you in the chat.
Another interesting fact related to social networks is that most of the chat tools currently integrate the Facebook page and allow you to respond to messages that come from your fan page. Someone who contacts Facebook will get a response from you much quicker and can direct the user to their sales or capture pages. You can read more in the article on how to start advertising on Facebook.
A direct human contact can't be replaced. But in can be mimicked
This is a guest post from Luciano Larossa, SEO Specialist for JivoChat, your online chat solution. It allows serving your customers on the computer or on the cell phone. You can also chat with visitors and Facebook followers through our integration with Messenger and other applications such as Viber and Telegram.