An easy way to sell your digital products
Find out how you can seamlessly sell with landing pages – one click and… checkout!
Free 14-day trial. 30-day money-back guarantee.
Sell from A to Z on landing pages
Online courses, ebooks, services or webinars – there are plenty of products you can sell on the Internet, and now – also on landing pages. Find out how to do so step by step.
Connect with your online payment system
First of all, you need to connect your Landingi account with PayPal, Stripe, or both – these payment gateways allow you to finalize transactions directly on landing pages.
Head to your account's settings and fill in your PayPal account information.
Add your products
Create a list of products you offer – choose the "Products" tab in the Landingi platform and click "Add a new product" – set a name, the price, choose the currency (USD, EUR, GBP, PLN, or BRL) and you're good to go!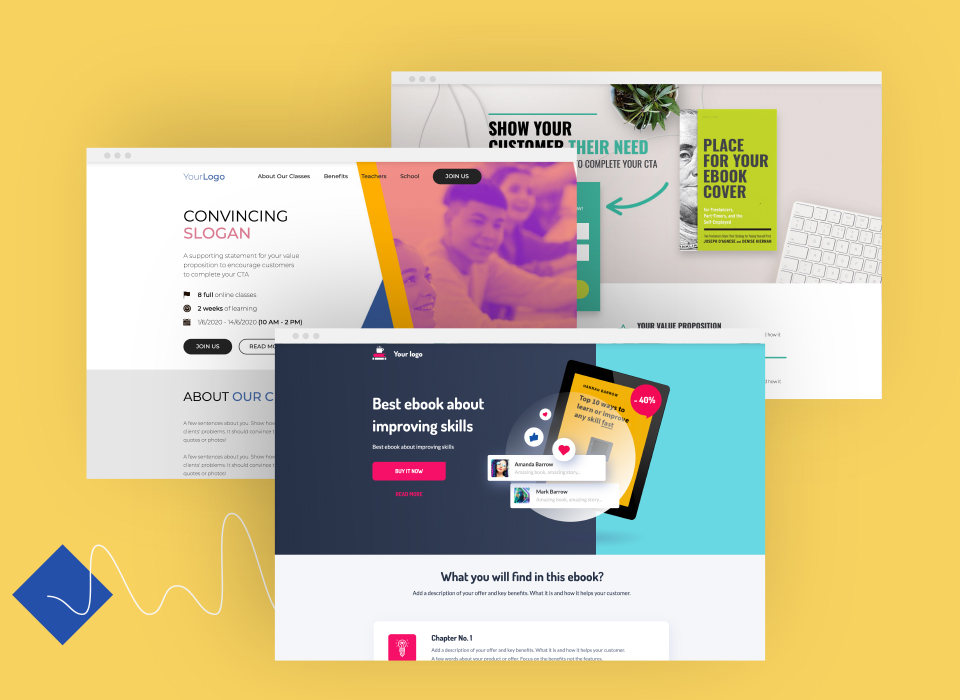 Create a Shopify landing page
Now it's time to create a landing page where you will present and sell your product. Start with one of 300+ templates or begin with a blank page.
You can publish it in an eCommerce platform such as Shopify, which will make it much easier to sell your inventory.
Full functionality available in the Automate plan and up.
Add a buy button to your page
When your landing page is ready, there's only one thing left – drag & drop a buy button (PayPal or Stripe) to the desired spot. Choose a product you want to sell on a given landing page and… that's it!
Manage orders in the Landingi platform
The "Orders" tab of your account is the place where you can see the overview of your sales, check the details, and change the status when necessary. You can also find Sales statistics in your landing pages' dashboard.