Grow Your Email List, Target the Right Audience
Build landing pages that help your business collect email addresses — but don't let those email campaigns flounder in customer inboxes. Use tailored landing pages to turn email clicks into engaged customers.
14-day free trial. Cancel anytime.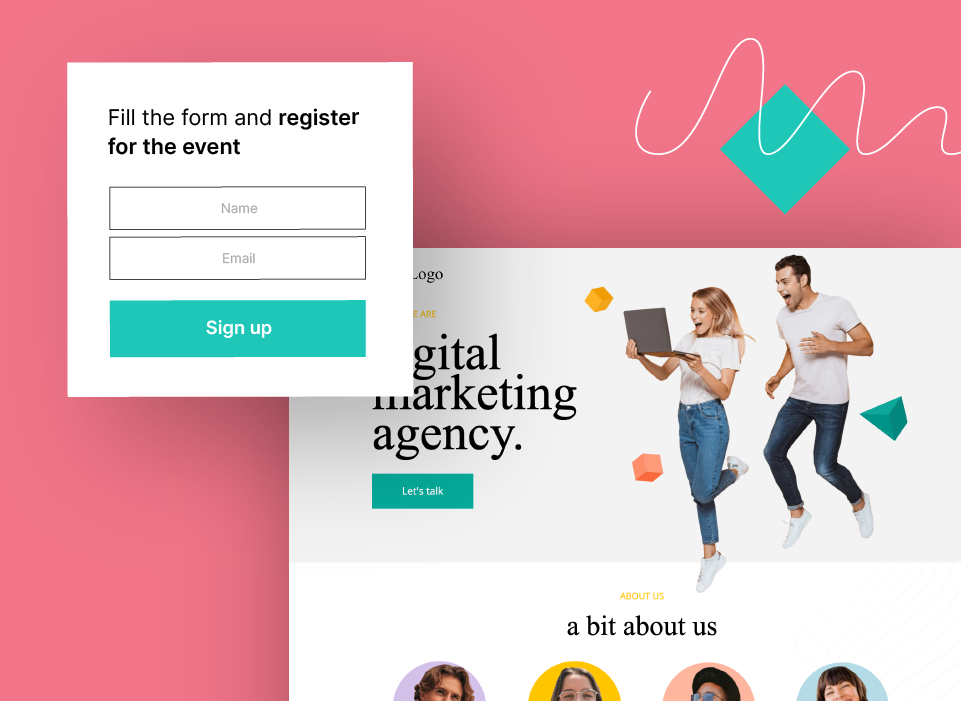 Grow Your Audience
Utilize landing pages as lead capture opportunities. Create forms that gather information necessary to analyze and segment your audience, such as name, industry, and email address.
Build Email Marketing Campaigns From Gathered Leads
Our platform helps keep track of conversions and landing page visitors, so you can use that information to create new campaigns that target just the right audience.
Streamline the Experience with Tailored Landing Pages
From opening an email campaign, to clicking a link, to landing on a site, customers should have a consistent experience. Landing pages will streamline the journey, keeping customers engaged right from that first click.
Match the look of email campaigns with images, color schemes, and fonts
Use templates or unique, original designs
Optimize for specific branded products, events, giveaways, or offers
Customize and Track Specific Campaigns
Our landing page builder is easy to use, making custom and personalized landing pages just a couple of clicks away. Build new ones for different campaigns, and then use our marketing integrations to track their success. Test different variations to optimize workflow and get the best results.
Optimize for Mobile
How many emails are opened from mobile devices these days? Create fast and responsive mobile landing pages so customers can browse offers quickly from their smartphones.
"We used to outsource all of our landing pages because we didn't have a web developer in our team. Now we can make them independently, easily and quickly. "
Push Your Email Marketing Further
You've collected email addresses with a compelling landing page, and now your campaigns have made it to your customer's inbox. You need the right tools — and the right landing pages — to make sure your customer does more than just click through.
Intuitive Interface that allows you to build your own designs for landing pages and pop-ups without coding.
Easy Publication, where you can make landing pages and pop-ups live with just a few clicks. You can use our test domain or assign your own.
400+ Templates for landing pages and pop-ups, so you don't have to start from scratch and can save time getting started.
A/B/X Testing, so you can try different variations of your lead gen forms and choose which works best for your campaign.
Campaign Scheduler to set a date and time for your campaign's launch and end.
Advanced Marketing Integrations and lead tracking tools to optimize your workflow and analyze the results from your lead generation campaigns.