With the HubSpot OAuth integration, you can connect your landing pages with your HubSpot account in few clicks. Set up it once to make all your lead data be sent to your HubSpot account.
Integrate your form with HubSpot
1. Log in to your Landingi account and navigate to the editor of your landing page.
2. Click on the form and go to its Settings. 
3. In the Integrations tab, select HubSpot new.
4. Click Add new connection.
5. In a pop-up window, log in to your HubSpot account, choose which account you want to connect with your form, and click Choose Account.
6. In the next window, confirm the connection with your account by clicking Connect app.
7. Your Landingi account is now integrated with your HubSpot account via a unique code. You will be able to use it multiple times – each time you integrate your form with HubSpot. 
8. The code will be automatically selected in the drop-down list (1). Now all you need to do is link the landing page form fields to the values in HubSpot (2).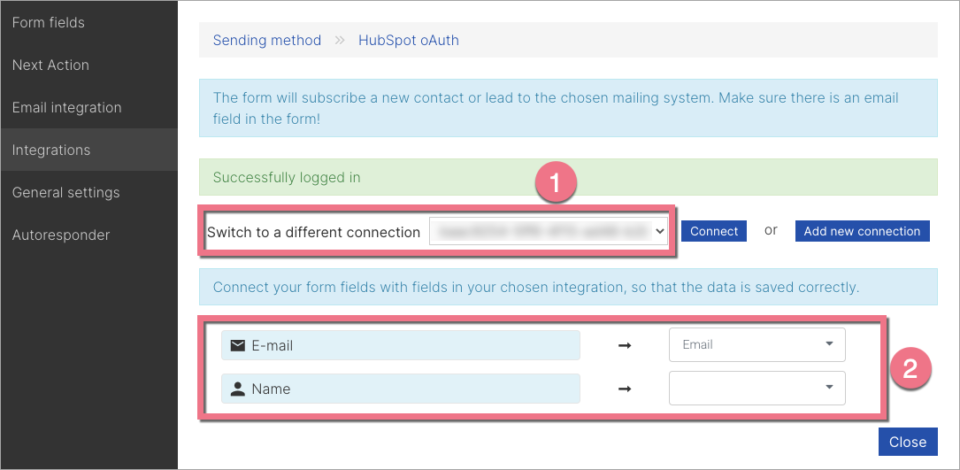 9. From now on, whenever you configure a form, you can use this connection without having to log in again.
10. When you're done, click Save and close and publish your landing page.
Fill in the form to check if the integration is working correctly and data is uploaded to your HubSpot account.